9 Messaging Apps for Alternative Ways to Chat
Not all text-based messaging comes in the form of a text or iMessage from device to device, there are an increasing number of chat apps that allow users to communicate directly. The thing that separates these apps from more traditional messaging is that many of them allow the user to remain unnamed or the only identification is a self-entered username.
This type of chat can give some users more confidence when asking a question or help you find and make new friends thanks to geo-location-based tools. Users can also interact and see what's happening in their communities with some of the live chat tools.
For some users, this level of anonymity is a welcome change, but there are concerns about the safety of apps where the person behind it is unknown. Here, we'll take a look at a variety of chat apps available for download. Just remember to use these tools wisely, and never share too much personal information with someone you don't know.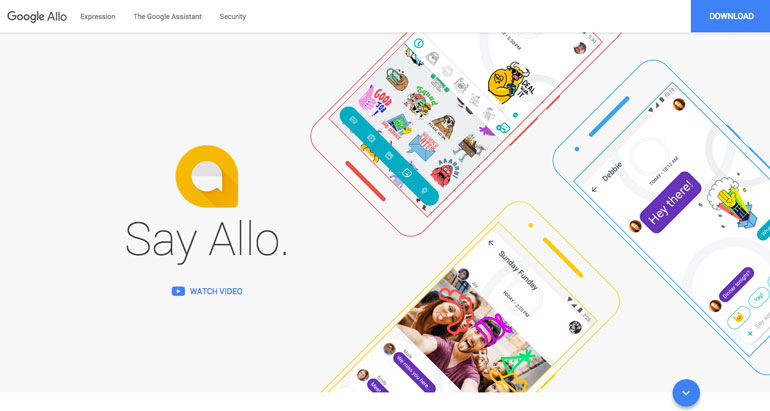 Google Allo is more than just text-based chatting. It's an expressive tool that allows users to doodle or use oversized emojis to communicate. What's different about the app is that it almost knows what you are thinking and predictively adds words to help you text faster and you can make text sizes bigger to show others when you are super excited or mean business.
Allo also has an incognito mode that allows users to send encrypted messages, expire chats and send private notifications.
Get it: Google Play, App Store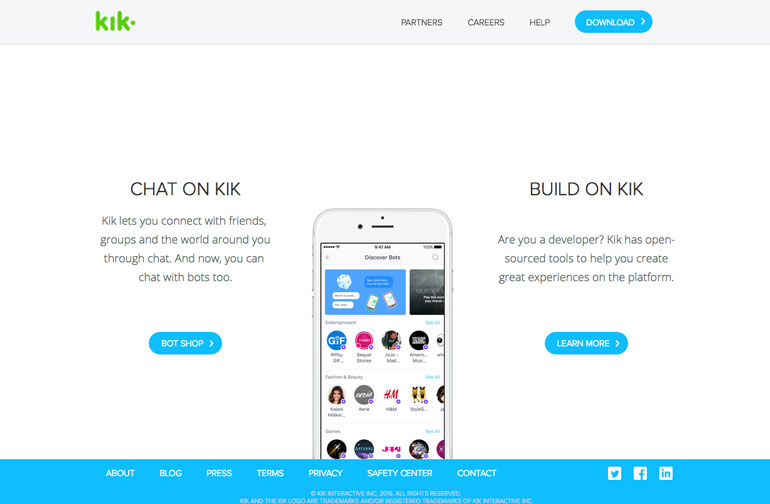 Kik is a robust chat platform that allows users to connect with friends, groups or even chat using chat bots. The platform has been particularly popular for teens, but has started to expand as a tool for businesses to communicate with customers, shoppers or fan bases. Kik's APIs and chat bot library are contributing to this growth in a new sector that is likely to change the way businesses communicate with people.
Customers and businesses alike want to be able to use chat and messaging to resolve problems and communicate efficiently and effectively. This is one of the tools that's helping facilitate this development.
Get it: Google Play, App Store, Microsoft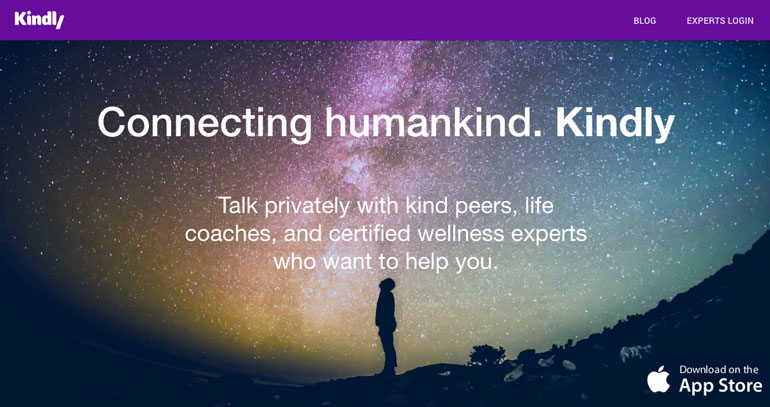 Join a network of people who just want to help. Kindly allows users to chat privately with peers, life coaches and certified wellness experts. The network is designed so that users can describe an issue, goal or question and get feedback from the rest of a well-intentioned community.
Users can connect with experts, build friendships or just share their experiences to form common bonds with others in the Kindly network.
Get it: App Store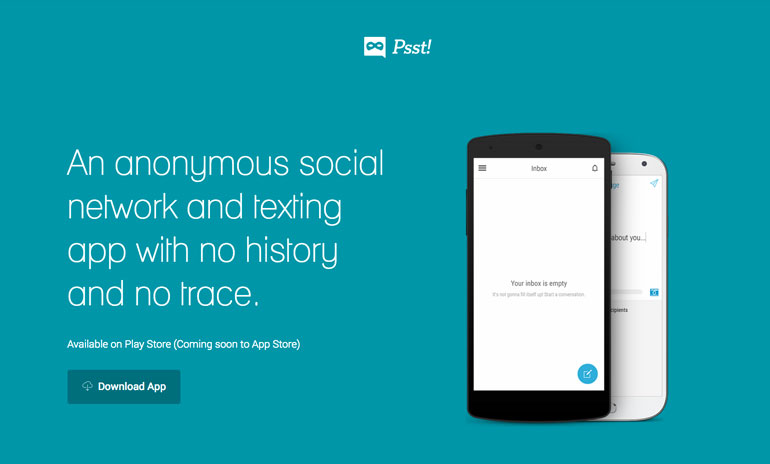 Psst! is a totally anonymous social network and texting tool with no history and no tracing. Everything about the app and who you are to other users is customizable. Messages are also fully encrypted and secure with tools such as a shake lock that allows users to automatically lock the app without touching the screen.
Not only does Psst! Allow you to chat identity-less, but it also allows each user to hide users they communicate with. It also prevents users from taking screenshots. The app has a very CIA-stealthy feel to it.
Get it: Google Play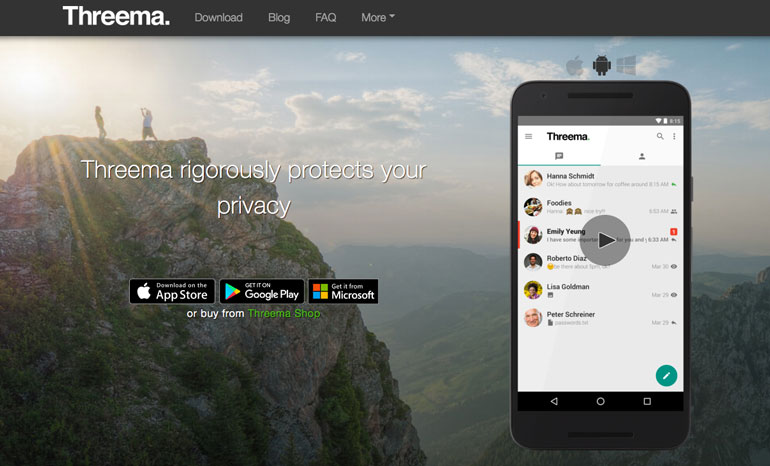 Threema is a seriously secure chat app that stores most user information right on your device so it isn't stored on servers. The app encrypts all messages from end to end so messages can't be read by anyone except the intended user.
Threema users generate a random ID when they create an account. You can share as much or as little information as you like and even use the app anonymously.
Get it: Google Play, App Store, Microsoft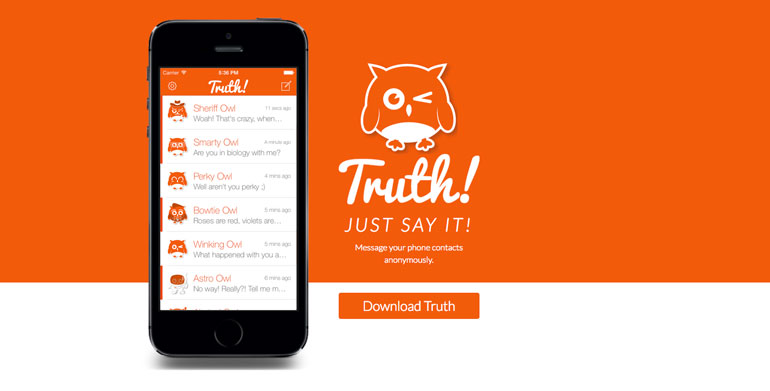 Truth allows you to message your phone contacts anonymously. You can also use the app with a username and share contact information without having to share your direct phone number; new friends will only know your Truth username.
Get it: App Store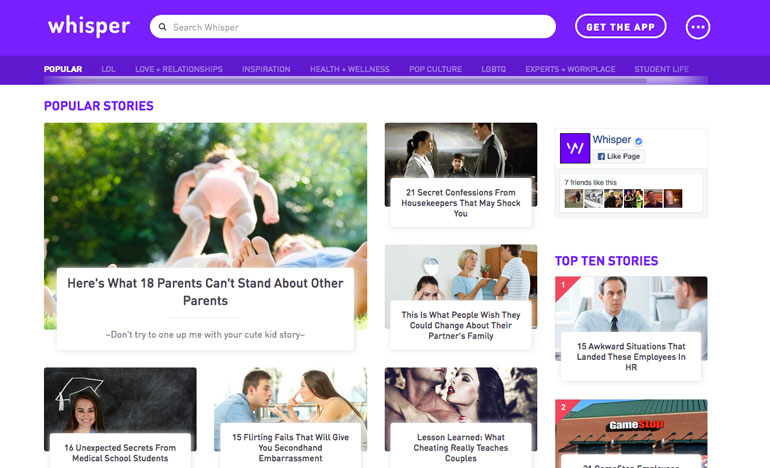 Whisper is a network where users can share almost anything. The network is full of topic-based themes so you can chat about the things that interest you, from movies to pop culture to animals. Users can post memes and share their reactions and responses to trending "stories."
All users also have access to a private messaging portal as well.
Get it: Via text message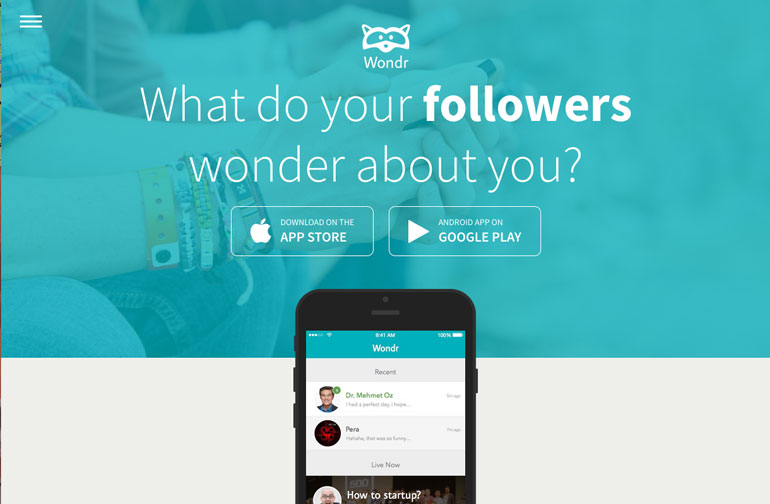 Wondr allows you to talk to Twitter users in a chat-based format while they stay anonymous. It's a fun tool to help you learn more and interact with users. (There could be some fun users for celebrity chats here.)
Start a Wondr chat and your Twitter users get a notification that they can join a conversation. Interact in up to 10 conversations at a time and manage the flow or block any commenters that are off topic right from the app.
Get it: Google Play, App Store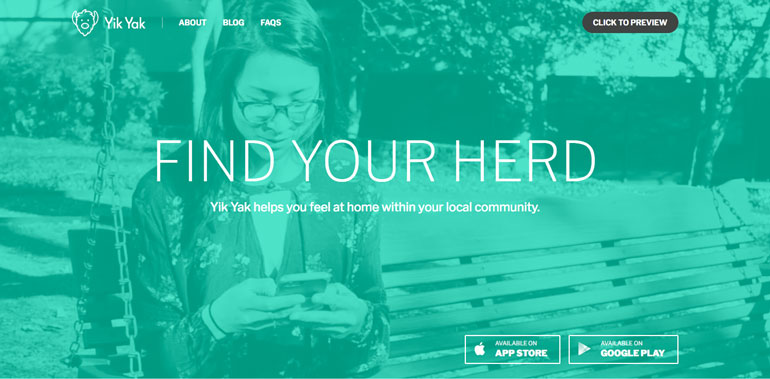 Yik Yak is a social chat tool that allows users to share information with others nearby. Users can chat and see what's happening within a certain geographic radius in real-time and interact with community members and users around the world.
Post thoughts in the main chat forum or connect one-on-one with other users in the Yik Yak community.
Get it: Google Play, App Store
Conclusion
The number of messaging and chat apps in the market is growing almost daily. Users are rapidly embracing chat to communicate at all levels. (Just look at the popularity of Snapchat and Facebook Messenger.)
While every one of these apps comes with pros and cons, they can be important tools. Use them smartly. And just because an app allows users to communicate anonymously, doesn't mean you should hide in the shadows. Follow the golden rule of polite communication – don't say anything in public that you would be ashamed to say in front of your grandmother. If the chat message doesn't meet that threshold, think twice before typing it.