7 Best FTP Clients for Mac & Windows (2023)
What would you do if you needed to directly access the files on your site's server?
WordPress is a robust content management system used by millions of people all over the world. However, this widely popular CMS doesn't have a built-in FTP client to enable users to transfer files between their computer and their site's web hosting server.
In this article, we'll share the best FTP clients for both Mac and Windows and highlight both the pros and cons of each
What Is an FTP Client and Why Do You Need One?
FTP (File Transfer Protocol) is a standard network protocol used to transfer computer files from one host to another over a TCP-based network, such as the internet. For example, FTP allows you to upload files from your computer and transfer them to your WordPress site.
If you want to use FTP to transfer files from one host to another, you're going to need an FTP client. An FTP client is software that allows you to manage files located somewhere else on the internet through your personal computer. For instance, you can use an FTP client to connect your computer to your WordPress hosting account.
WordPress is an effective CMS that doesn't require the use of an FTP client. In fact, users can do pretty much everything from the WordPress dashboard, eliminating the need for an FTP client.
That said, an FTP client can help you resolve common WordPress errors that you can't access and fix in the WordPress admin area. For example, incompatible plugins, poorly coded themes, or WordPress core updates can initiate the dreaded white screen of death and render your WordPress dashboard useless. That's why having an FTP client on hand just in case is so helpful.
What to Look For in an FTP Client
Whether you need an FTP client for Windows or Mac (or possibly Linux), the key is to find a software that is easy to use no matter your skill level.
Here are some other features to look for in your FTP client software:
Simple interface even beginners can understand and use
One common access point
Ability to preconfigure settings such as protocols, IPs, and ports and push them to users
Support for SFTP
Password encryption for added security
Backup and syncing options
Cross platform support (if needed)
Drag and drop support
Multiple languages available
Remote file editing
Directory comparisons
In order for you to use an FTP client, you'll need an FTP username and password so you can connect to your WordPress website. You should have received this information when you first set up your website and your web hosting account.
If you aren't sure what your username and password are, you can always check your hosting cPanel (or similar) or ask support.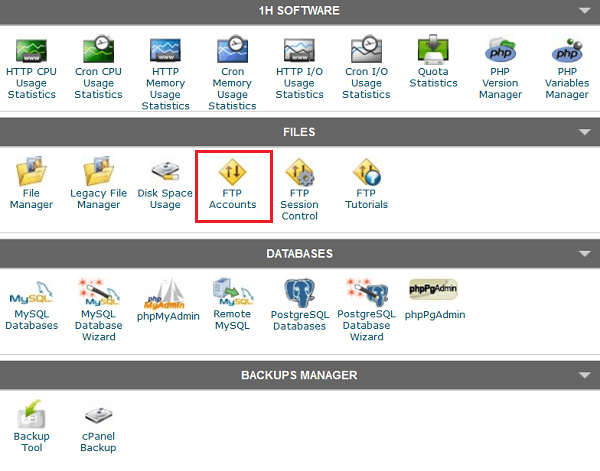 Once you have the information needed to log into your favorite FTP client, you're ready to go.
Now let's take a look at the best FTP clients in the market to date so you can decide which one is best for you.
01.

WinSCP (for Windows)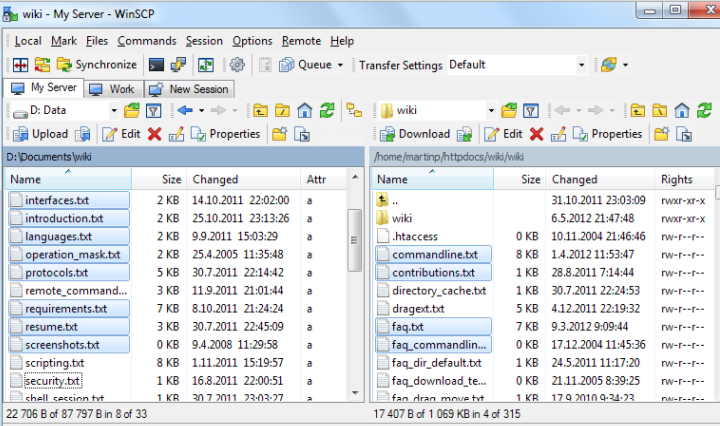 WinSCP is one of the most sought-out FTP client solutions for the Windows operating system. It's a simple, open-source solution that makes downloading, uploading, and editing files easy. With the files on your computer on one side, and your server's files on the other, the graphical user interface is easy enough for beginners to use.
Pros
Advanced user support for FTP, SFTP, and SSH
Language switcher (default English)
Integrated text editor with drag and drop support
Master password for enhanced security
Foreground transfer can move to background transfer queue
WebDAV support
Scripting and task automation
No default installation of adware
Cons
Cannot toggle between 2 great interfaces (must change preferences)
No way to edit keyboard shortcuts
WinSCP is one of the most powerful and affordable FTP client solutions for Windows users.
Platform: Windows
Price: FREE
02.

Cyberduck (for Windows, Mac)

Cyberduck is a free FTP client designed for both Windows and Mac. In fact, unlike most cross platform FTP client solutions, Cyberduck integrates seamlessly with your native Mac environment, making it one of the best Mac FTP clients available. It even supports Mac features such as storing login credentials in keychain and locating files in the Finder.
Pros
Simple interface for beginners
Allows for remote file editing
Works with several external code editors
Open files and edit both text and binary files with a click of a button
Wide range of protocols including FTP, SFTP, and WebDAV
Advanced SSH functionality and bookmarking capability
Client side encryption
Supports API connections with cloud drives like Google Drive and Dropbox
Multiple languages
Cons
Tends to run slower than other FTP clients
No portable version
Download from anywhere other than official website can come with adware
Although Cyberduck works for both Windows and Mac users, this option is touted as one of the best for Mac users, as there are better Windows options available. That said, Cyberduck is an inexpensive solution that will get the job done whether you use Windows or Mac.
Platform: Windows, Mac
Price: FREE
03.

CuteFTP (for Windows, Mac)

CuteFTP strays away from being a free and open source FTP client solution and instead offers users advanced functionality and premium support. It comes fully loaded with the power and security users expect in an FTP client and is great on both Windows and Mac.
Pros
Superior support
Supports OpenPGP encryption and file compression
FTP, SFTP, and WebDAV support
One Time Password authentication
Scheduling and automation features like backups and syncing
Built-in wizard to help novice users
Integrated, color-coded HTML editor
Segmented downloading
Cons
Steep learning curve for beginners
No connection support for cloud IaaS provider
No file comparison feature
Overall CuteFTP is a powerful FTP client solution for those needing added features such as accessing and sharing files from a computer a mobile device. It's also a good option for those who need to transfer large files.
Platform: Windows, Mac
Price: Starting at $59.99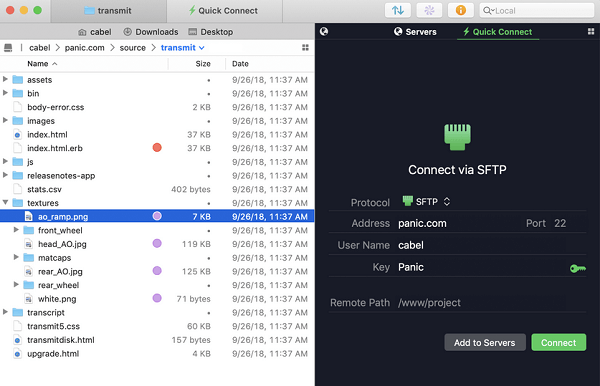 Transmit, developed by Panic, Inc., is an FTP client designed exclusively for Mac users. As such, it is the most popular FTP client solution for Mac users, especially among web developers. It is super reliable and has blazing fast speeds, and of course comes packed with great features.
Pros
Folder syncing between local and remote servers
Add transmit shortcuts to Finder as favorites for easy access
Supports SSH, FTP, FTPS, SFTP, Amazon S3, and WebDAV protocols
Cloud connections like Amazon Drive, Microsoft Azure, Dropbox, and Google Drive
Built-in code editor
Dashboard widget
Drag and drop uploading
Bandwidth limiting
Advanced file skipping options
Multiple languages
2-factor login
Cons
Despite popularity, no Windows or Linux version
Installs adware by default
Transmit is the perfect solution for Mac users looking for a highly-reliable FTP client.
Platform: Mac
Price: $45
05.

Filezilla (for Windows, Mac, Linux)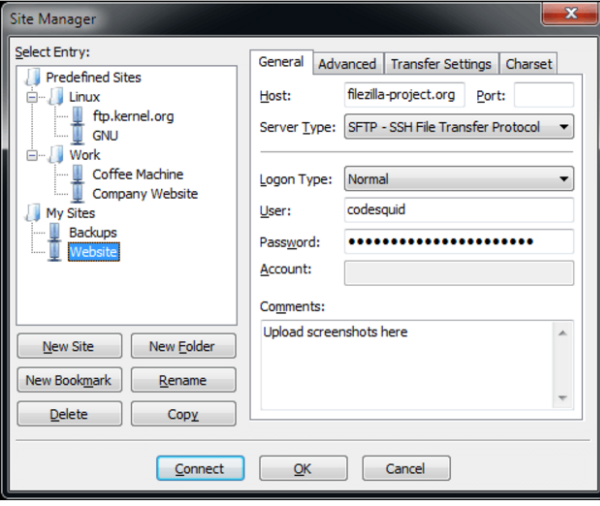 Filezilla is the most popular open-source FTP client available for all three major operating systems – Windows, Mac, and Linux. This FTP client is easy to use, features a friendly user interface and comes with comprehensive documentation that answers every question a novice would have regarding the usage of FTP clients.
Pros
Support for FTP, FTP over SSL/TLS, and SSH FTP
Remote file searching
Bookmarking
Support for IPv6
Secure transfers
Remote file editing
Portable version available
Cons
Dated drag and drop interface
Will install adware upon installation and display ads upon running
Filezilla is one of those FTP clients that can be used by everyone regardless of platform or skill level.
That said, there have been many complaints that bundled adware is installed when downloaded and ads display every time the software is opened. Though there is an option to opt out of this when installing the software, many beginners are unaware of this and may miss clicking the checkbox. Despite these concerns however, Filezilla is an affordable option and should remain on this list.
Platform: Windows, Mac, Linux
Price: FREE
06.

Free FTP (for Windows)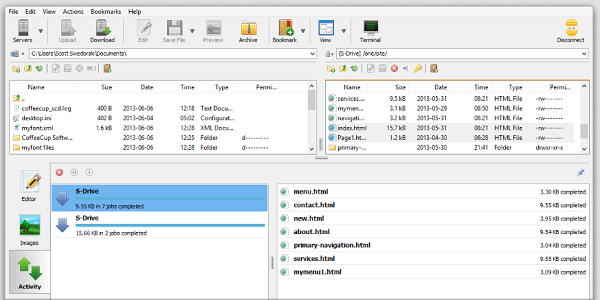 Free FTP was designed to be both powerful and user friendly. You can connect to your server with a click of a button and upload or download files by dragging and dropping them to your server or computer. The organized interface ensures you always know the status of your work and you can always pause or cancel your file transfers.
Pros
FTP, SFTP, FTPS, and more
Convenient history feature for finding files
File and folder permissions
Statusbar for quick status view
Make Zip Archive feature for site backups
Cons
Must upgrade to paid version to access additional features like a built-in code editor, preview function, Snippet Library, and customizable syntax highlighting for HTML, CSS, PHP, JavaScript, ASP, and Python
Free FTP is a great choice for those looking for a basic FTP client solution. It's secure, easy to use, and can be used by people of all levels. That said, for those that need advanced features, investing in the premium version is the only option.
Platform: Windows
Price: FREE (premium version $39)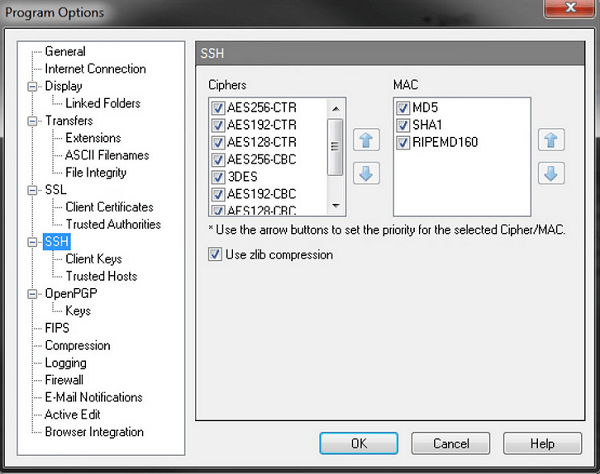 WS_FTP Professional offers users a safe and easy way to upload and download files. It transfers with encryption so data is always secure, is easily customizable, and makes drag and drop transferring a cinch.
Pros
Transfer with 256-bit AES, FIPS 140-2 validated cryptography and OpenPGP file encryption
Drag and drop functionality
Locate and transfer files using integrated Google, Copernic, or Windows desktop search engines
Schedules post-transfer actions like deleting, moving, or renaming files
File archives
Enable email notifications, backups, syncing, and compression
Support for IIS and Apache web servers
Cons
No data transfer graphs or visual displays
Higher price than other popular solutions
WS_FTP Professional is an excellent premium solution that has everything you could need in an FTP client. It is faster than many of the competitors, includes enterprise-grade security measures, and can be worth the high price tag for some.
Platform: Windows
Price: $49.95
Best FTP Clients for Mac & Windows: Conclusion
When it comes to choosing an FTP client solution, the first thing you need to establish is what platform you're using. After all, it won't matter how much you like a solution if it's not compatible with your platform.
From there, you'll need to look at your overall budget. Free solutions such as WinSCP and Cyberduck offer plenty of built-in solutions, especially if you're a beginner. However, with free solutions like Filezilla, you're likely to get bundled adware with a download and have to deal with display ads, which can be annoying.
On the other hand, premium FTP clients like CuteFTP, Transmit, or WS_FTP Professional have powerful security, editing, and speed features that are worth investing in.
Luckily, for those that need an in-between solution, there's also FTP clients like Free FTP that give users a chance to use the free features and upgrade to a more powerful solution if need be.
Which FTP client do you use? Are there certain features that are most important to you? We'd love to hear all about it in the comments below!