20 Top Examples of Sites Using the Popular Newspaper WordPress Magazine Theme (2022)
Newspaper WordPress theme is a great way to get started with a blog, news site, or digital magazine. Newspaper's responsive layout displays content in a clear and attractive way and provides a smooth experience across devices.
This theme is also built for performance and SEO. Sites built on Newspaper load fast and can easily be found by search engines. Newspaper is easy to set up and use and even includes a drag-and-drop page builder plugin. Finally, it comes with a library of demo sites to get you started.
Want to find out more about what you can do with the theme? Check out our full Newspaper theme review or visit the theme's official website for a detailed rundown of its features.
We've selected 20 sites that beautifully showcase what's possible with Newspaper. Use these examples to inspire you and show you can easily create an attractive, usable, and profitable site.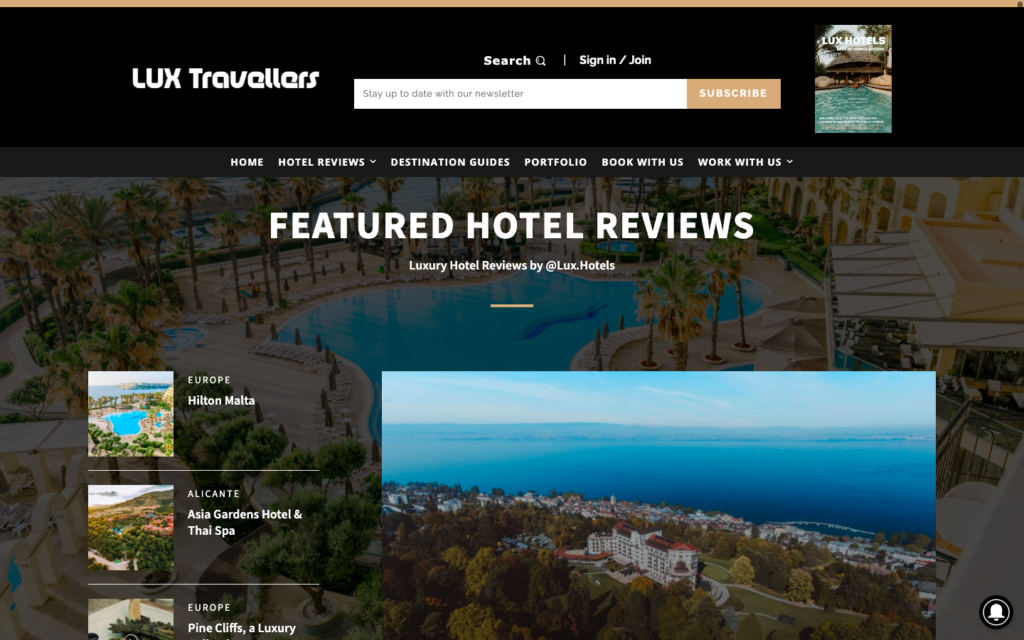 This luxury hotel review site makes full use of stunning photography to showcase the hotels they review. Newspaper's clean layout and responsive design is perfect for allowing images to do all the talking. Each image is paired with a strong headline and relevant copy text.
The site opts for a dark color scheme alternating with white sections. This marks a clear division between different types of content.
Parallax scroll effects and videos help to draw the attention of users and keep them scrolling.
An Instagram widget and newsletter signup form provides an extra way of engaging with readers. By adding features like this to your site, you can keep them coming back for more.
MamaSou is a Greek parenting online magazine with content relating to pregnancy, babies, health, recipes, and more. The Newspaper theme allows them to include a lot of content on the homepage. Organising by top-level categories increases their chances of driving relevant traffic.
The clean and simple design is enticing and pleasurable to read with plenty of images, videos and useful information. This is a great example of how you can use Newspaper to create a simple layout to display a lot of content in a clear and attractive way.
There's also plenty of space for advertising, which doesn't detract from the main content. This shows how Newspaper is a great theme for monetization.
This site is a great example of how Newspaper can be used for blog content. The food and lifestyle blog opts for a bright color scheme with plenty of white space. This shows how clean design can make attractive content without being too flashy or distracting.
There's a mix of sidebar widgets and multiple modules on the homepage. Newspaper is flexible and great for creating stunning blog layouts with plenty of customization options.
A simple search box and social sharing buttons allow users to quickly find what they're looking for and share it online.
Learn Jazz Standards is a site with lessons for learning how to play jazz, led by professional musicians. Newspaper's clean design allows the music and lesson information to do all the talking. Meanwhile, its responsive layout ensures that users get the best experience on any device.
The homepage works as an effective landing page. Multiple sections draw users' attention to different areas of the site and make them want to read more. Prominent CTA buttons attract different target markets, while a newsletter signup box is also included.
This site also showcases Newspaper's podcast feature. This is perfectly suited for creating a video or audio section for better user engagement.
Deeper Blue is a free diving, scuba diving, and diving travel site. It features a blog, podcast, product reviews, and in-depth guides.
Newspaper's responsive design is perfect for showcasing this photo-heavy content, with its high-resolution images and embedded video.
There are plenty of options for monetization with sponsored content, display advertising, and affiliate links. All of this blends seamlessly into the content of the site, providing a great user experience.
There's also a focus on community and user-generated content. This is apparent in a prominent Instagram widget, user photos and videos of the week, and regular competitions.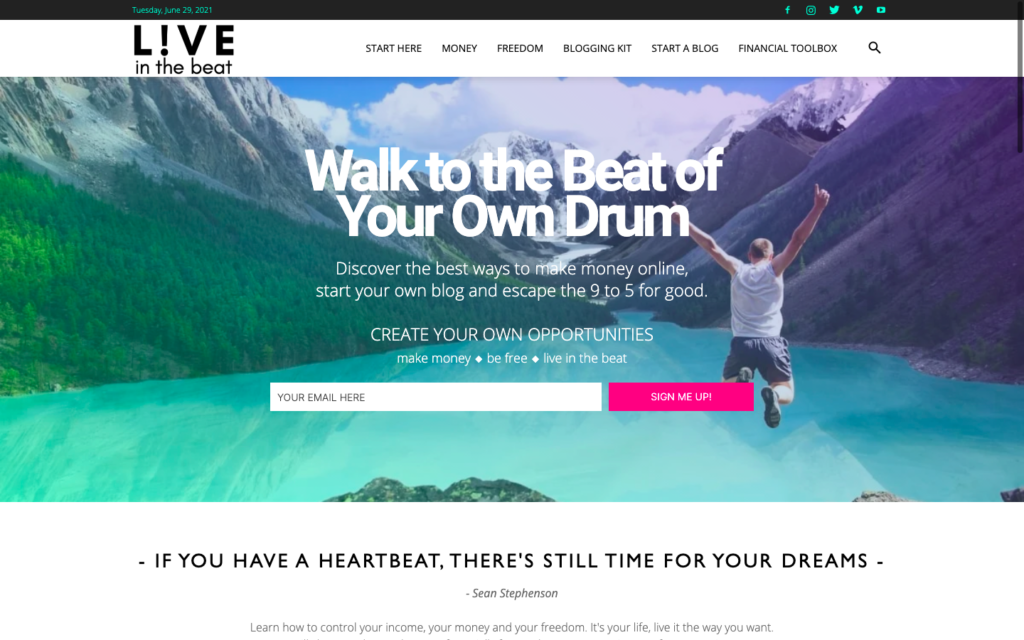 Live In The Beat is a blog dedicated to financial freedom, earning a living from blogging, and living life the way you want.
Newspaper's flexible layout options have resulted in a clean and attractive design. There's an eye-catching header image, email capture form, and clearly categorized content.
The simple search box makes it easy for users to find what they want quickly. Social sharing buttons encourage them to share it with others.
Newspaper's unique page and post templates allows this blog to give its content an editorial, high-quality feel. Clever use of images and formatting to capture the reader's attention.
The Car Expert is a car enthusiast's resource with expert advice on all aspects of cars and their care. Content includes reviews, buying guides, maintenance tips, and how to sell or trade in your used vehicle.
Newspaper's responsive layout provides a smooth experience across devices, with easy access to different types of content. The site's clearly defined sections make it easy to browse. Meanwhile, a well-organized menu directs users to the information they need.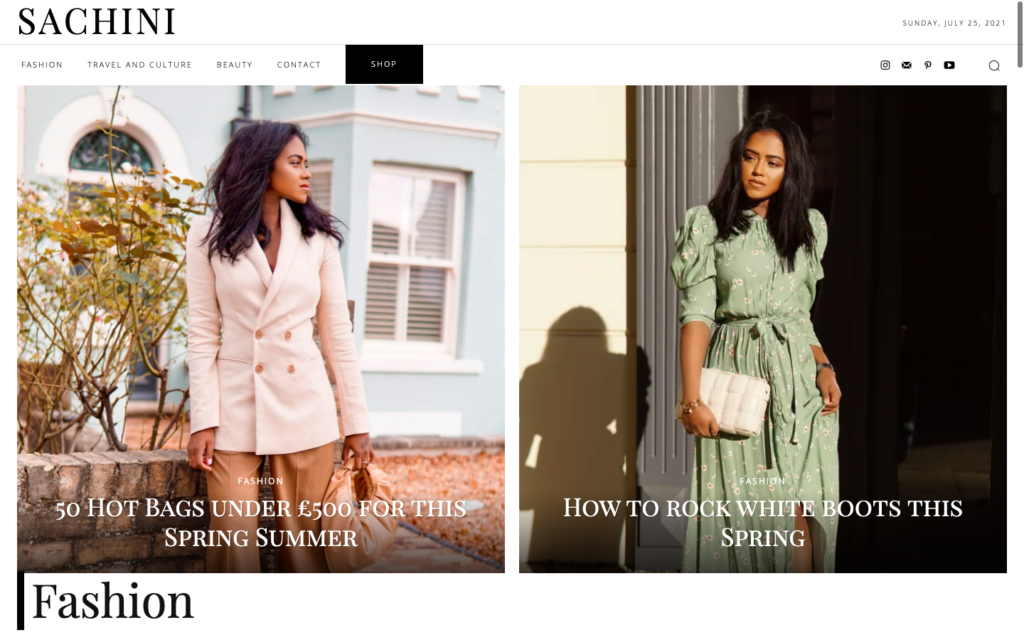 This fashion and lifestyle blog uses Newspaper's unique templates to emulate the look and feel of a high-end fashion magazine. The site's use of typography and large block images provide a treat for the eyes. This also allows users to navigate the content easily.
Although this site uses lots of large images, Newspaper's SEO-friendly options result in faster page load times. This also helps to improve search engine rankings and creates a better mobile experience.
Clever use of affiliate links means that site browsers can shop the outfits directly. This is an example of how to monetize without intrusive ads in the way of content.
Not all Newspaper sites are blogs and digital magazines. iFlow has used Newspaper theme to create a very effective digital product site. The site promotes its time & attendance app and encourages browsers to sign up.
The site's responsive layout is perfect for showcasing products. Clear areas on the homepage show off features, customer testimonials, and integrations.
Menu links provide easy, fast navigability between different sections of the site. Site visitors can easily enter their company information and start using iFlow Time & Attendance in just a few clicks.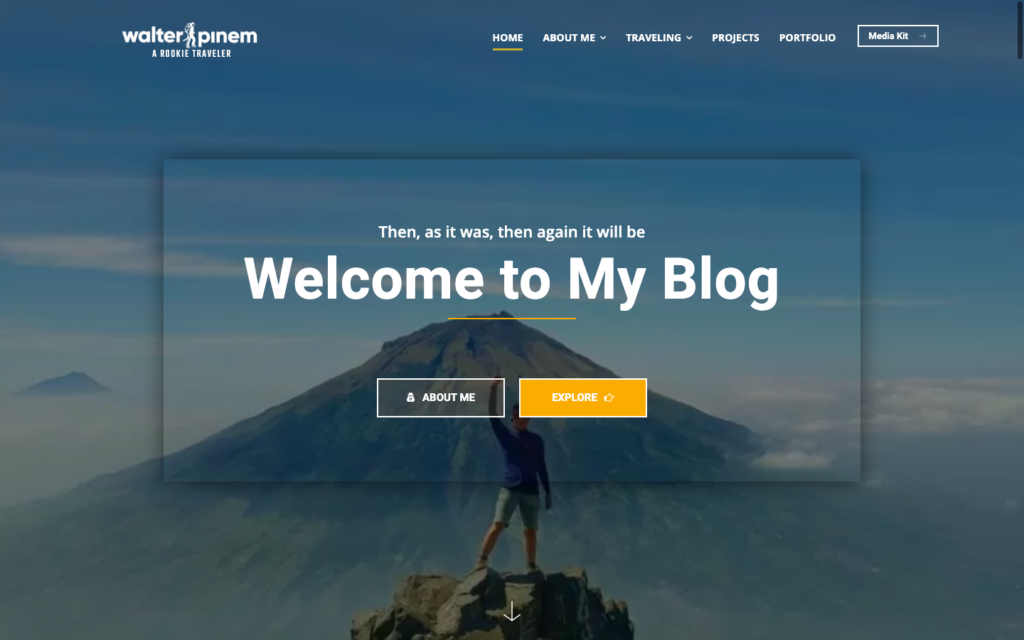 Indonesian photographer, WordPress developer, and travel blogger Walter Pinem uses Newspaper on his site. The theme is a perfect choice to showcase his beautiful images and organize his content in a highly readable and easy to navigate way.
Walter's Newspaper site uses a single-column layout to show off his gorgeous landscape photography and inspirational travel stories. Scrolling down, the site makes way for a more traditional two-column layout. This section features a sidebar for display ads and social widgets.
There's also an impressive portfolio page. This displays his web projects in an attractive way that doesn't seem at odds with the rest of the site.
World of Decor is a Russian interior design magazine, showcasing the latest in interior design, landscape design, and holiday decor.
Newspaper provides a flexible template. This means the site can display a lot of content on the homepage in a way that's not cluttered or overwhelming to browse through.
Clear navigation and a simple search feature allow users to find what they want quickly and easily. Newspaper's clean code means that the site loads quickly on any device.
Strong Fitness Magazine is a digital version of the Canadian print magazine of the same name. The content includes high-quality, beautifully photographed workout routines and healthy diet tips. The site also offers inspirational stories, a podcast, and a shop selling equipment and supplements.
Newspaper's responsive layout means that users can easily access fitness videos when they're on the go or at the gym.
A clear, well-organized homepage and navigation means it's easy for readers to find specific information they're looking for. Or they can simply browse through the articles and click on any that capture their interest.
This Spanish entertainment and culture magazine uses Newspaper's clean, responsive layout to showcase the latest videos, articles, and photos.
The site's news section clearly organizes recent updates into different categories such as culture, tourism, leisure, and lifestyle. Newspaper supports different views for each category. This makes it easy for users to browse through the content they're most interested in.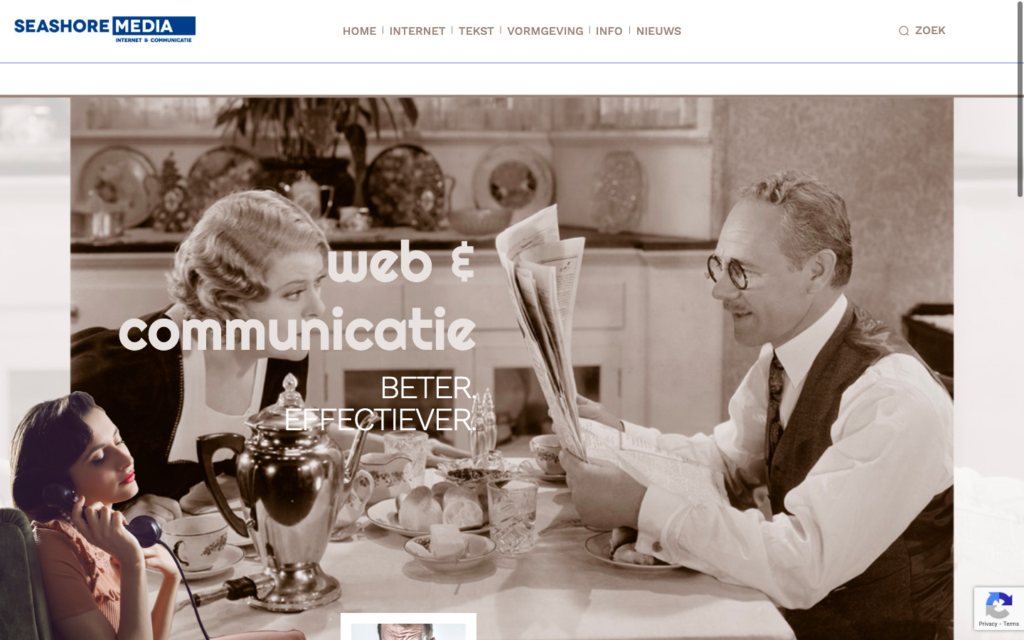 Seashore Media is a Netherlands-based design and marketing agency. Newspaper proves to be a great theme for showing off their work in a clear, uncluttered layout. Simple doesn't have to mean boring, as you can see from this unique and creative design.
The magazine-style layout of Newspaper allows Seashore to showcase their services and past work. The design is not only attractive but also doesn't feel overly promotional.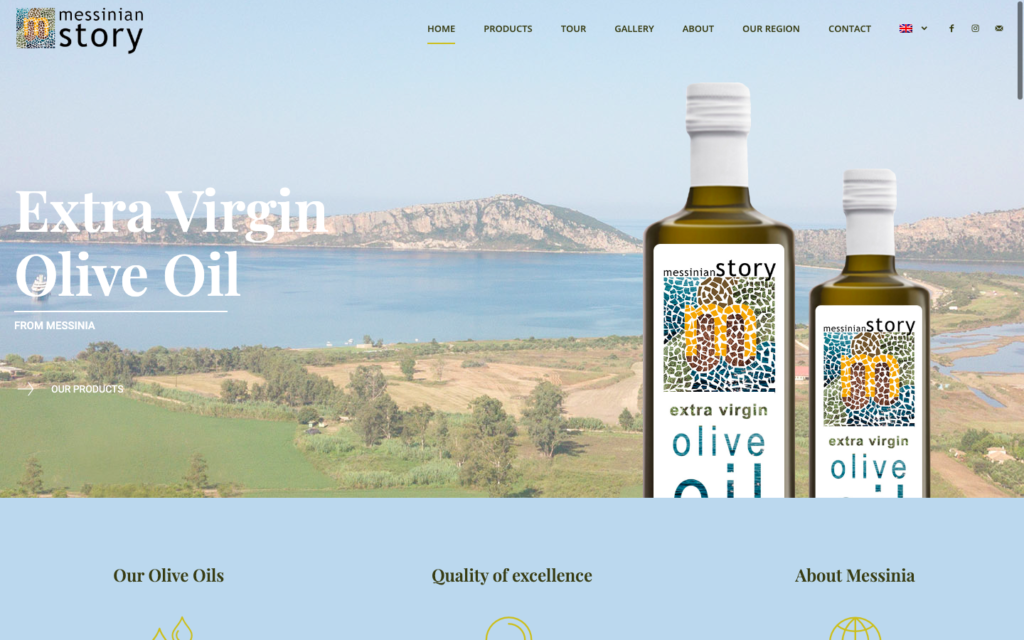 Olive oil brand Messinian Story uses Newspaper theme to showcase their variety of products. They also provide an online booking form for olive oil tasting tours. Browsing the site gives you a real feel for their brand story and voice.
There's not yet an online shop integrated into the site. However, Newspaper 11's new WooCommerce features mean that this brand could easily launch an online store. Selling products directly from their website would make this site an even more useful asset for the brand.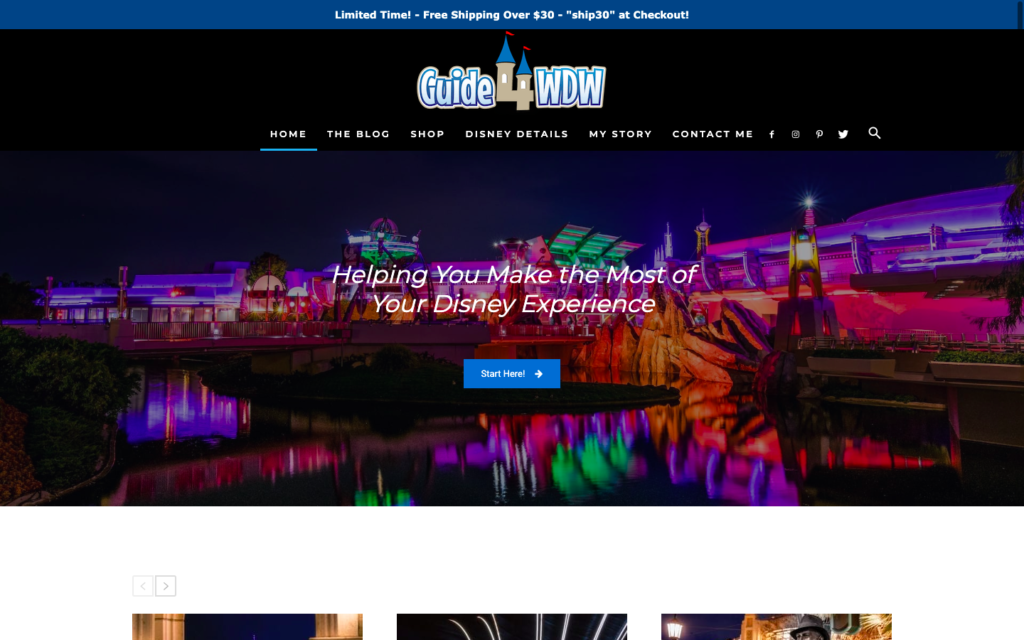 This Disney blog Guide4WDW provides tips and advice for visiting the Disney parks across the world. Newspaper's flexible layout makes it easy to organize the site's content into different sections including guides, reviews, recommendations and more.
Collin Kendall, the author of the site, has also used Newspaper's eCommerce features to launch an online store. From his site, he can easily sell photographic prints of the Disney experience and make additional income.
PlaRecorn is an educational resource site for doctors and anyone who wants to learn more about plastic surgery.
The site uses Newspaper's clean code and responsive design features to showcase high-quality medical education videos and images. This ensures that doctors can stay up to date with all of the latest procedures and developments in plastic surgery.
Astrology website Astrovibe uses a bright and fresh color scheme with plenty of white space. The overall effect is a professional and attractive site that encourages users to keep reading content.
Newspaper's WooCommerce features would make it easy for Astrovibe to add a shop selling astrology-related objects. They could even create an online course about different branches of astrology.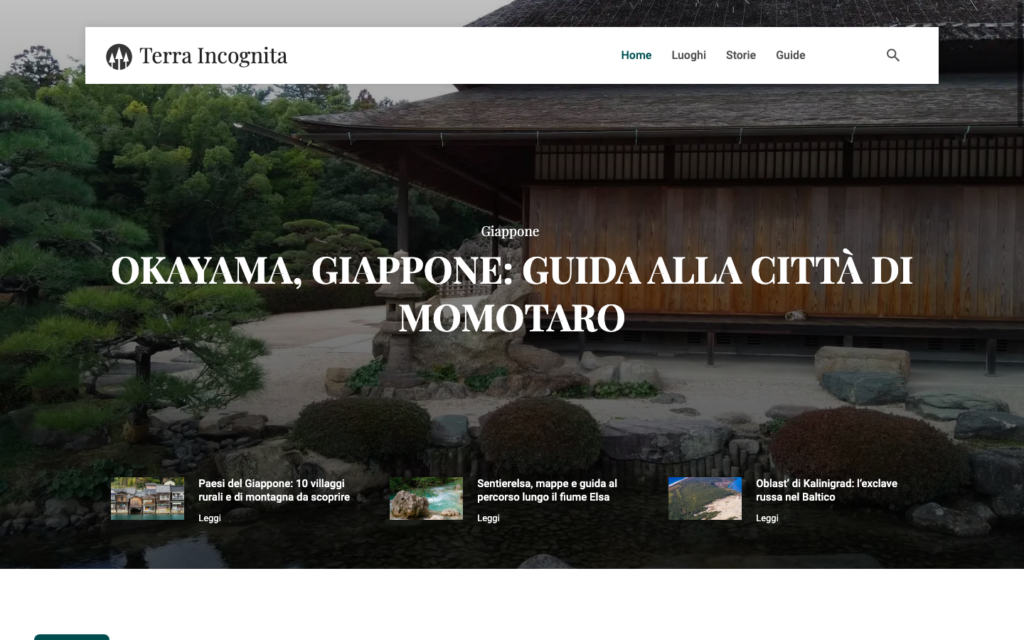 Terra Incognita is a blog site about exploring the world. Newspaper's flexible layout allows the content to be displayed with eye-catching images in a storytelling format. This also makes it easy for users to quickly browse through stories by country or type.
One interesting thing to note about this site is that they list the ads as a feature rather than something to apologize for. The authors point out that ads can be useful to buy books, equipment, or book a stay in the place they're reading about.
Newspaper's seamless ad placement makes it easy for sites like this to monetize their content. This is possible without compromising on the user experience.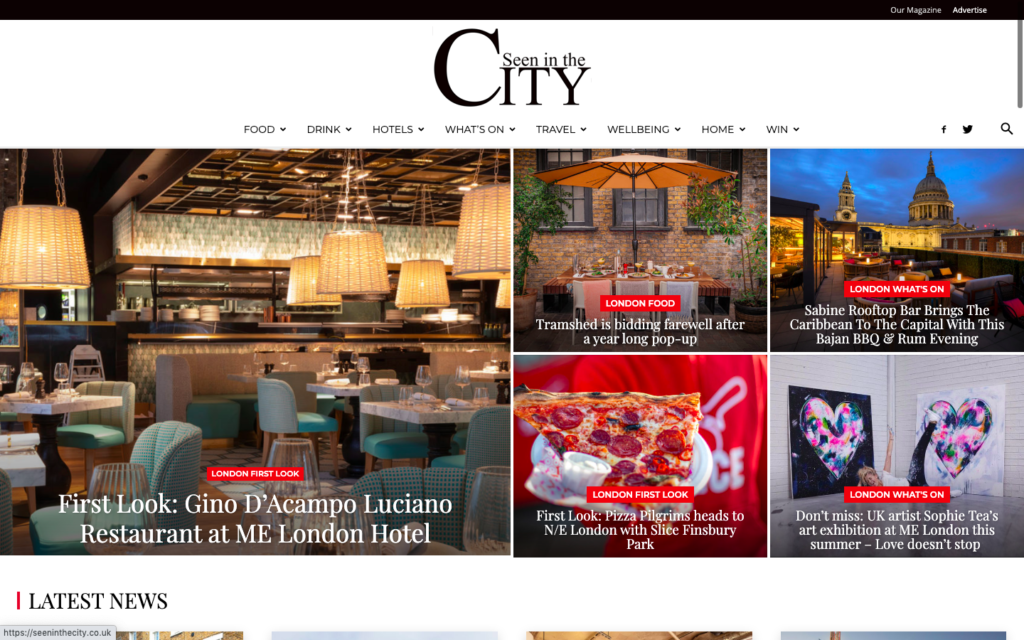 This London-based luxury travel and lifestyle blog uses Newspaper's Magazine View. This showcases the latest articles with stunning imagery, allowing users to easily browse and find interesting stories.
The clear grid-based design makes the site easy to navigate and creates a modern, look. This site perfectly demonstrates how Newspaper can display a lot of content without it appearing cluttered.
A clever image-based menu for navigation helps users quickly find the content they want to see. This unique menu style is in keeping with the visual focus of the site.