8 Best WordPress Payment Plugins For Online Store & Business Websites (2021)
Are you looking for a way to add an efficient payment gateway system to your WordPress website to accept payments from your customers directly on your website? Then you've come to the right place.
In this post, we feature some of the best WordPress payment plugins for setting up a payment gateway to let customers pay with PayPal, credit cards, and even using Bitcoin, directly on your website.
What Is A Payment Plugin?
A payment gateway is a must-have feature for almost all business websites from online stores to business blogs and even freelancer websites. With WordPress payment plugins, you can easily add a payment gateway on your blog to process payments with PayPal and credit cards.
You'll also be able to sell products, services, membership programs, and much more directly on your website without having to depend on third-party platforms or having to pay expensive platform fees.
Once you install a payment plugin, it will setup a checkout page or a checkout form on your WordPress website and allow customers to pay for your products. Different payment plugins come with different features. We'll take a look at some of those plugins in a moment.
Why Use WordPress Payment Plugins?
Normally when you want to sell a product like an eBook on your blog or website, you have to upload it to a platform like PayHip that charges a hefty 5% transaction fee from every order it process. And that's on top of the fees charged by PayPal or Stripe.
When using a WordPress payment plugin, you can avoid having to pay that greedy platform fee and sell your products directly on your website. This way, you'll only have to pay the fees of your payment processor.
Payment plugins will also add a checkout page on your website and add additional features like coupon codes, custom designs for payment forms, and much more.
Top WordPress Payment Plugins for 2020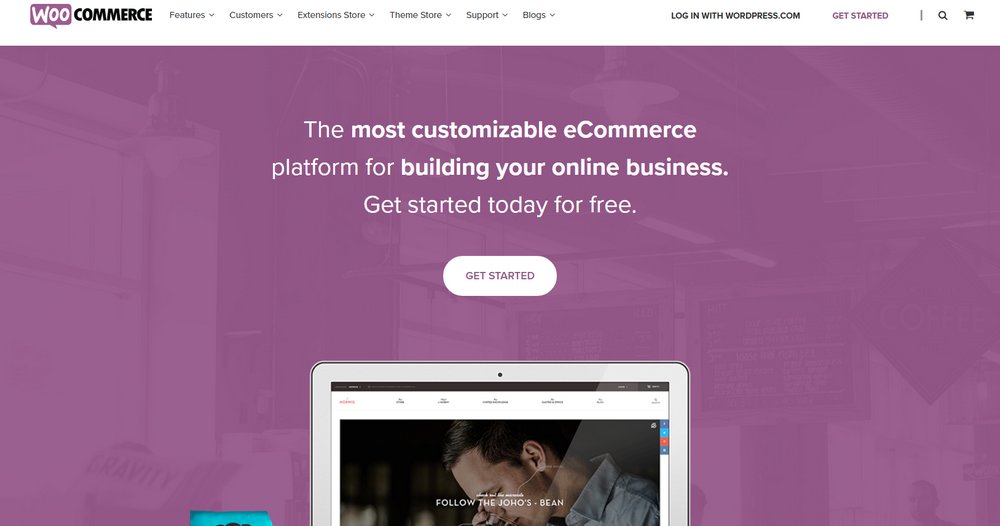 WooCommerce is the most popular eCommerce plugin available on WordPress. Developed by Automattic, the developer of WordPress itself, this plugin offers the best features for building all types of online stores with the CMS.
WooCommerce can be used to make large online stores to selling small digital downloads and everything in between. The plugin features a large collection of add-ons, which you can install separately to add additional features like various payment processors and invoice generators.
Main Features of WooCommerce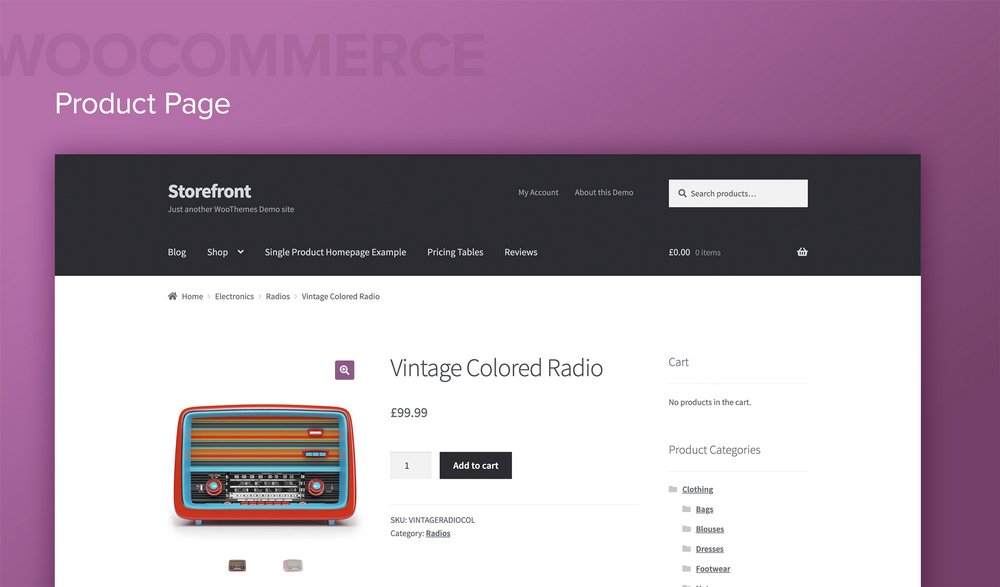 Ability to sell both physical and digital products online
Supports subscriptions, downloads, appointments, and more
Stripe, PayPal, and Square integrations available for free
Include shipping options, taxes, and more
Easily find themes that support the plugin
Should You Use This Payment Plugin?
WooCommerce can handle all kinds of eCommerce websites from online stores to small business blogs. This also means it has a more complex system that requires a bit of a learning curve.
If you're looking for a beginner-friendly and a simpler plugin, WooCommerce may not be the best option for you.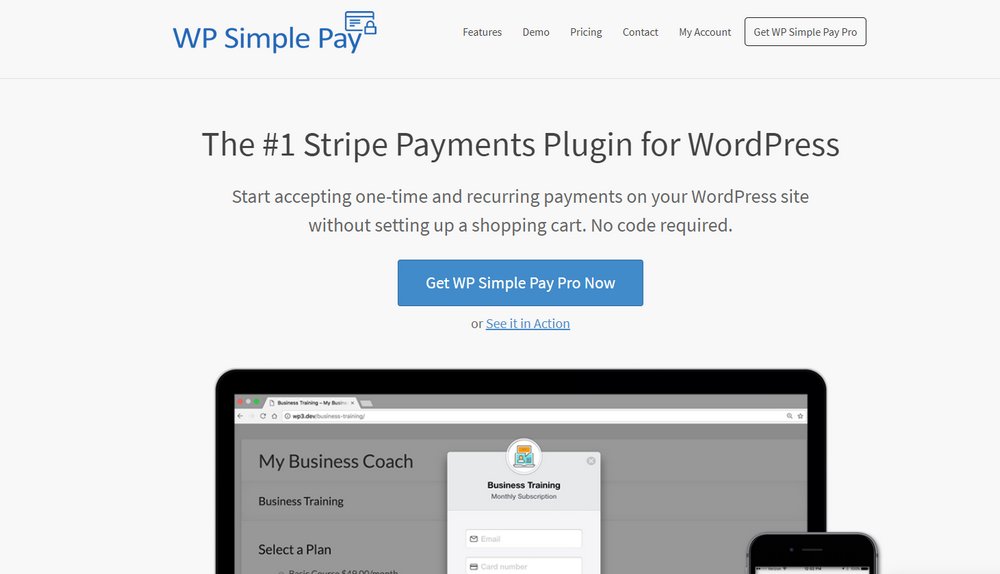 Price: Free / $99 per year
WP Simple Pay is a great plugin for setting up a simple and easy to use payment system for selling products and subscriptions on your blog. The plugin uses Stripe and allows you to process credit card payments directly on your website.
It features a simple and modern payment form that lets you get rid of painfully long checkout forms and let customers make payments with just a few clicks.
Main Features of WP Simple Pay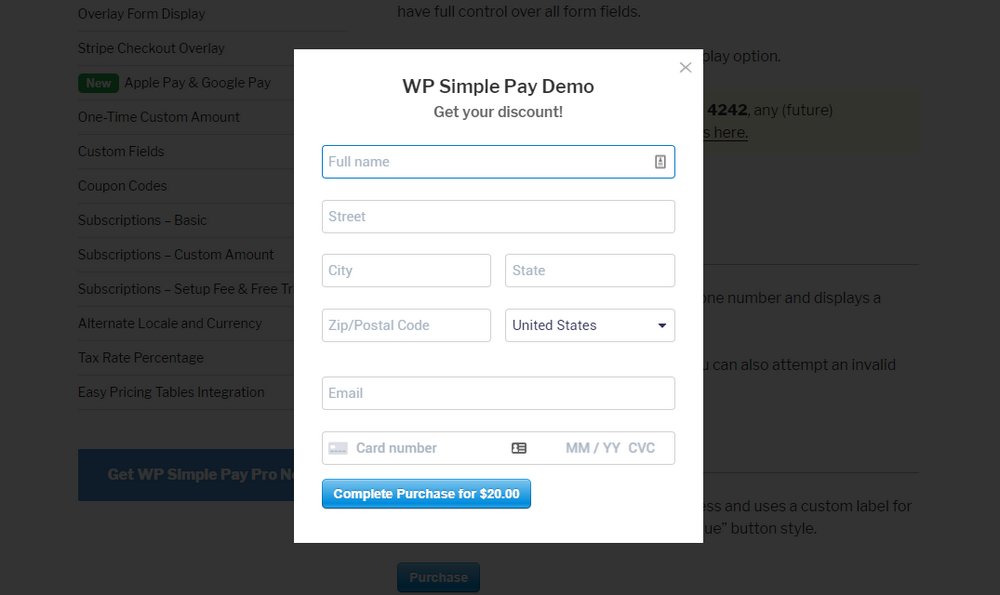 Seamless integration with Stripe to offer credit card payments
Supports more than 135 different currencies
Include recurring subscription plans with free trial options
Create your own forms with drag & drop form builder
Coupon codes system and pay what you want custom payments
Should You Use This Payment Plugin?
Stripe is still only available in a limited number of countries in the world. Since the plugin is built to work with Stripe, this could be a problem for websites that operates in non-supported regions.
While the free version of the plugin is more than enough for a simple blog or website, you'll need the expensive premium version to offer better features like creating embedded and overlay payment forms.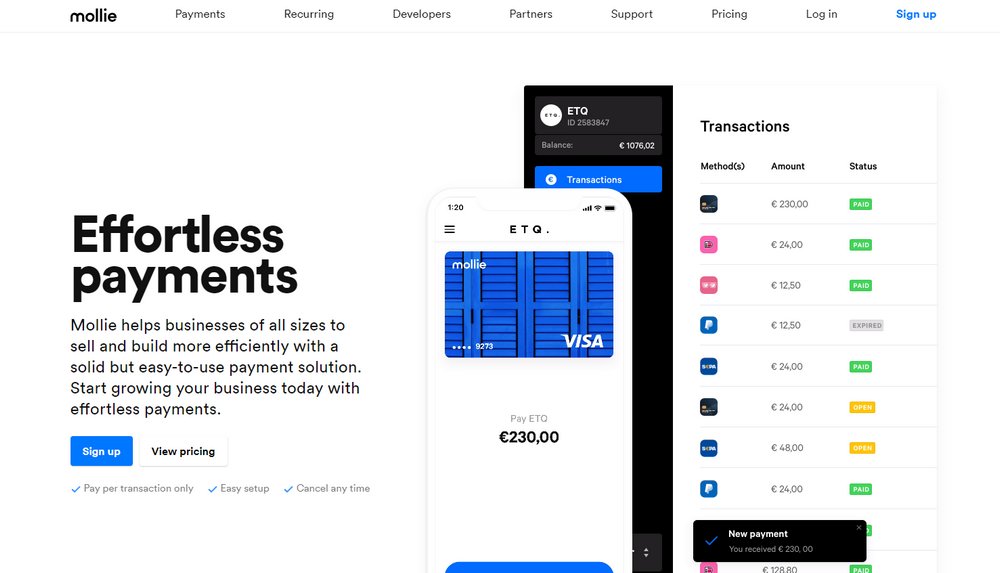 Mollie is a standalone payment processor similar to Stripe. However, unlike Stripe, this service is capable of processing payments from not just credit cards but also with PayPal, Apple Pay, and much more. And it's available worldwide.
This WordPress plugin is the official plugin developed by Mollie that integrates the payment processing platform with WordPress websites. Mollie only charges per transaction and the fees depend on the type of card used. The usual fee for VISA cards is around €0.25 and 2.8% per transaction.
Main Features of Mollie Payments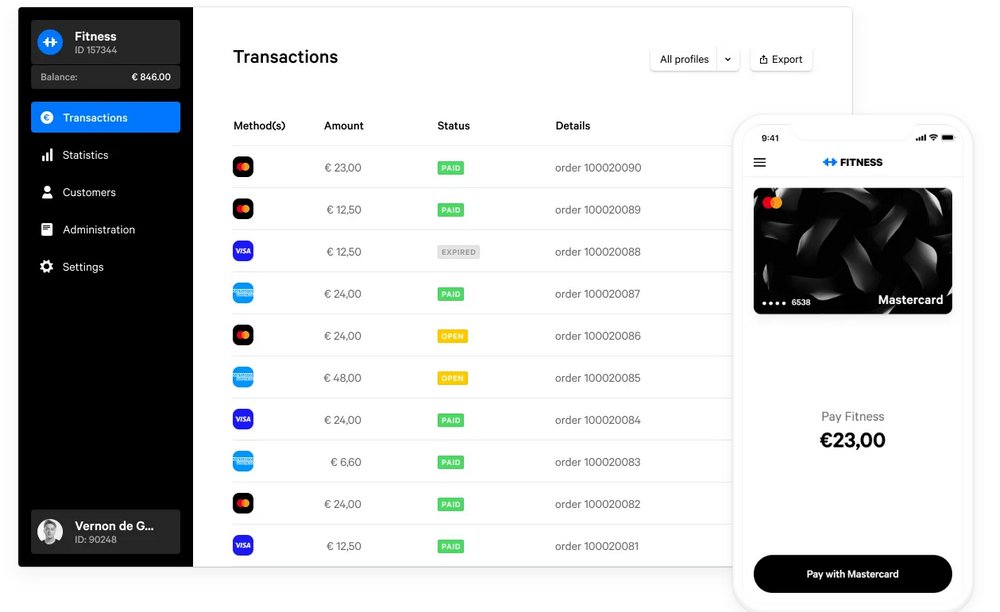 Offer multiple payment options to customers and process payments easily
Supports recurring payment models for subscription plans
Integrates with WooCommerce
Simple and beginner-friendly dashboard
Supports mobile payments including Apple Pay
Should You Use This Payment Plugin?
Being able to process payments with both credit cards and PayPal as well as other payment options using a single plugin make Mollie one of the best options for setting up an efficient payment system in your website. The only downside is that the plugin requires WooCommerce to function.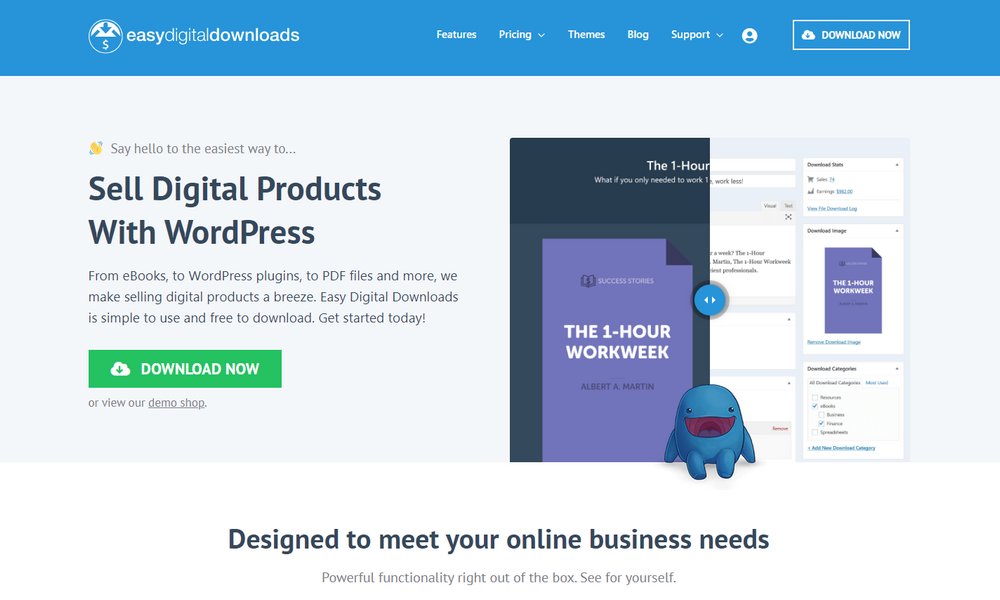 Easy Digital Downloads is an eCommerce plugin that's quite popular among specific niches and business websites, including sites that sell digital downloads like ebooks, templates, videos, bundles, stock photos, and more.
In addition to adding a shopping cart to your website, you can also use the plugin to create a discount code system for creating coupon code websites and include product discounts as well.
Main Features of Easy Digital Downloads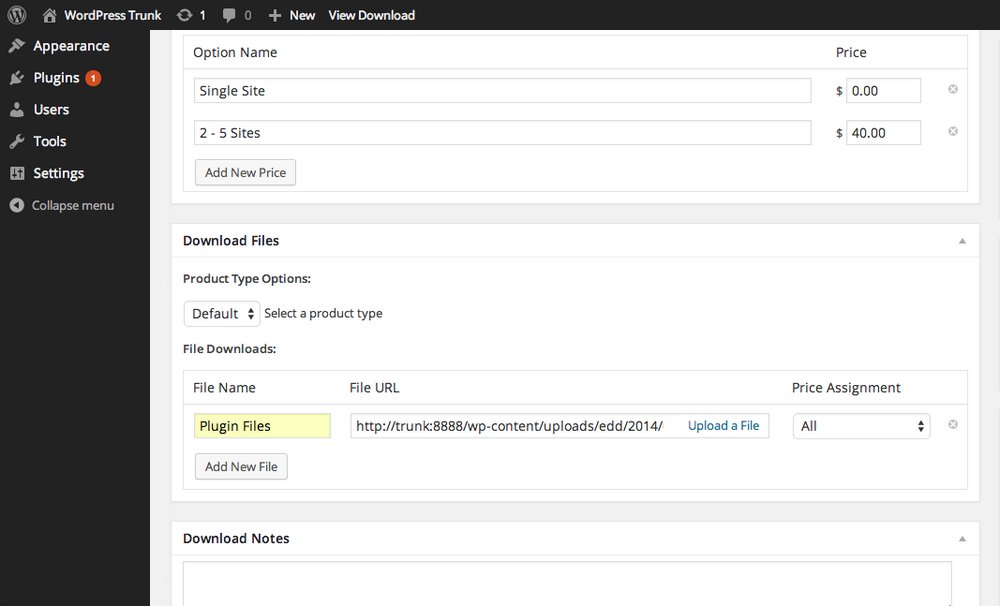 Create digital download websites with unlimited file downloads
Built-in tracking and reports for analytics
Add more features with free and premium extensions
Stripe and recurring payments available as paid extensions
Should You Use This Payment Plugin?
If you're setting up a niche online store that sells digital downloads, this is a great plugin you can use to add a payment gateway to your website. However, the plugin lacks compatible WordPress themes and it only supports PayPal and Amazon Payments by default. Other options need to be acquired separately.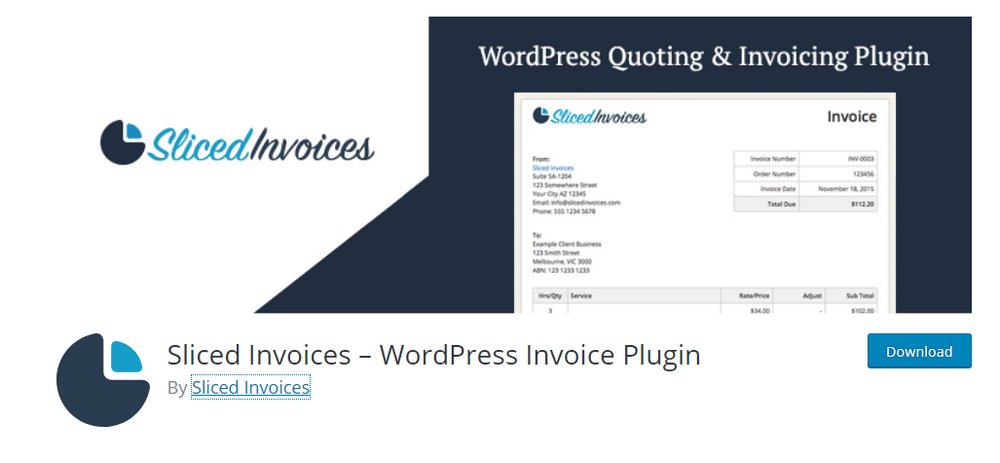 Sliced Invoices is an invoice generating plugin for WordPress that allows you to generate invoices and allow customers to pay the invoices online with either PayPal or using offline methods.
If you're a freelancer or a professional who offers services online, this plugin will help you send invoices to clients and easily process payments from your website.
Main Features of Sliced Invoices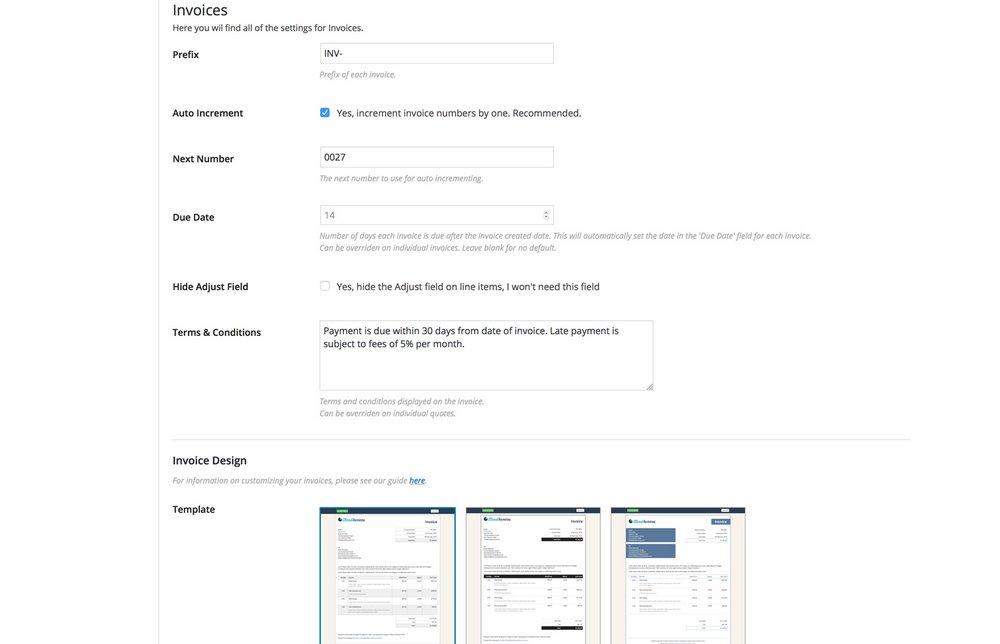 Generate quotes and invoices to send to your clients
Choose from 3 different invoice templates
Easily customize the design of the invoices to match your branding
Stripe integration available as a paid extension
Process payments with PayPal, bank, check, and more
Should You Use This Payment Plugin?
While this is not a plugin made for selling products online, it's perfect for professionals who offer servieces online to process payments directly from invoices without a hassle.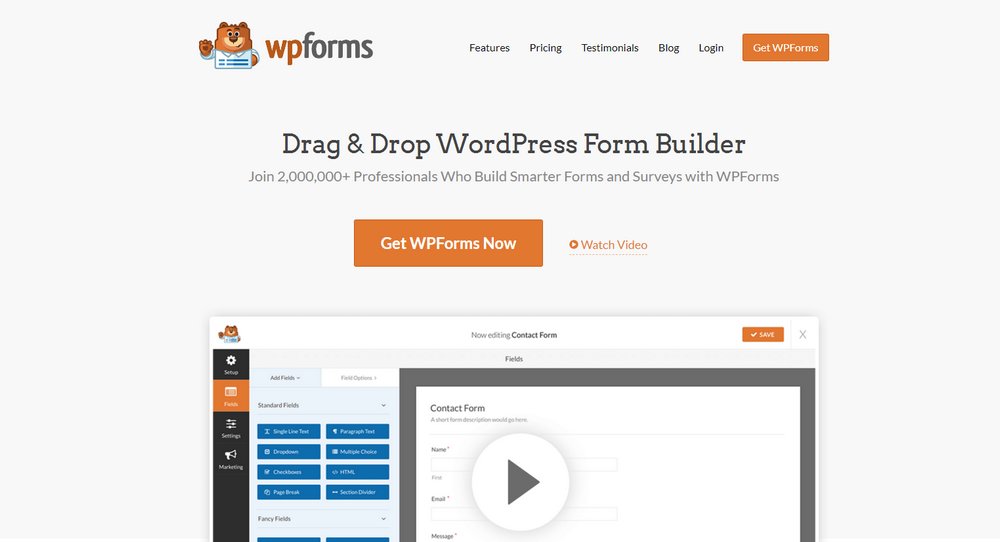 WPForms is a powerful form building plugin for WordPress that can also be used with eCommerce websites to create advanced payment forms and checkout forms.
Many websites and businesses want to collect more data from their customers for upselling products and for future promotions, with WPForms you can create such payment forms with multiple custom fields to collect data and even to grow email lists.
Main Features of WPForms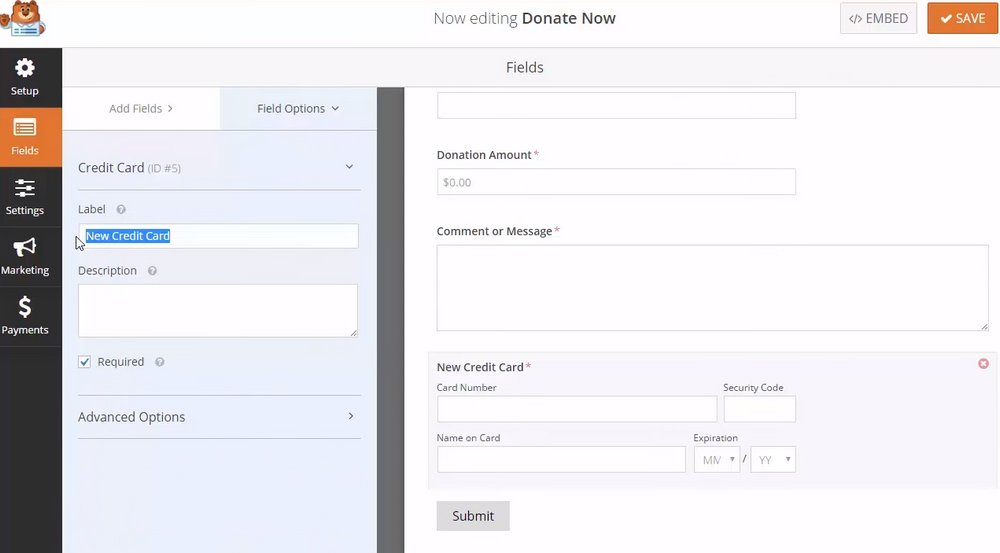 Ability to create payment forms with custom fields
Integrates with PayPal and Stripe
Easily build forms using drag and drop builder
Collect data from customers using extended payment forms
Integrate with third-party services using Zapier
Embed payment forms anywhere on your website
Should You Use This Payment Plugin?
WPForms is most suitable for startups and corporate websites for collecting more data from customers. One of the downsides to using the plugin is that the PayPal and Stripe integration is only available with the plugin's Pro plan, which costs $399 per year.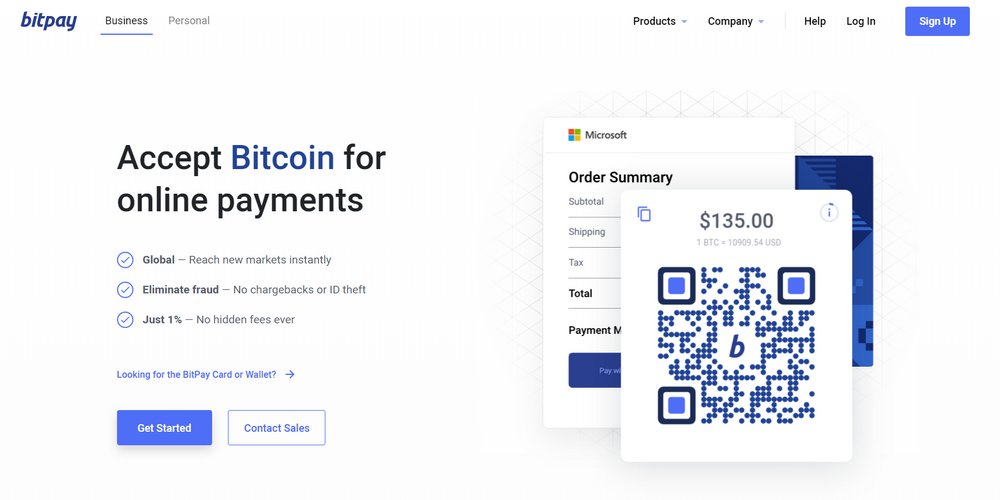 Bitpay for WooCommerce is the official free WordPress plugin made by the popular cryptocurrency processing service. Using this plugin, you'll be able to add cryptocurrency as a payment method to your WooCommerce-powered online store.
BitPay allows you to easily accept Bitcoin payments and then receive the payments in multiple currencies including USD, GBP, and more as well as transfer processed earnings directly to your bank account.
Main Features of Bitpay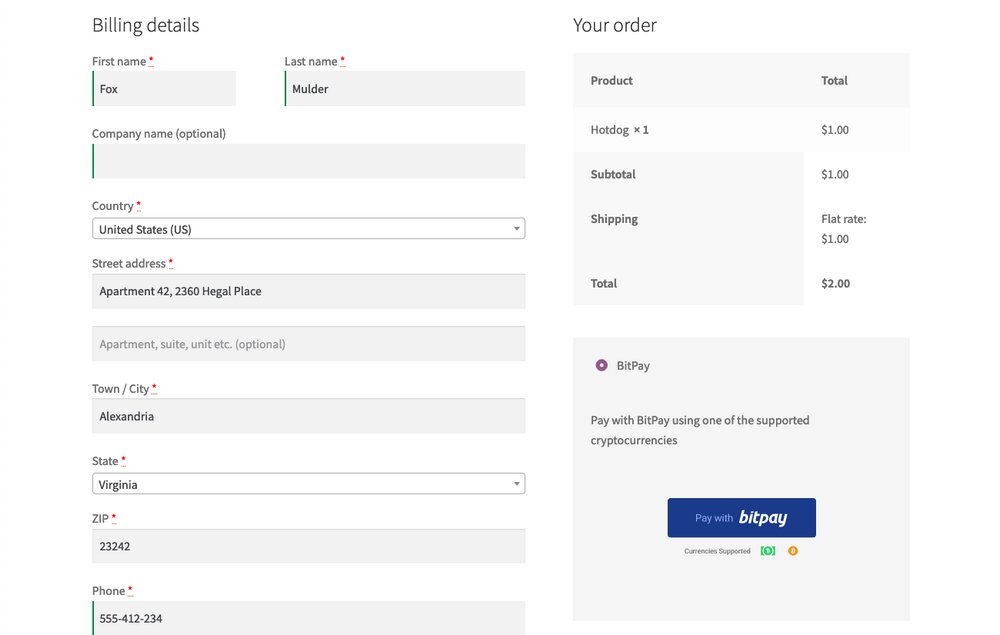 Add Bitcoin payments to your online store
Convert Bitcoin payments in multiple currencies
Deposit earnings to banks in 38 countries
Integrates with WooCommerce
Should You Use This Payment Plugin?
Offering Bitcoin as a payment method is important for many types of businesses. Even web hosting providers now accept Bitcoin payments. With BitPay for WooCommerce, you can easily add this payment option to your own website. The platform only charges a 1% fee from orders.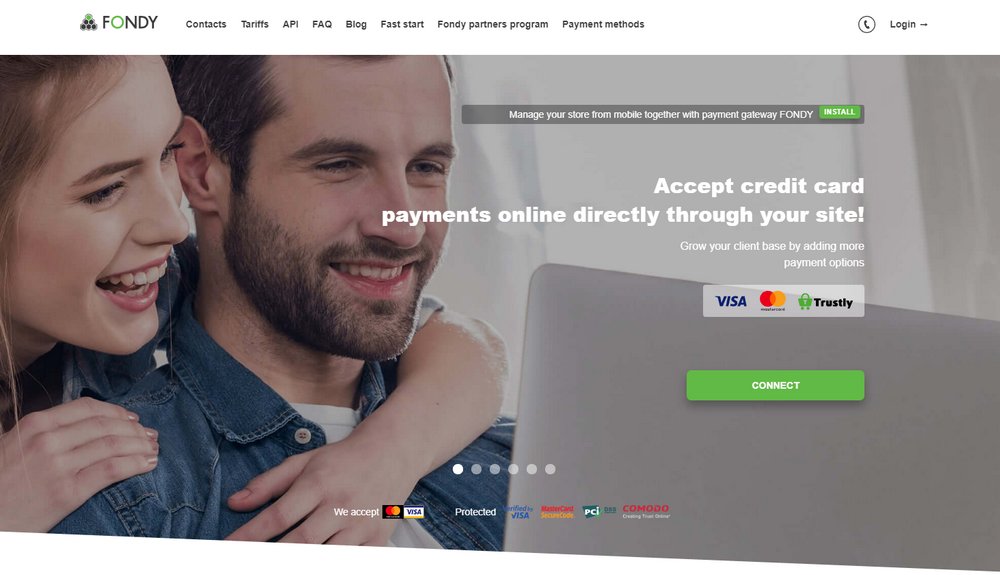 Price: Free / €10 EUR per month
Fondy is a credit card payment processing service that works similar to Stripe. The platform allows you to accept payments from credit cards and process from more than 100 different currencies.
Fondy also includes several other useful features such as recurring payment options, pay by link option, Pay by Facebook option for US and UK markets, and even bank transfers.
Main Features of Fondy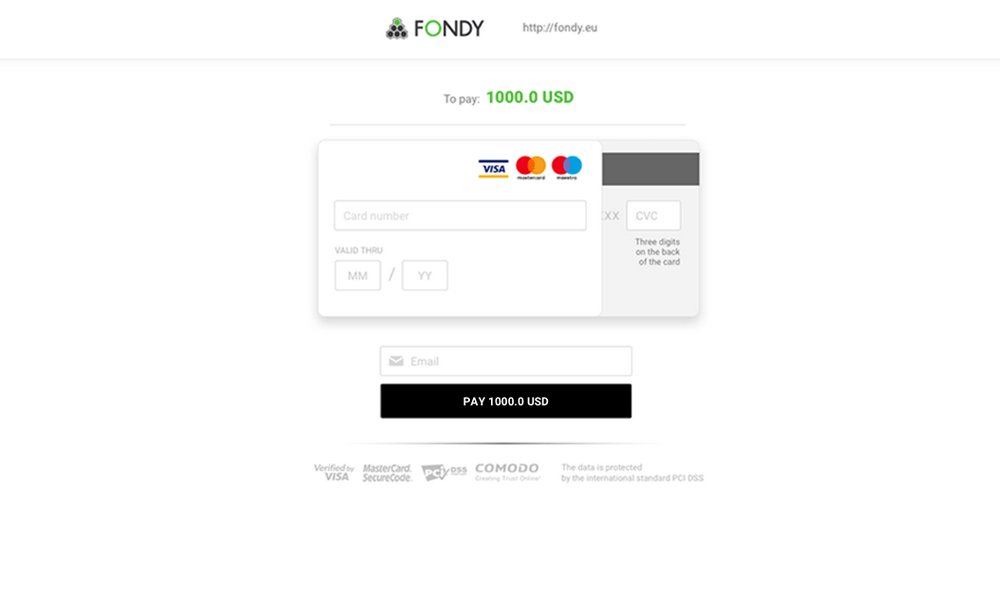 Process credit card payments directly on your website
Accept bank money transfers from 100 different banks
Supports more than 100 different currencies
Secure transaction process
Should You Use This Payment Plugin?
Fondy works as an add-on extension for WooCommerce. The only downside to using the service is its expensive pricing, which starts at 1.8% with €0.2 per order with €10 EUR per month subscription and heavy chargebacks.
Which Payment Plugin Is Best?
Picking the right plugin depends on what kind of products you're selling on your website so choose accordingly.
If you're selling a product like an eBook, an online course, or a membership program, WP Simple Pay is the ideal plugin for you as it includes a simple payment process with support for recurring payments. Or use Mollie if you don't have access to Stripe in your region.
For freelancers and professionals, the Sliced Invoices plugin is a great choice for easily generating invoices and processing payments from clients.
WooCommerce is a better choice for setting up large online stores for selling different types of products, including physical products while managing shipping and taxes.
Read our guide on top WordPress eCommerce plugins to learn more about setting up online stores and check out the best WordPress hosting comparison guide to find a great hosting provider to setup your website.