5 Best Mailchimp Alternatives for 2022 – Compared
In the past, the question was usually, "Which email marketing service is best?" These days, however, many marketers and business owners are wondering:
"What's the best alternative to Mailchimp?"
For a while, Mailchimp's small-business-friendly offering and 100% free plan made it a formidable force amongst popular email marketing providers. With recent changes to its pricing structure and the business model itself, Mailchimp is growing out of favor.
Whether you're a current user looking for a comparable provider, or you're new to email marketing altogether, read on to learn how the following Mailchimp alternatives stack up:
Constant Contact
ConvertKit
GetResponse
AWeber
MailerLite
5 Best Mailchimp Alternatives for Your Business
For awhile there, it seemed as though Mailchimp had a really good thing going. With a strong focus on email marketing and a free plan that would allow small business owners to test the waters, it was one of the more attractive options.

However, the company recently announced some big changes.
One of the things that has users talking is its adoption of more marketing channels. Emails, social media ads, retargeting, and even postcards can be generated and sent through the platform. And while Mailchimp continues to have some of the cheaper rates in the industry (including its free plan), there are strict limitations that compromise the usability of the platform.
Rather than commit to an email service that's grown complicated to use and will cost much more in the long run, find a reliable email provider partner you can start with from the ground up.
Here's a basic breakdown of how the best Mailchimp alternatives compare:
| | | | | | | |
| --- | --- | --- | --- | --- | --- | --- |
| Provider | Mailchimp | AWeber | Constant Contact | ConvertKit | GetResponse | MailerLite |
| Price | $9.99/mo | $19.00/mo | $20.00/mo. | $29.00/mo. | $15.00/mo. | $10.00/mo |
| List Size | > 500 | > 500 | > 500 | > 1,000 | > 1,000 | > 1,000 |
| # of Sends | > 500,000 | Unlimited | Unlimited | Unlimited | Unlimited | Unlimited |
| Segmentation | > 3 audiences | Unlimited | Unlimited | Unlimited | Unlimited | Unlimited |
| Design | Page builder + templates + content studio (custom graphics) | Page builder + templates + stock images | Page builder + templates + stock photo library | Text editor + text-only and text-image template available | Visual email editor + mobile check + email templates + stock photos | Page builder + templates + photo editing |
| Automations | Single-step | Single- and multi-step | Single-step | Single- and multi-step | Single-step + sales funnels | Single- and multi-step |
| Analytics | Basic reporting | In-depth reporting | In-depth reporting | In-depth reporting | In-depth reporting | In-depth reporting |
| Support | 24/7 email and chat | 24/7 call, chat and email | 24/7 call and live chat | Email and live chat 5 days a week b/w 8 a.m. and 8 p.m. | 24/7 live chat and email | 24/7 email and live chat |
While pricing might seem steep for some of these alternatives, you're likely to get a much larger ROI in the long run. Why? It's mainly because Mailchimp's starter pricing doesn't include enough features for small business owners to get much out of their email marketing. Plus, pricing quickly escalates up from the base $9.99. So, don't let price be a determining factor here.
Instead, let's take a closer look at why these five Mailchimp alternatives are worthwhile investments:
Constant Contact is a good option for anyone who's nervous about adding another piece of software to their repertoire. It's an understandable concern these days, what with every segment of marketing having its own software that needs mastering. And the more advanced the marketing, the more difficult the platforms tend to be to use.
Constant Contact, on the other hand, is one of the more user-friendly platforms out there. And it doesn't need to trade results for simplicity to be that way. You can still run effective newsletter campaigns with the greatest of ease.
Constant Contact Highlights:
From the get go, Constant Contact helps its users master the essentials of email marketing with an easy-to-use dashboard and directions on how to get started: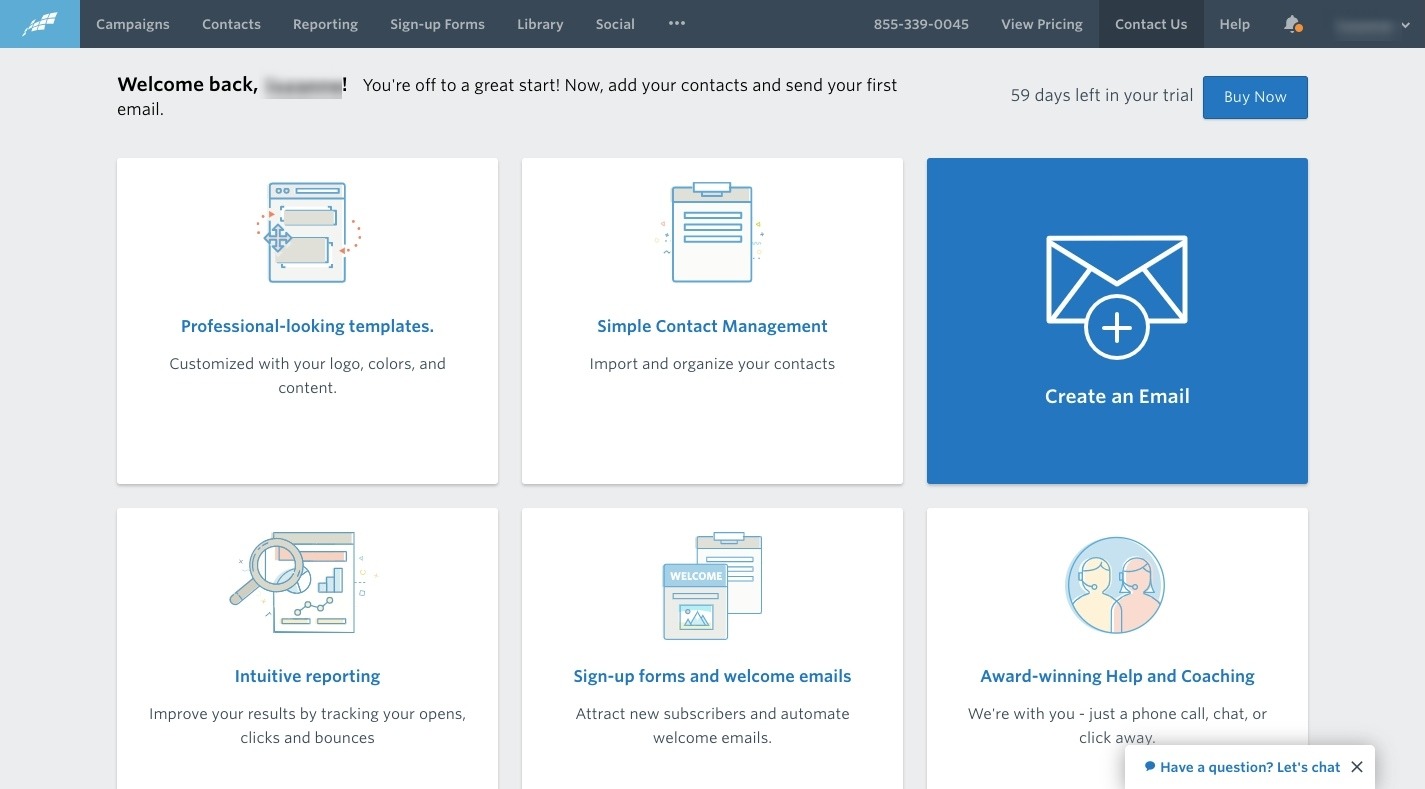 There's nothing difficult about building a new newsletter with Constant Contact's drag-and-drop builder and visual editor: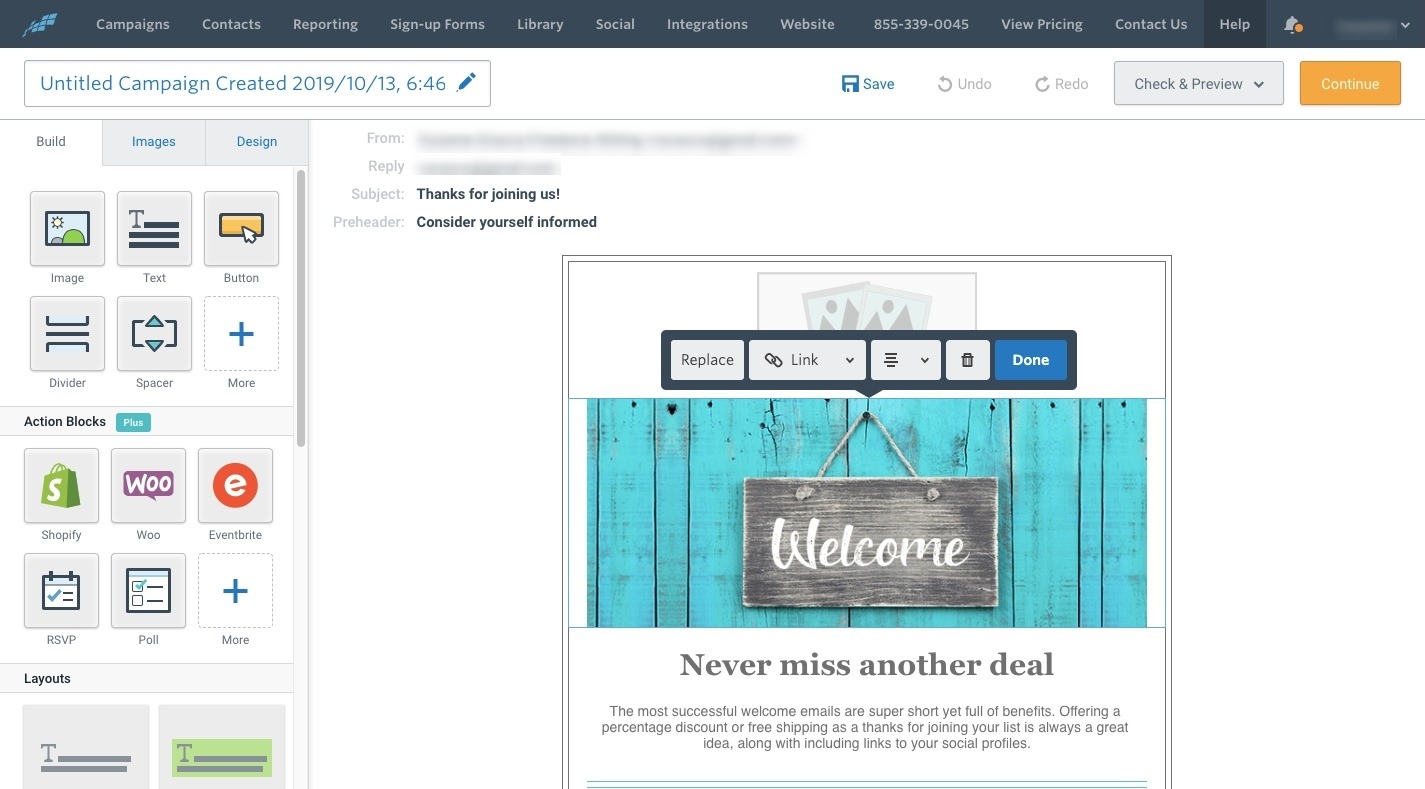 List segmentation plays a big part in how well you communicate with your leads and customers. Constant Contact doesn't set strict limitations on how you do that: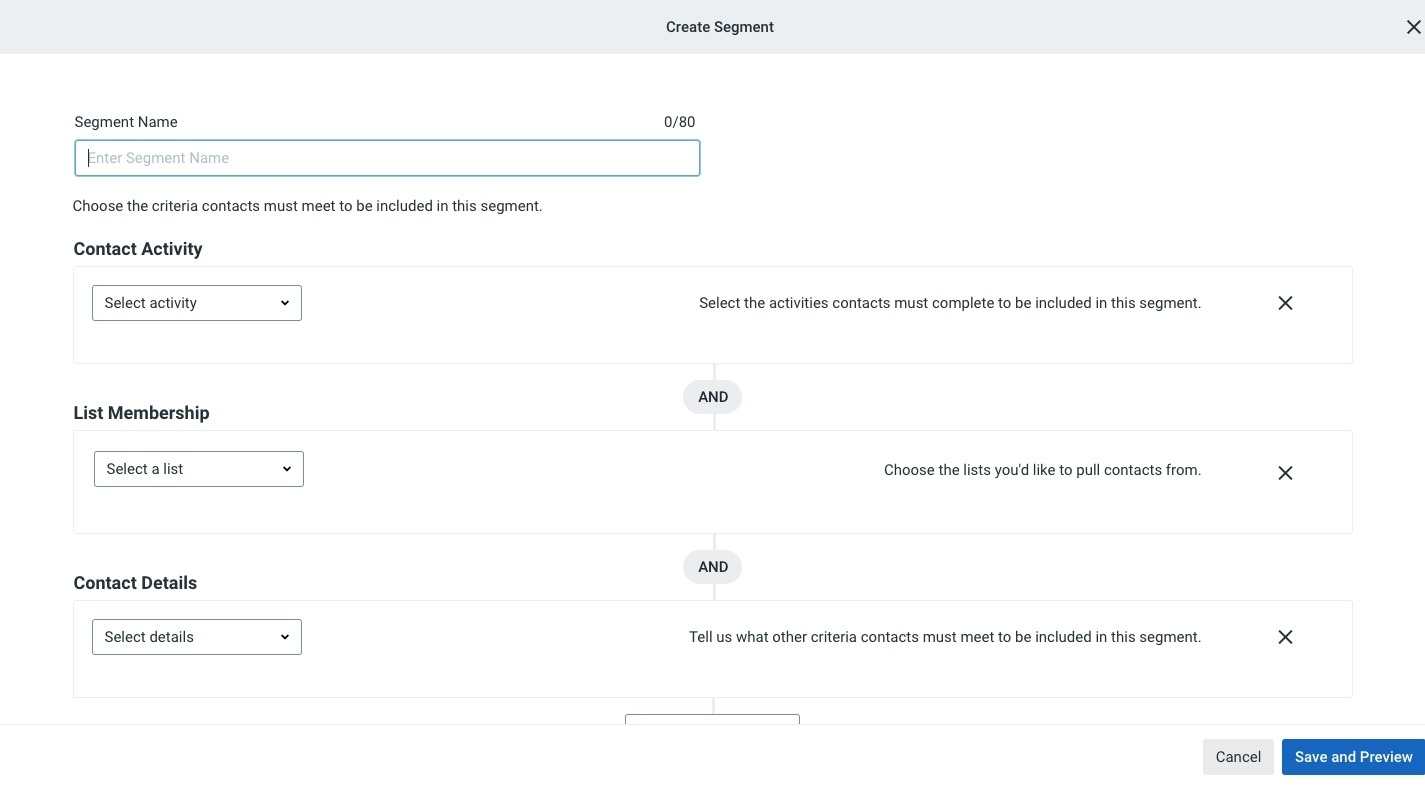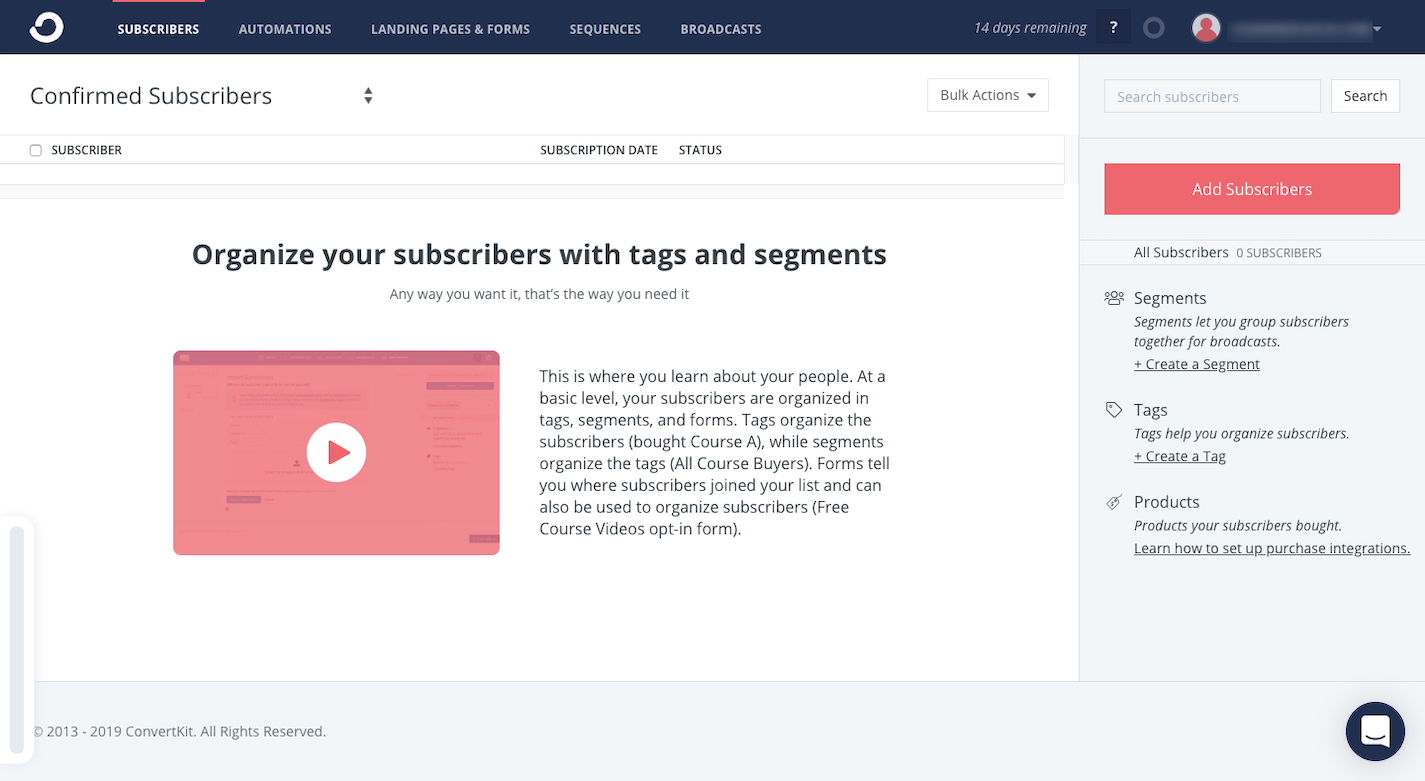 Unlike most email marketing software, ConvertKit is specifically for "creators". So, if you build websites, write articles, teach online courses, sell photos or illustrators, and so on, this platform was built for your needs.
That said, the name of the tool as well as its price tag should clue you into the fact that this is no ordinary newsletter software. In fact, you probably shouldn't use this if all you want to do is send weekly or monthly newsletters. This tool helps content creators build sales funnels and sequences. In doing so, you can focus on doing the work that makes you money while automating the follow-up that turns leads into customers.
ConvertKit Highlights:
The ConvertKit builder is, by far, the easiest one to use on this list and that's because it's basically a text editor. Because sales emails are generally text-based, there's not much you need to do in terms of "designing" your communications, which is why this builder is light on that functionality: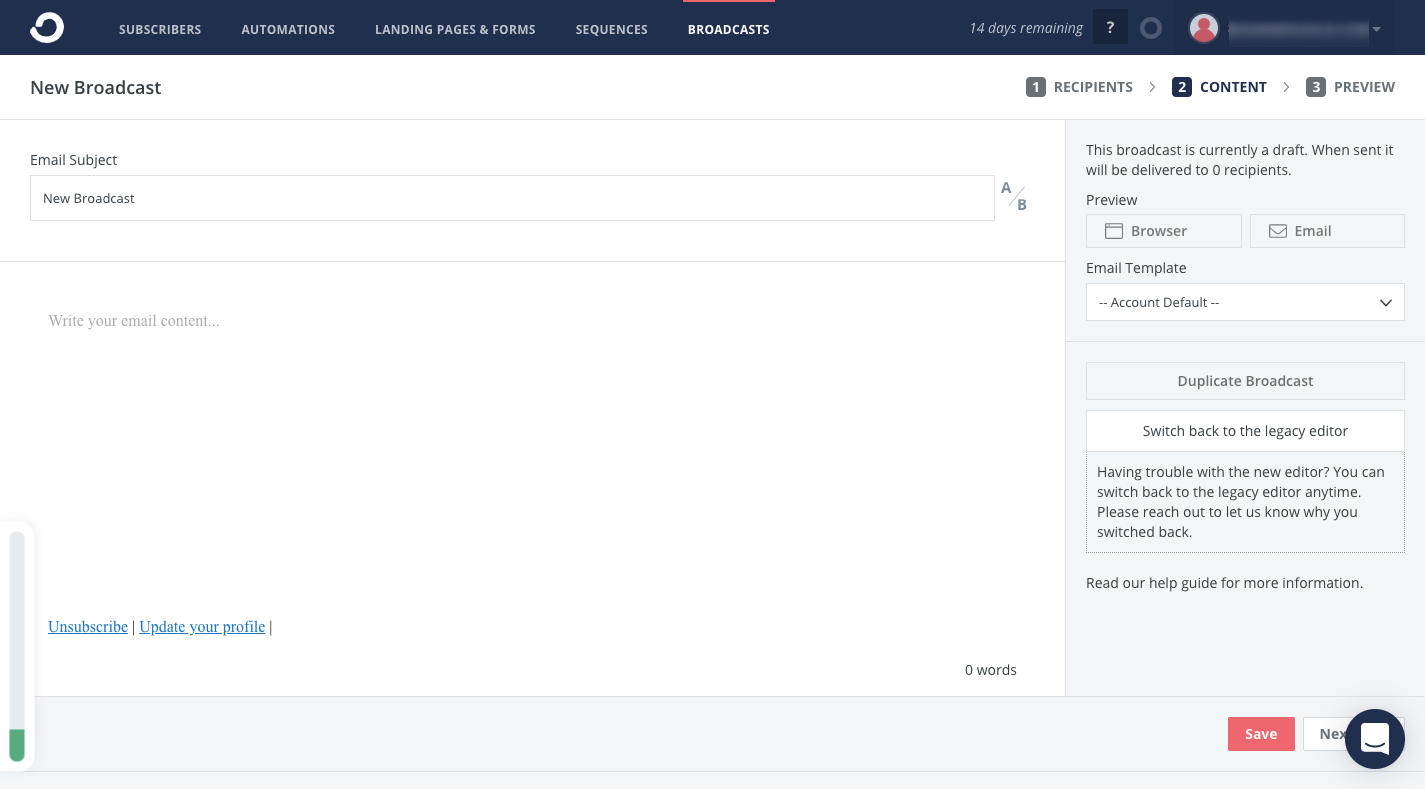 ConvertKit comes with templates for everything: contact forms, landing pages, broadcast (individual) emails or newsletters, as well as sales funnels: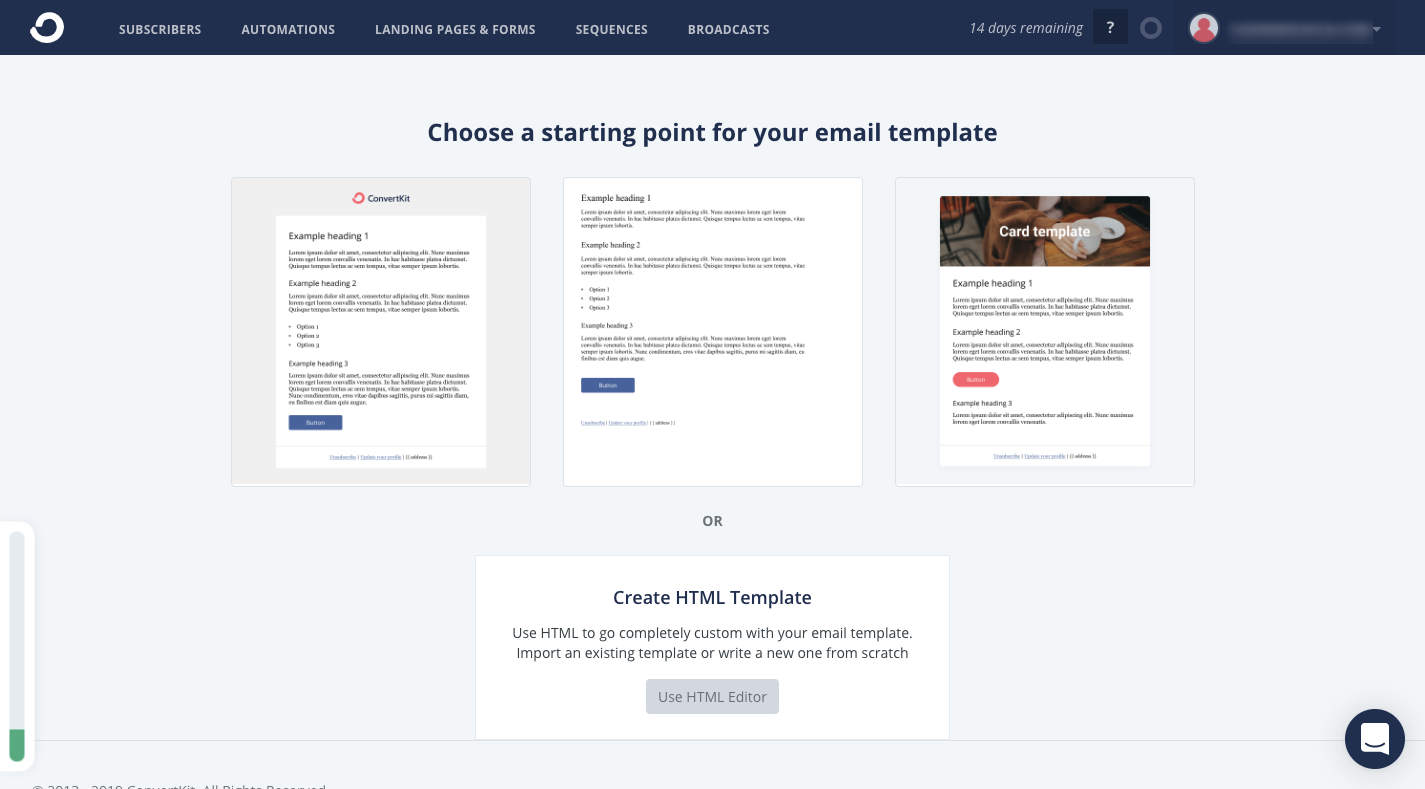 Because lead generation and follow-up is the primary focus of this platform, ConvertKit does a lot to simplify these activities (since they can get complicated if you don't know what you're doing). So, if you've built a course, webinar, newsletter, new product, or something else you're planning to use to get in front of leads and turn them into paying customers, use the funnel builder and automation tool: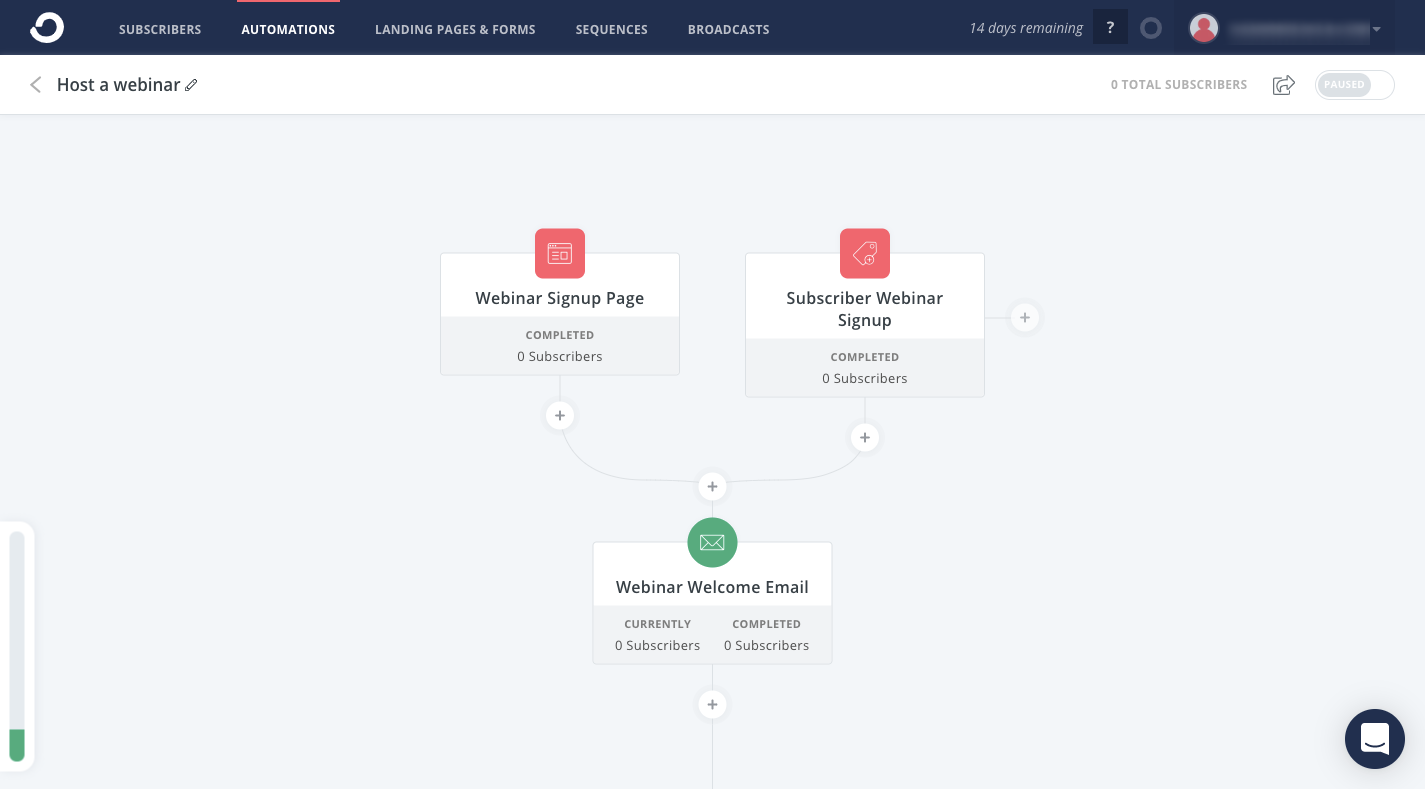 GetResponse is actually an advanced marketing automation platform. That said, the Basic plan (which you can use up to 100,000 subscribers) is a great choice if you want to create some impressive email marketing campaigns and steadily scale your audience in the process.
One of the things that makes GetResponse worth investing in is that it makes complex marketing tasks much easier to do. So, if you're worried about screwing up something like A/B testing or running a Black Friday campaign, you don't have to worry about that with this platform.
GetResponse Highlights:
The really nice thing about this builder is that as you create your newsletter on the left, you can watch how your design choices on desktop affect it on mobile: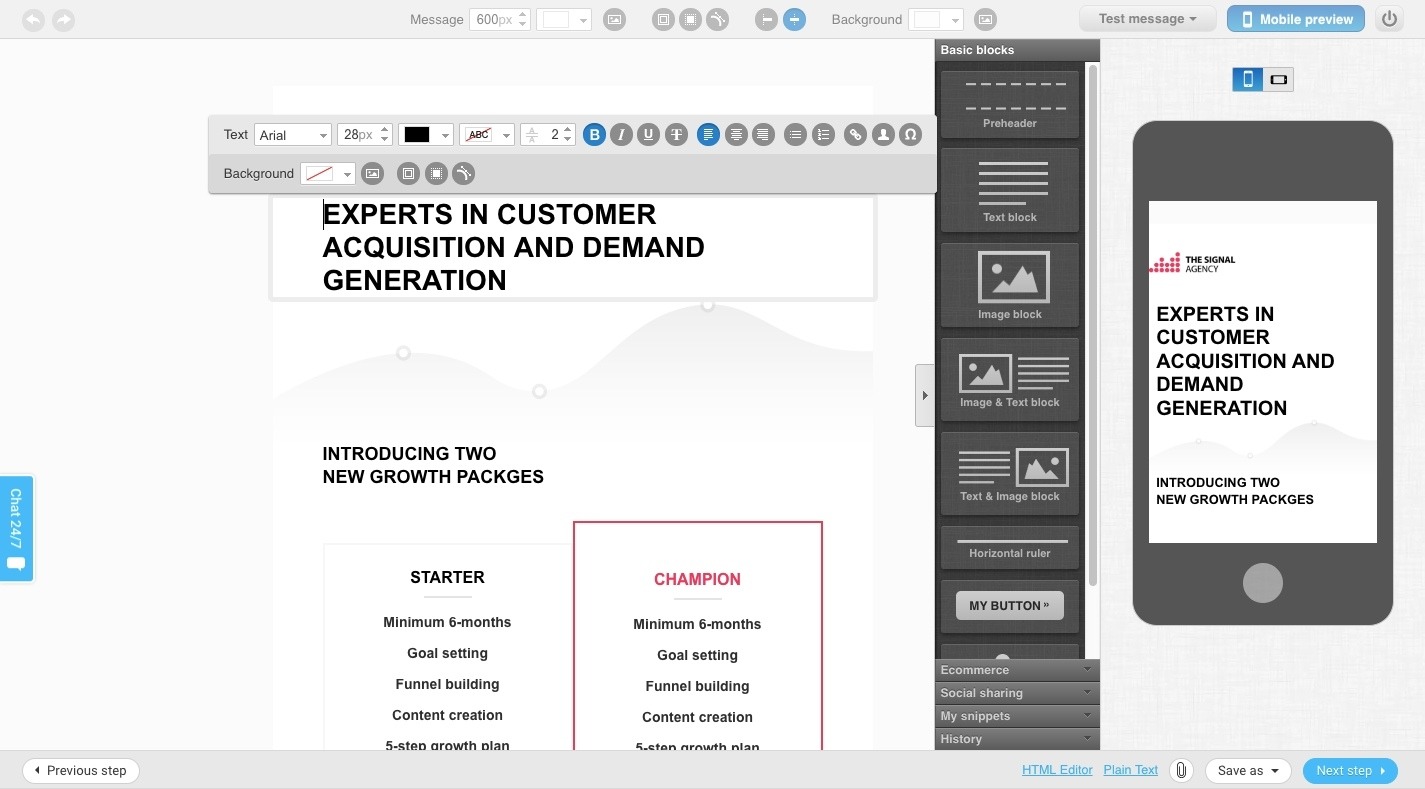 GetResponse goes beyond basic list management, enabling you to segment your lists, perform list hygiene, and add custom fields to your subscribers' profiles: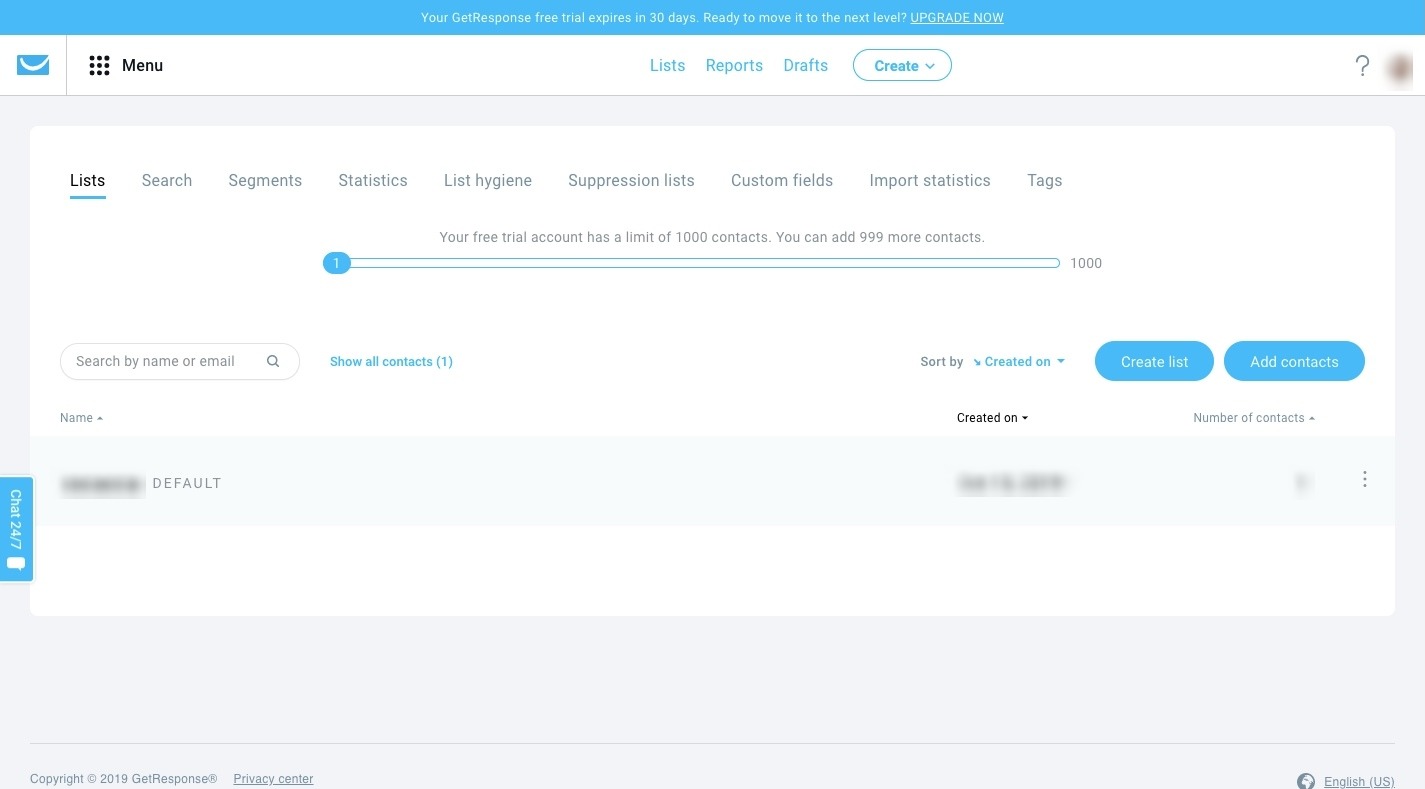 You get to leverage more than just newsletter templates. GetResponse users get access to multi-step email campaign templates, too: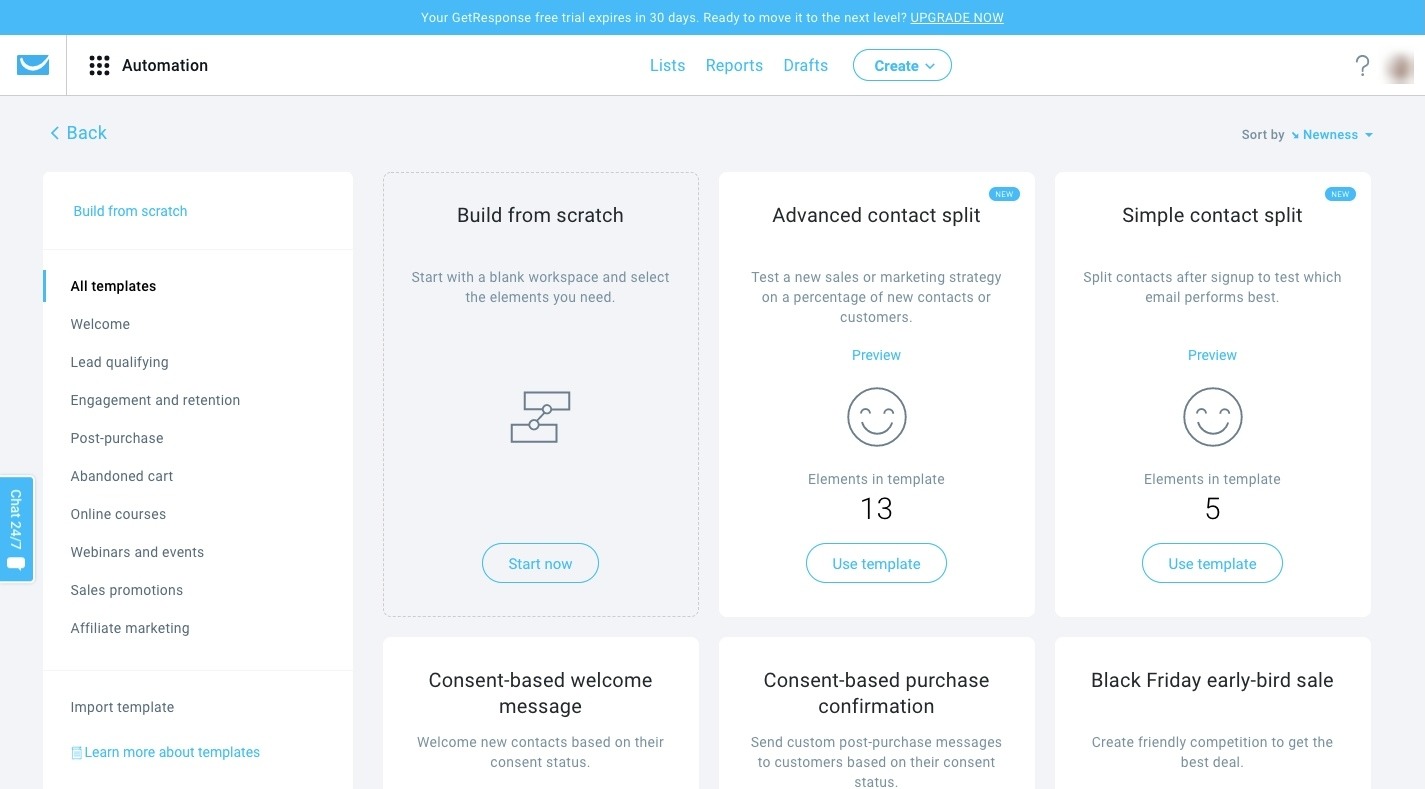 AWeber is a rare find when it comes to email marketing providers as it's strictly focused on email. That means you can do a lot more with AWeber than you can do with something like Mailchimp out of the box: list segmentation, split testing, automated multi-step campaigns, and so on.
What's more, users get access to every single feature regardless of which plan they're on. Users pay more only as their subscriber list grows — which is how it should work.
AWeber Highlights:
List management is super easy, whether you want to view all subscribers to date, import new ones from a .csv, or bulk-remove contacts: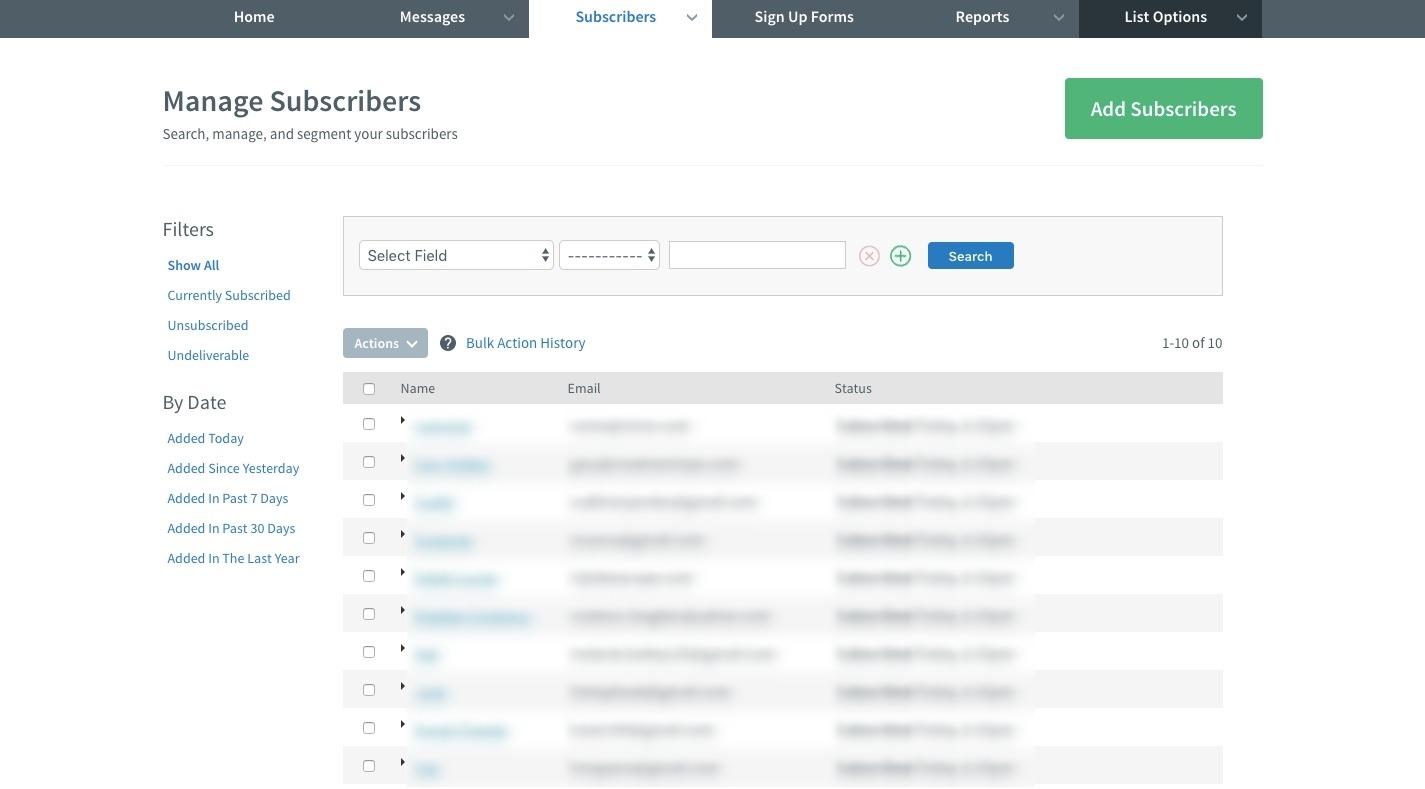 Its intuitive drag-and-drop builder and professional-looking templates make it just as easy to create your first newsletter as your tenth: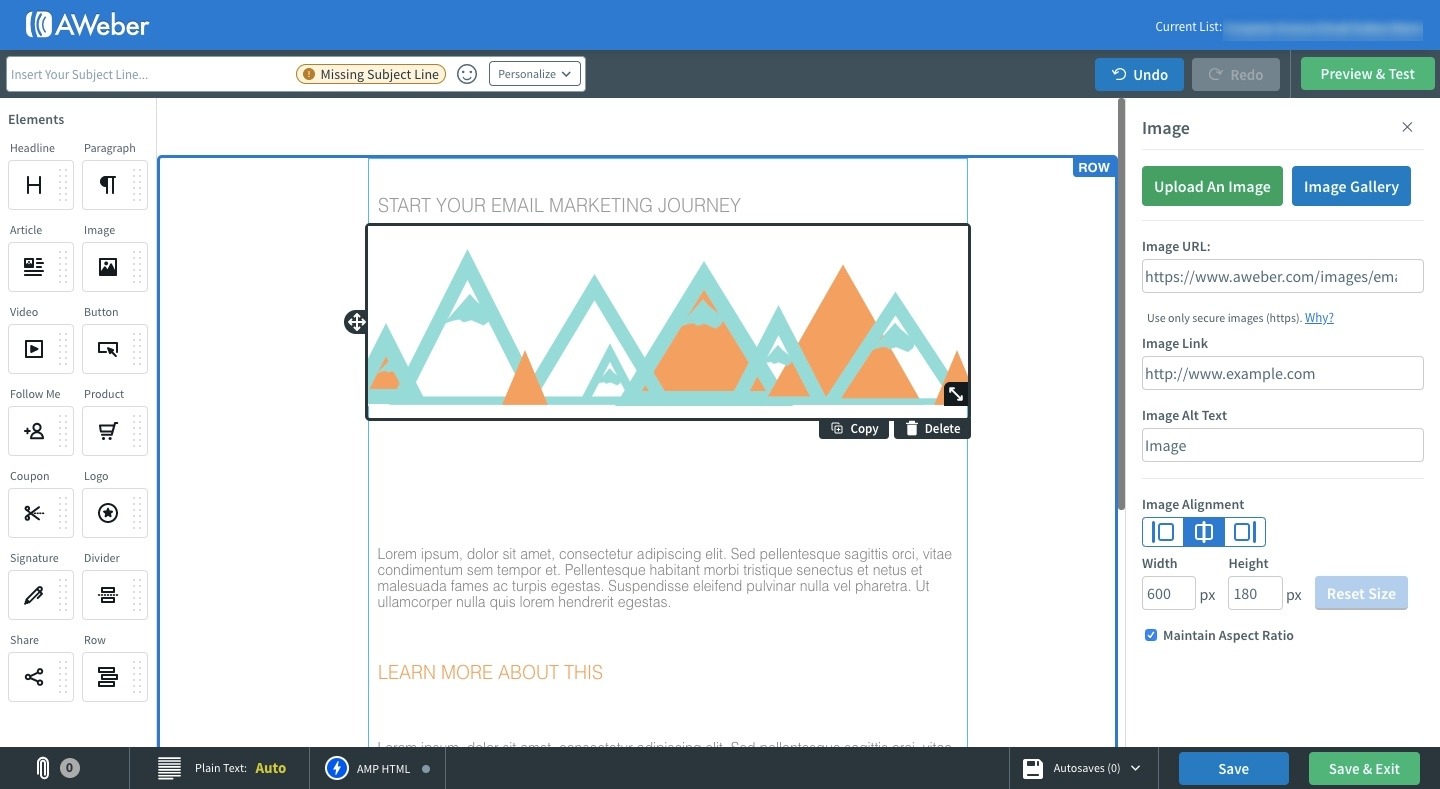 You can learn a lot more about your list of subscribers, where they came from, as well as how your newsletters are performing with AWeber reports: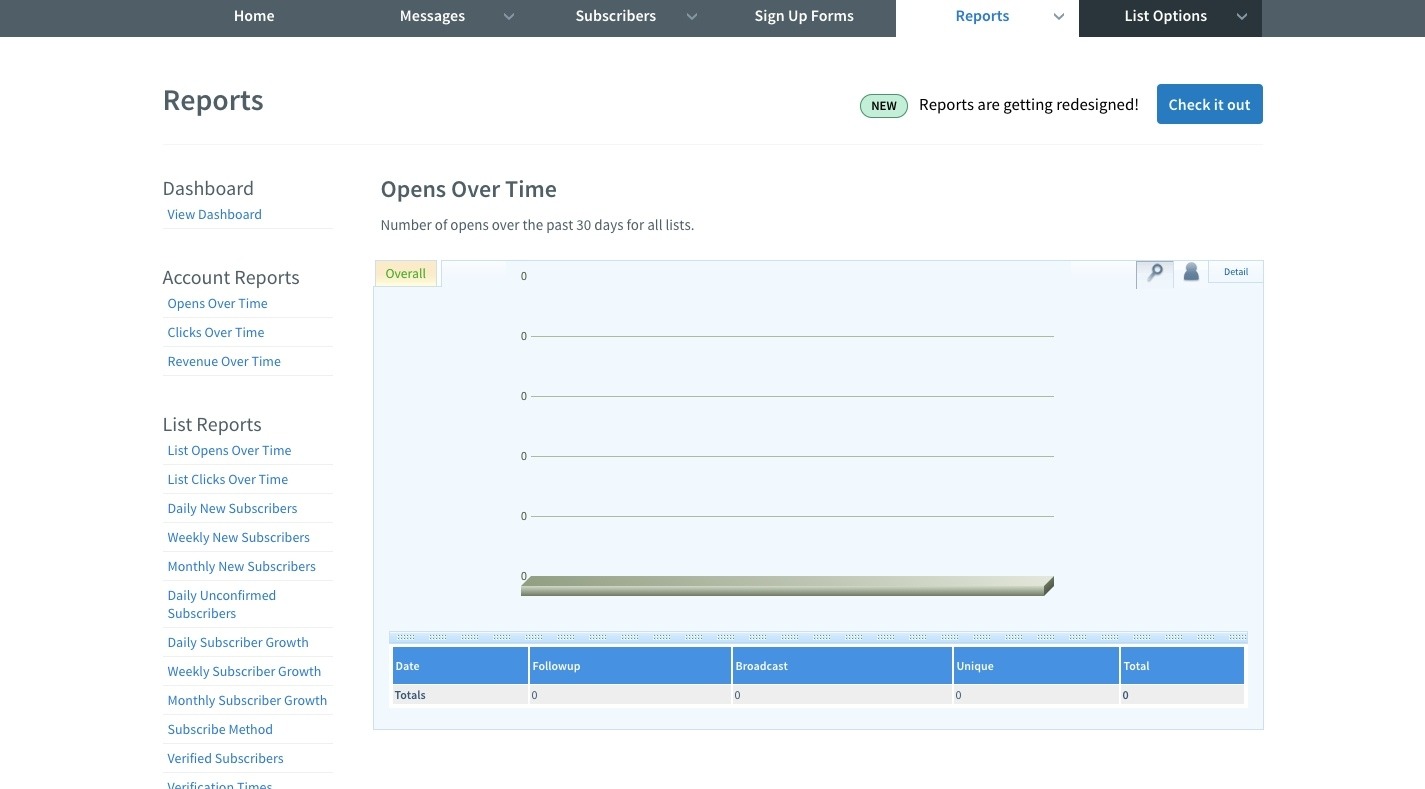 Similar to AWeber, MailerLite gives premium users access to all of its features regardless of which plan they're on. The only exception to that is its free plan.
So, for those of you who are new to email marketing and nervous that Mailchimp is the only platform willing to offer a true free plan to users, think again. The nice thing about this one is that it doesn't force you to grow accustomed to a platform you won't want to scale into. MailerLite is all about helping its users focus on strengthening their email strategies.
MailerLite Highlights:
There's nothing complicated about managing your subscribers with this simple dashboard for adding, editing, and cleaning out inactive followers: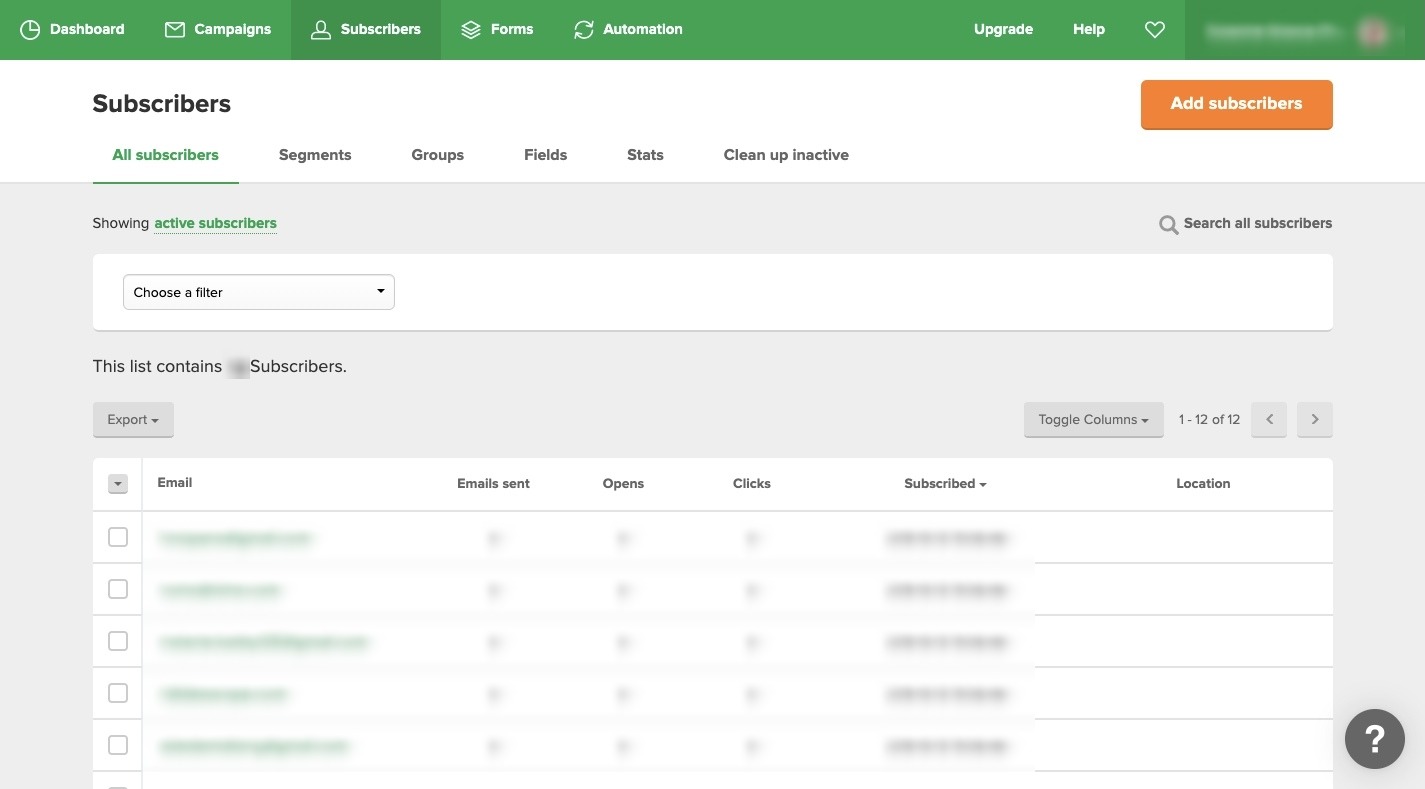 This super modern page builder will make customizing templates or building your own complex layouts a breeze: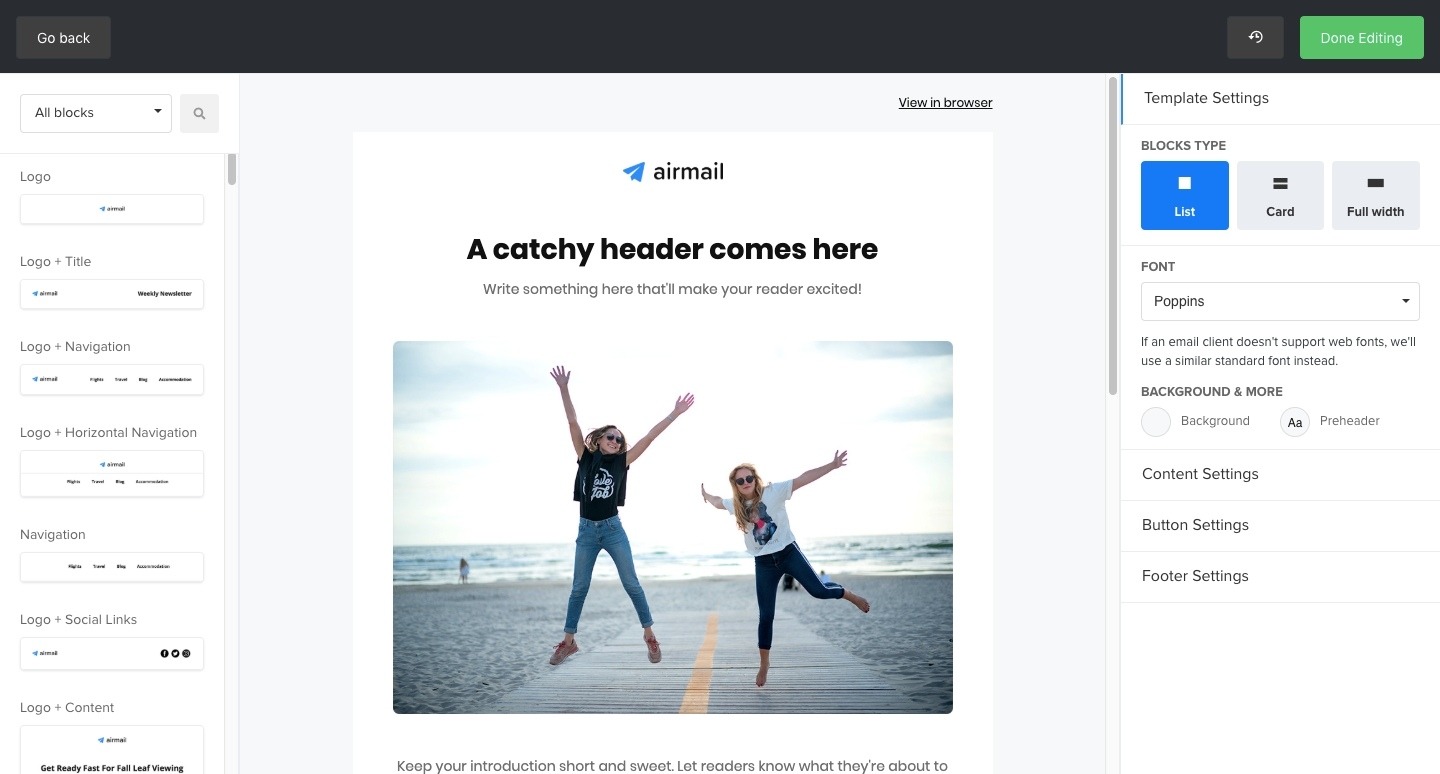 Rather than leave you on your own to figure out how to automate email campaigns, MailerLite makes it easy to create workflows from your website to email: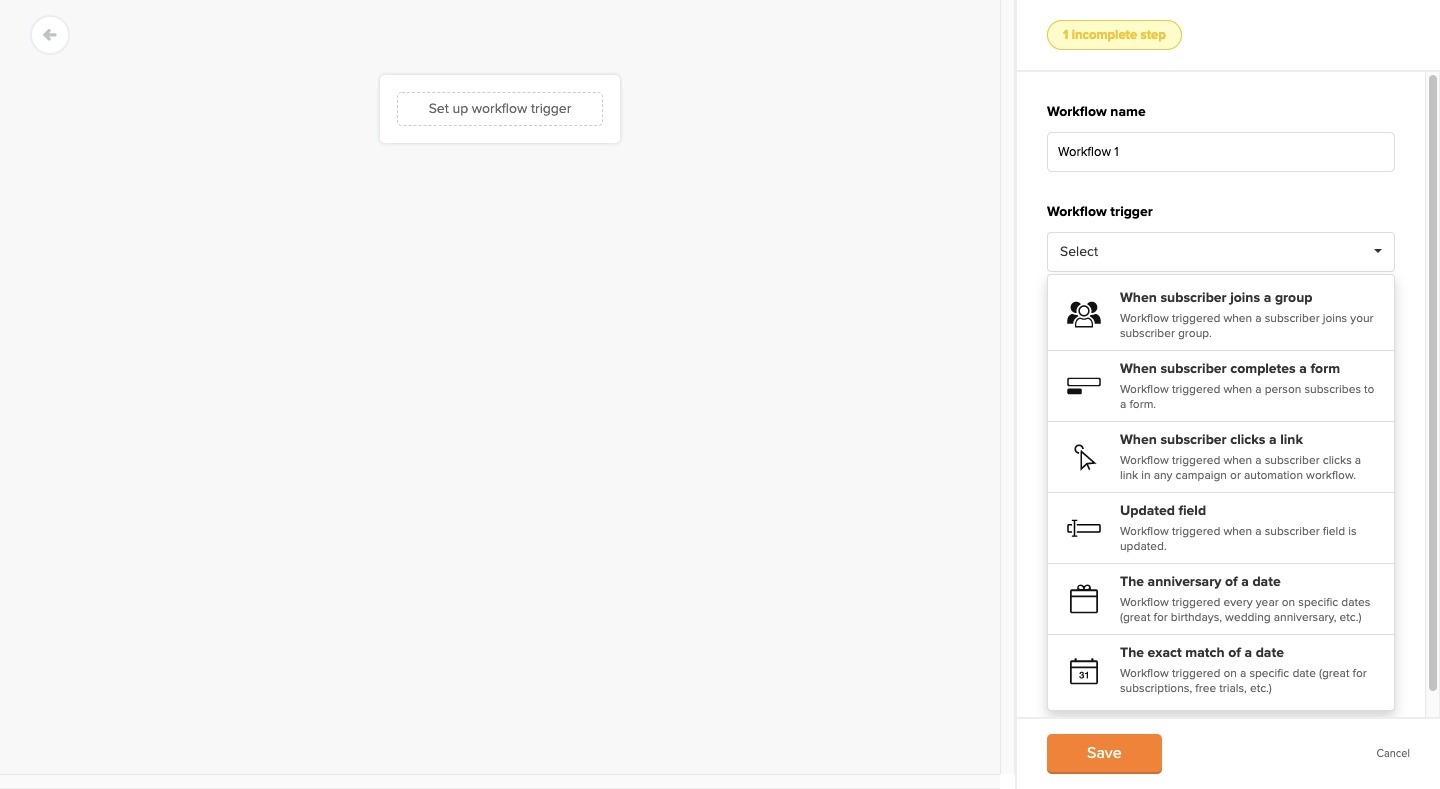 What Will You Manage Your Email Marketing With?
Email marketing is no easy feat, which is why you have to be especially careful with choosing the platform you use to manage it. While Mailchimp may have been one of the more popular choices in recent years, it's moving into a market that many of its customers aren't ready for or want.
Which leaves us with the question:
"Which email marketing service will take its place?"
Here's how the MailChimp alternatives stack up:
Constant Contact is best for anyone who's not that tech- or marketing-savvy, but still wants to leverage this marketing channel and connect with more leads and customers. Constant Contact simplifies it all for you.
AWeber is a great choice if you don't want to be messing around with running Facebook ads or having to scale into email features you need today. AWeber lets you unlock all of its email marketing power on Day 1.
ConvertKit is a good choice for designers, writers, coaches, teachers, and anyone else who makes a living "creating" stuff and doesn't have as much time to follow up with and foster leads. This tool makes the setup and automation of these follow-up sales communications a breeze.
GetResponse is a good option if you've already begun email marketing and need a platform that's going to help you quickly and effectively scale your efforts. If you're a current MailChimp user who's had success, but are nervous about scaling up with it, this is for you.
MailerLite is what you should choose if you're new to email marketing and aren't sure if it's right for you. The free plan lets you test the waters without getting stuck in a platform you can't use (like MailChimp) or having to make a quick commitment (as 30-day trials tend to do).
If you're looking for something affordable that will empower you to grow your audience and more effectively communicate with them, then you're probably going to need something other than MailChimp. Any of the four providers above will give you the strong push you need to make email a profitable marketing channel for business.