15 Useful Sketch App Resources & Freebies For Designers
If you're thinking about getting started with the Sketch app or finally making the shift from Adobe Illustrator to Sketch, we have a few amazing resources to help ease your transition.
Sketch app is widely known as a great alternative to Adobe Illustrator and Photoshop. However, what most designers don't know is that the app is also a great tool you can use for prototyping and designing user interfaces.
Many designers and brands, including Google, Facebook, Apple, and NASA use Sketch for designing gorgeous mobile UIs and build websites with better user experience. Adobe recently came up with their own version of a UI designer called Adobe XD, but it doesn't quite come close to the brilliance and the versatility of the Sketch app.
In this post, we're covering some of the most useful tools, UI kits, and other resources you can use to make the most of Sketch app and craft designs like a pro. Go ahead and start downloading.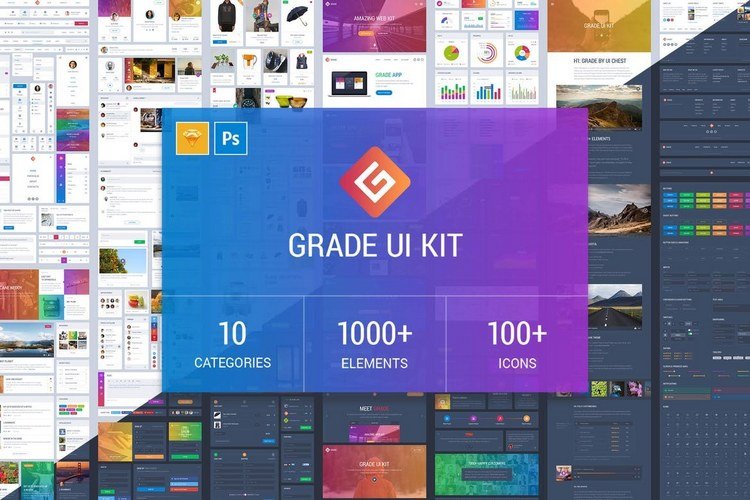 Grade is a massive bundle of UI elements you can use to design various types of user interfaces and layouts with Sketch. The pack comes with over 1000 unique UI elements in 10 different categories, including dashboards, navigation, eCommerce, modal windows, and more.
Each element in the pack is also fully customizable. You can change the colors, fonts, and sizes to your preference. It also includes all the elements in PSD versions to be used in Photoshop as well. You can download all of it and more when you subscribe to Envato Elements.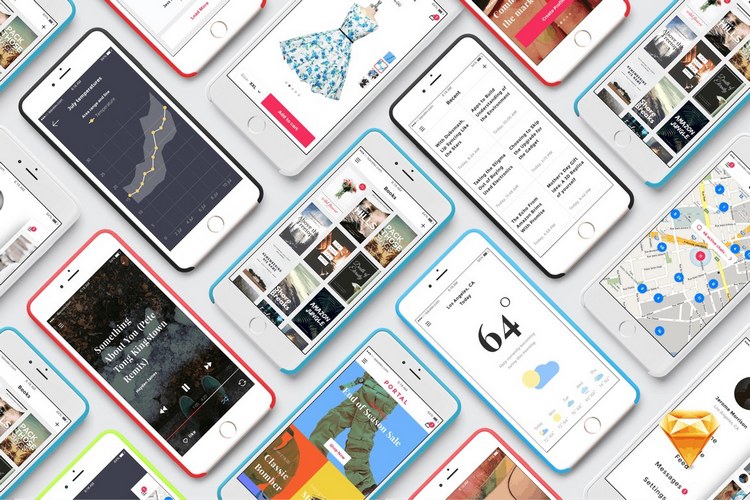 This is another big bundle full of Sketch goodies. It includes more than 200 iOS screens in 8 different content categories, including social media, eCommerce, blogs, navigation, and much more.
If you're in the process of developing or prototyping a mobile app or a mobile-first website, you can use the screens in this bundle to design effective mobile app layouts using Sketch.
This bundle is also included in the Envato Elements subscription.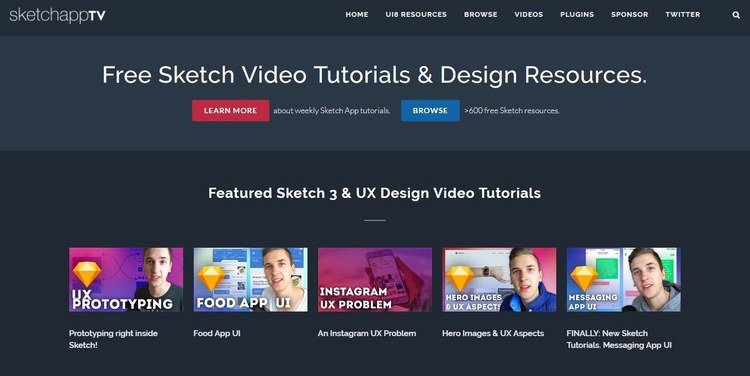 SketchappTV is a great resource for both beginners and advanced users of Sketch. This site includes tons of valuable resources, freebies, video tutorials, and more related to Sketch.
In addition to a series of valuable Sketch tutorial videos, you'll also find useful Sketch UI kits for Android and iOS, free icons, device mockups, dashboard kits, and more Sketch elements, which you can download for free. The platform includes more than 600 freebies and lots of premium items as well.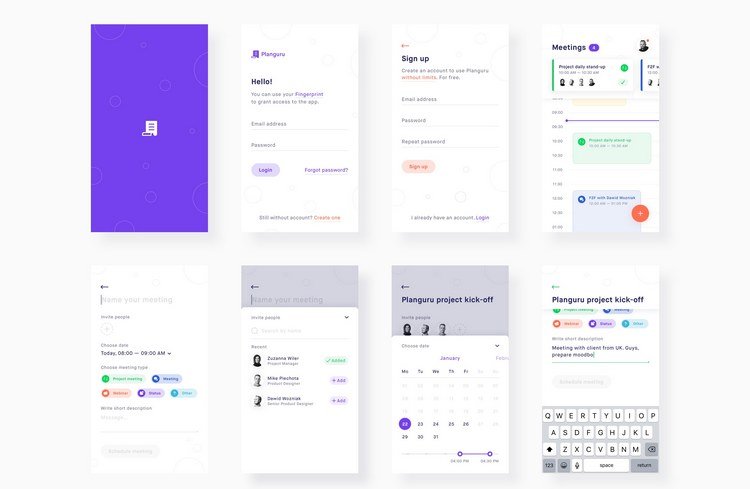 This gorgeous mobile UI kit for Sketch comes to you for free of charge. You can use it to find inspiration for a mobile app or a web app or even design a beautiful layout using the same template in Sketch.
The UI kit comes complete with all the necessary screens for building a mobile app, including the signup page, profile pages, dashboard designs, a calendar for scheduling, and much more.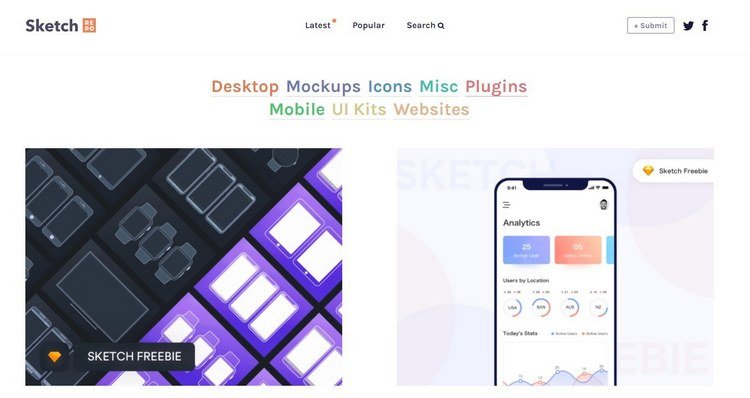 Sketch Repo is a site that acts as a portal for all-things Sketch. This site features a massive collection of high-quality freebies related to the Sketch app. It includes UI kits for both desktop and mobile layouts, device mockups, icon packs, Sketch plugins, and a lot more.
You can explore this site to easily find any mobile screen, icons, wireframing kits, character sets, app UIs, and much more using the search function. And you can download them all for free.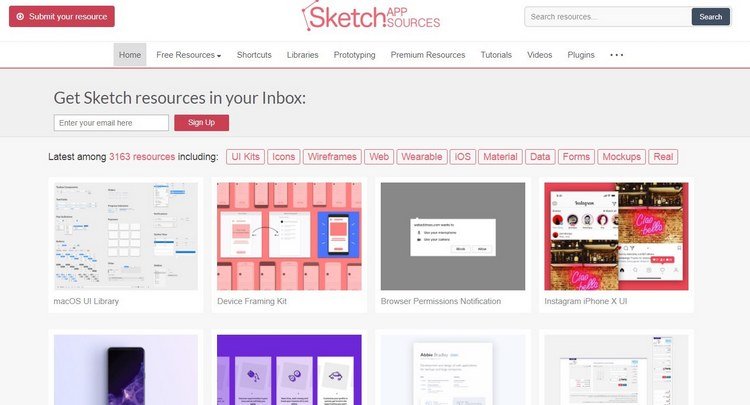 Sketch App Sources is another resources website that features a large collection of free and premium user-uploaded Sketch resources. The site includes over 3000 Sketch elements, including wearable designs, iOS screens, UI kits, wireframe kits, and much more.
The site also has a blog that shares useful tutorials on advanced Sketch tips and tricks along with a collection of video guides and tutorials as well. If you're a fan of plugins, Sketch App Sources also has a handpicked collection of Sketch plugins as well.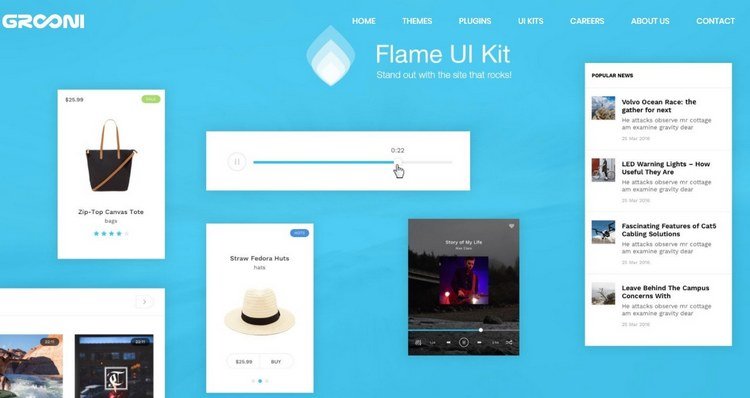 Flame is a beautifully designed Sketch UI kit made specifically for web designers. This kit aims to help you design professional and user-friendly web interfaces with its pre-designed collection of UI elements.
The UI kit includes every little detail you need to craft the perfect website, whether for a landing page, an online store, or an agency website. It comes with form designs, buttons, headers, footers, product pages, portfolios, and much more, making a total of over 80 unique elements.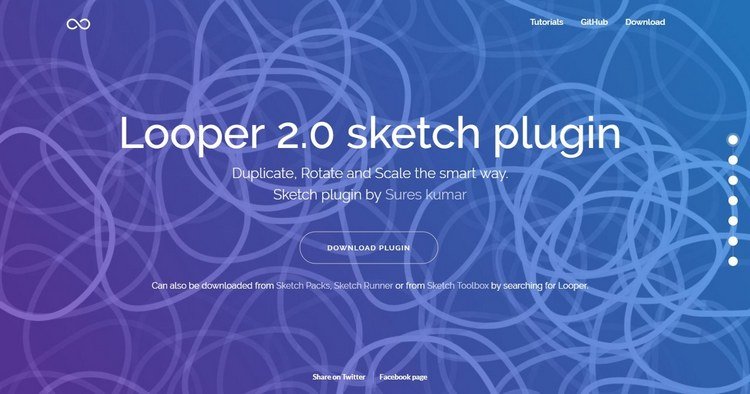 Looper is an intelligent and free Sketch plugin you can use to design unique and stunning patterns and illustrations. The plugin helps you to easily duplicate, rotate, and scale your drawings and illustrations on Sketch.
Using Looper, you'll be able to create unique patterns for your app designs, website backgrounds, and more. It also makes things easier for you to scale layers or groups by percentage or pixels. You can also create a beautiful fading effect when duplicating layers as well.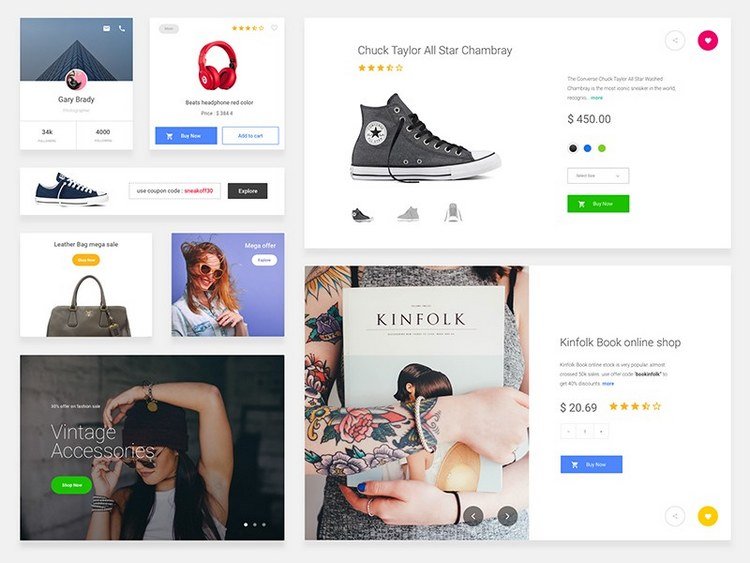 UXD (user experience design) plays an important role when designing online stores and eCommerce websites. It's crucial that you design each button, image placement, and each field in the product pages to help the buyers make decisions more efficiently.
This is a Sketch-based UI kit designed to help you achieve that goal. This kit is designed just for building eCommerce apps and websites. It comes with a collection of UI elements designed by a professional to help you create layouts with effective user interactions.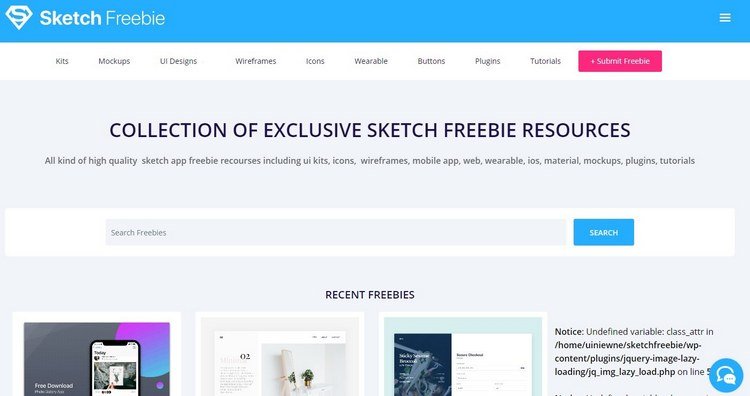 Sketch Freebie is a website dedicated to an exclusive collection of Sketch related free downloads. You won't be able to find the items featured on this website anywhere else.
The site includes a massive collection of UI kits, illustrations, device mockups, gradients, landing page templates, wireframes, and more, neatly categorized in the website for easy exploring. In addition, there's a collection of plugins for extending the functions of Sketch and tutorials for learning new tricks as well.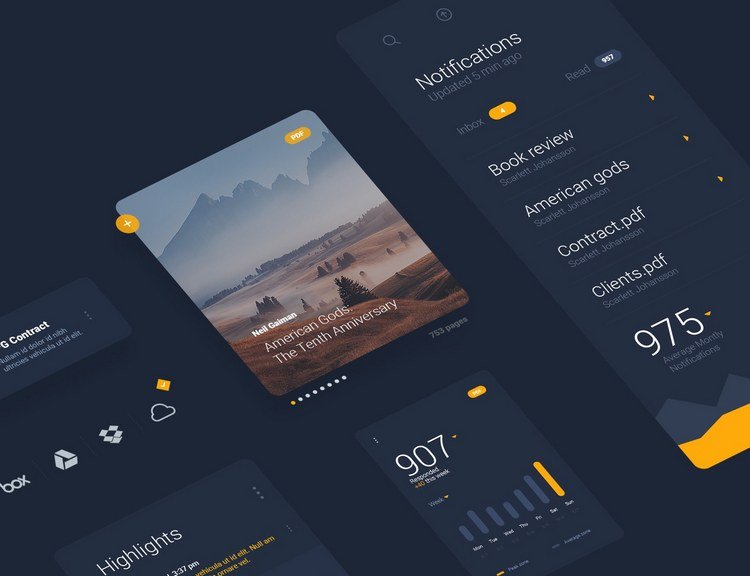 Liquid is another gorgeous Sketch UI kit crafted by a professional design agency and released free of charge for everyone to use. It comes in both Sketch and Photoshop versions so that you can edit and customize them using your favorite app.
This UI kit mainly focuses on mobile screens and layouts, giving you access to a number of stylish UI elements and showing you how to create the perfect app or website user experience.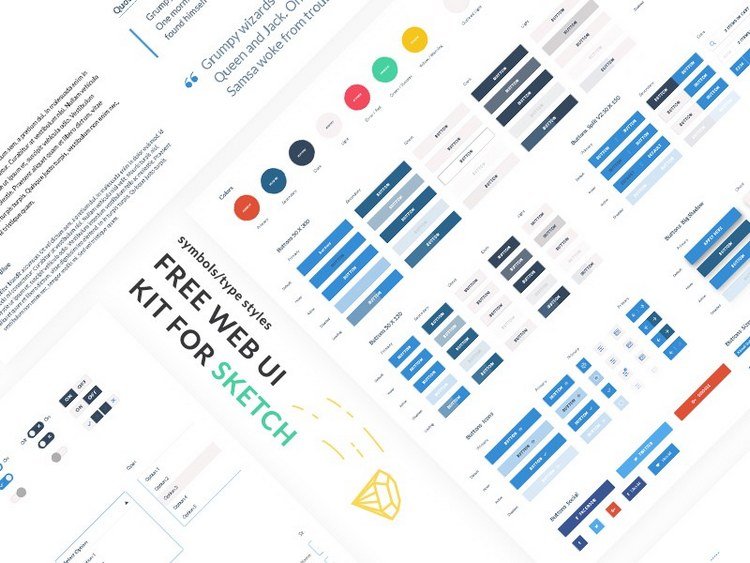 This free Sketch UI kit is best for designing websites, web app layouts, and interfaces. The Sketch file includes lots of useful UI elements, including various button designs in different sizes, icons, content boxes, and more.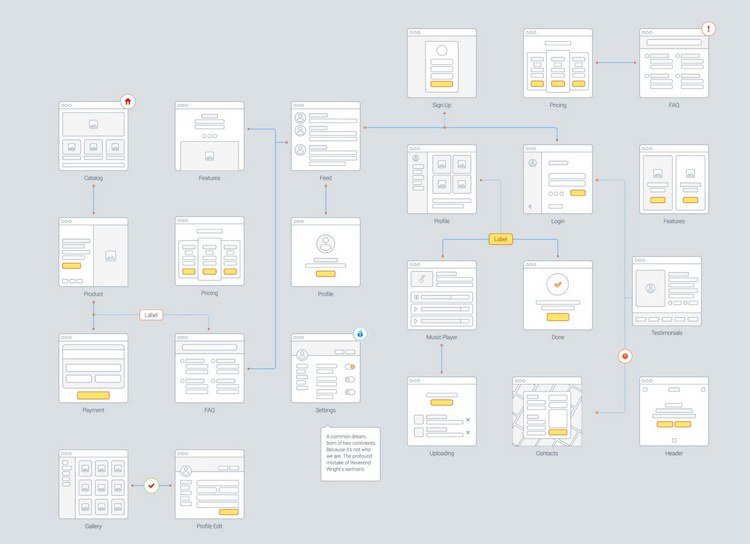 If you're new to web design and wireframing, then this prototyping kit will come in handy. This Sketch wireframe prototyping kit acts as an example system you can use to craft effective navigational systems that allow visitors to easily navigate your website and mobile app designs.
The light version of this prototyping kit is free to download. You can also download it's complete and premium version if you want access to more elements.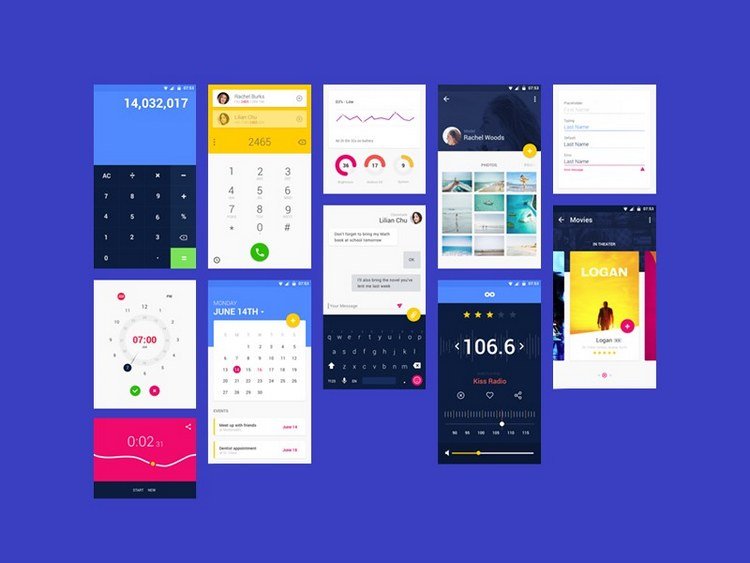 This is a beautiful Sketch UI kit you can use to find inspiration when designing various types of mobile apps, including calculators, dial pads, alarm clocks, calendars, radio players, and more.
Each mobile screen included in this UI kit is designed using the material design colors and layouts. If you're a fan of Material design UIs, you can learn a lot from the elements and the designs used in the UI kit.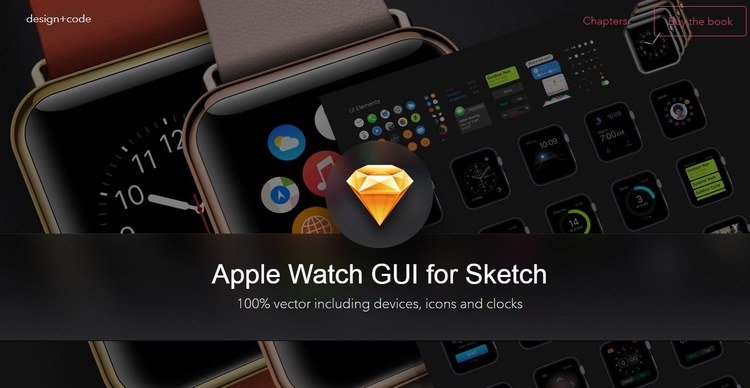 Working on a wearable app design for Apple Watch? Then use this Sketch GUI kit to get a headstart in your design workflow. The kit includes all the elements you need to design a beautiful wearable app or a user interface for Apple Watch.
You can use it as a resource to study the elements, such as the buttons and layouts, used in Apple Watch apps to incorporate them into your own designs. You can download the Sketch file free of charge.
Want More?
If you're new to Sketch, you can subscribe to Learn Sketch, Sketch Together, and Maex YouTube channels for detailed video guides on prototyping, UI design, applying effects, and much more to take your Sketch experience to the next level.
In addition, keep practicing to master your craft. And, hopefully, we'll be able to include one of your own Sketch designs as a resource in a future roundup.