25 Examples of Unique Sites Using Squarespace
Squarespace is by far one of the newest website building platforms out there, but that doesn't mean the company hasn't made waves when it comes to helping out customers who would like to launch online stores, blogs and business websites.
Overall, Squarespace has made its name by providing some of the most beautiful templates on the market. They're really that good. Each of the themes come with essentials like social media, blogging, sliders, and more. You can upgrade to run a complete online store, and did we mention the designs are incredible?
As a media-focused website design platform, it's no wonder that thousands of companies have turned to Squarespace for their website building needs. From schools to online magazines, and tech companies to food bloggers, Squarespace has just about everything you could want. The best part is that the interface, both front and back, is the sleekest out there.
Therefore, we wanted to take a moment to look at some of the best examples of unique sites using Squarespace. Feel free to bookmark these for inspiration, and come back to these when you come across a feature that you're not sure works with Squarespace. It just might surprise you with how much functionality is included.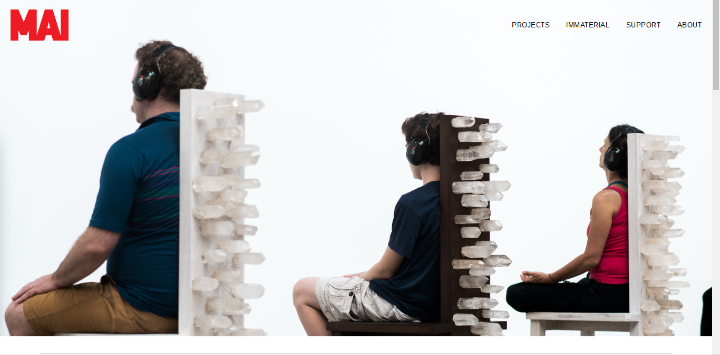 Template: Bedford family
Starting out the list we have the Marina Abramovic Institute website, which displays a hard focus on media. The large slider takes up the majority of the home screen, while a second slider is just below that for showing off projects. Video, social media buttons and blog posts are all shown on the homepage, and they even have a simple Donation button on one of the pages.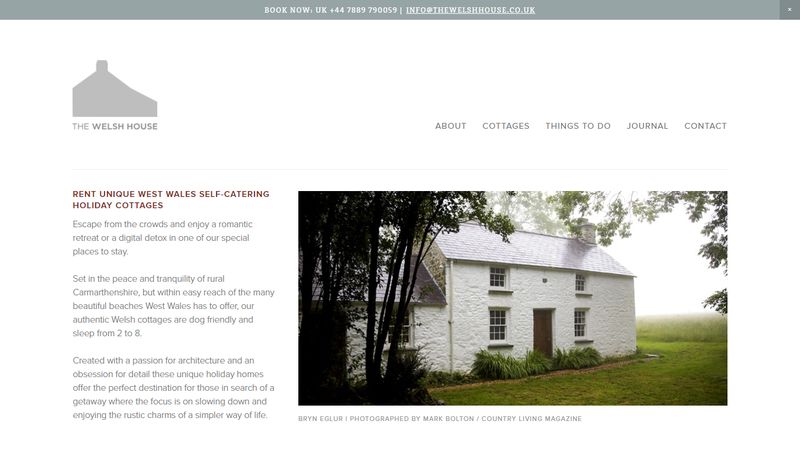 Template: Avenue
The Welsh House is a travel website with a minimalistic design and a focus on typography and subtle aesthetics. Photos of different accommodations are arranged into a neat, user-friendly image grid. Each item in the grid links to an individual product page with a discrete slider that displays different images of the same location.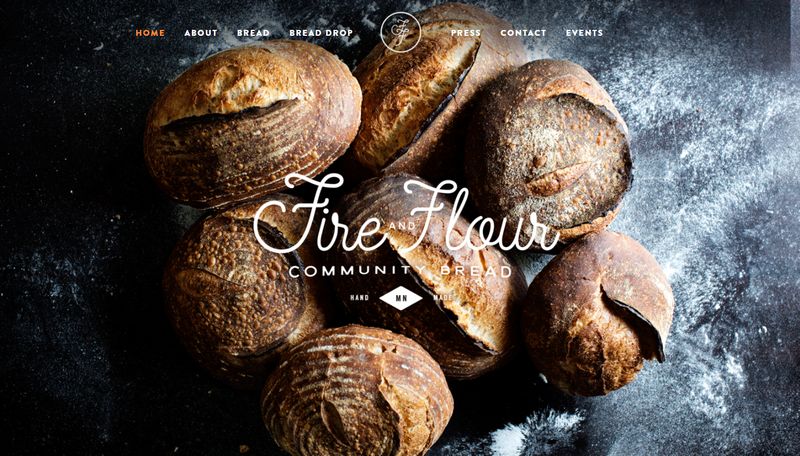 Template: Pacific family
Fire & Flour makes use of Squarespace to present their hand-made community bread brand to the web audience in a visually appealing way. They have a one-page website but it contains every piece of information a visitor may want to know. The black background with the white fonts and the high-quality product images make the site elegant and sophisticated.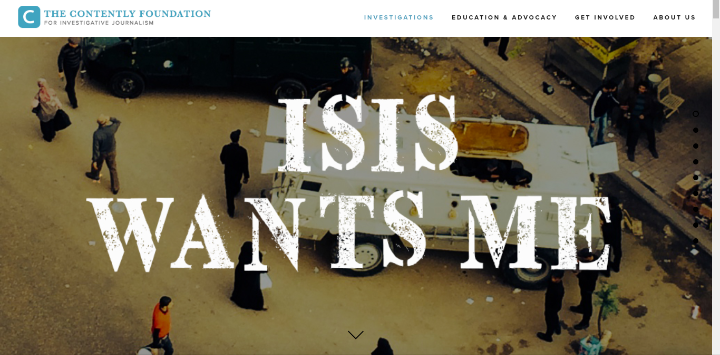 Template: Brine family
Contently has a stunning online magazine, similar to that of Vice. Some parallax effects are included for grabbing attention, while when you scroll down to see more content it switches between imagery and content. So if you wanted to start reading an article directly from the homepage, that would be completely possible.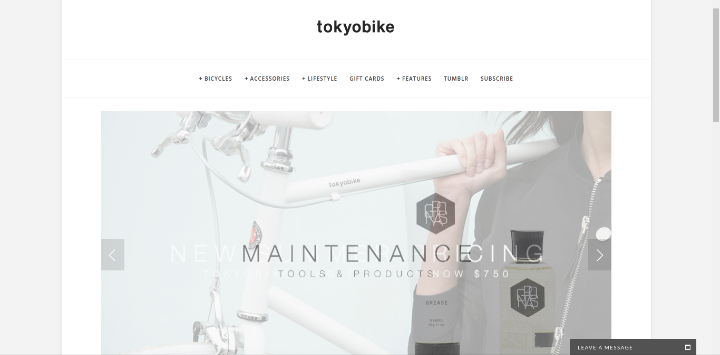 Template: Adirondack
The Tokyobike New York brand sells items made for bikes. For example, you can go to the website and find bike locks if you're worried about your bike getting stolen. The large header and slider present the most recent products, while the contact information at the bottom includes an embedded map. The online store is rather impressive, and you can see that product variations are available.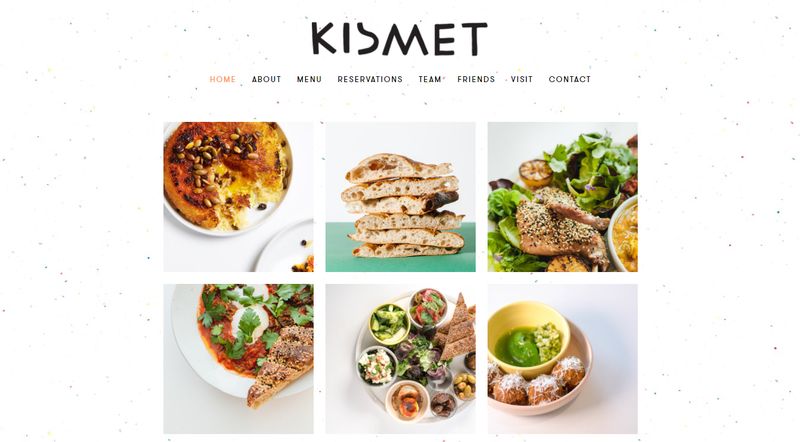 Template: Native
Kismet is a local family restaurant in Los Angeles with a brochure type website. The homepage features gorgeous food photography that instantly catches the visitor's eye. The design is vertically centered and uses a unique spotted texture in the background that reminds viewers of a restaurant table. There's also an embedded app on the "Reservation" page that makes it possible to make a reservation right from the website.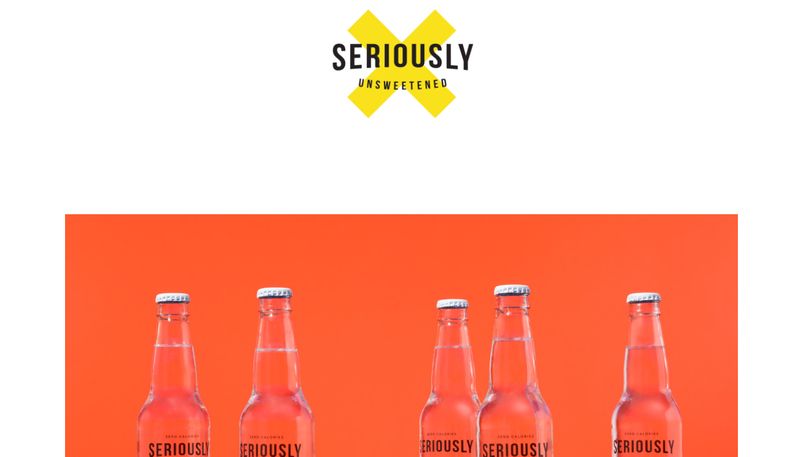 Template: York family
Seriously Unsweetened takes leverage of a super minimalistic but powerful design. There's literally nothing else on the page just photos and descriptions of the products. However, the content follows a clear visual flow that helps visitors quickly skim through the page. The X-shaped logo is displayed in different contexts on the website, which clearly helps brand recognition, especially because it's combined with a very clean aesthetic.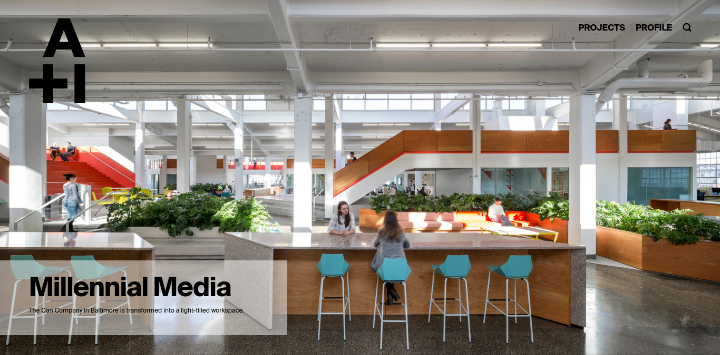 Template: custom designed
This is a similar layout as the website we talked about above, yet it has a beautiful fullscreen slider instead. The grid-based informational page is there for people to see what the firm is all about, while the projects are organized in a clean and professional format.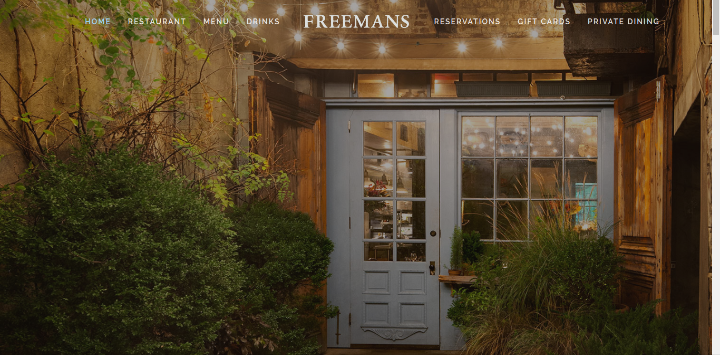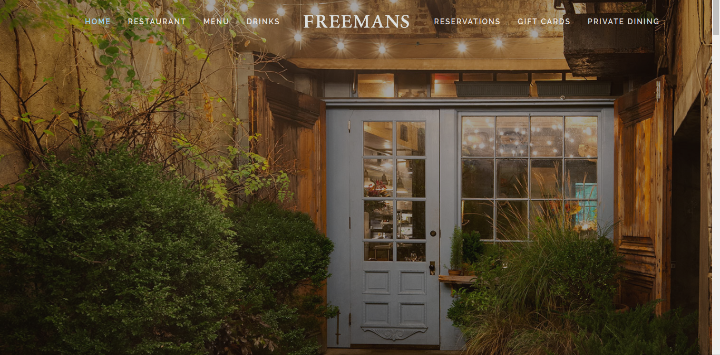 Template: Pacific family
The Freemans Restaurant site gives us a solid look into what a food joint can do with Squarespace. Hours and menus are all listed on the homepage, but the best part is that they are all overlaying on top of imagery. So, for example, one of the menus can be seen atop a beautiful image of one of the drinks from the bar.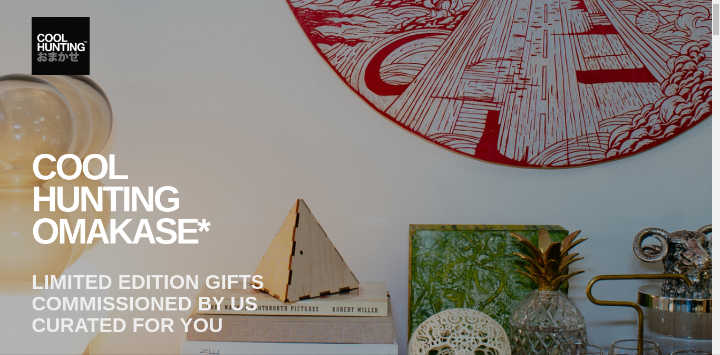 Template: Brine family
Check out the COOL HUNTING Omakase website if you're interested in designing a system that supports a box-shipping company. You'll notice that this direct-to-consumer box product still works well through the Squarespace system, and they talk about the steps you have to go through to get your box in the mail. This box is for limited edition gifts, but the options are endless.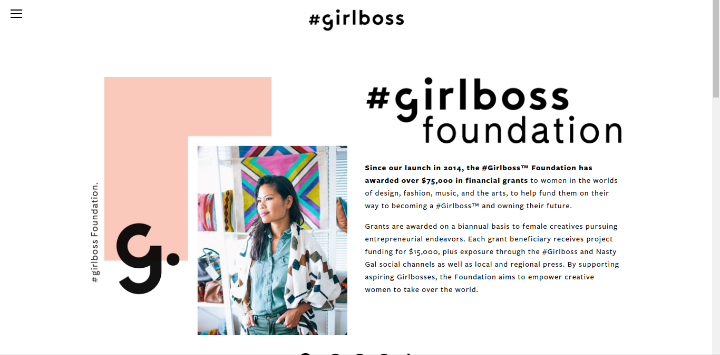 Template: custom designed
The #girlboss Foundation collects money for guiding women through the worlds of business, arts and other industries. The design is playful and professional, and the menu is shrunk down to a consolidated scroll-over item in the left-hand corner. Donations are possible, and the site lets you punch in your email address for receiving a newsletter.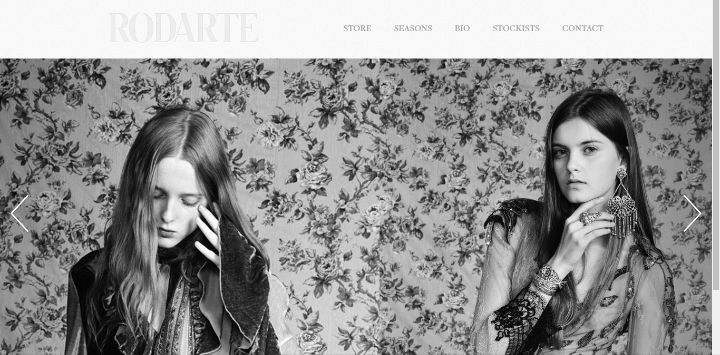 Template: custom designed
Rodarte sells clothing, and the style and overall look of the website is exactly what a fashion company can achieve through Squarespace. The rapid-fire slider grabs attention and shows people the most recent styles, while the social media buttons at the bottom are pretty much the only other elements on the homepage.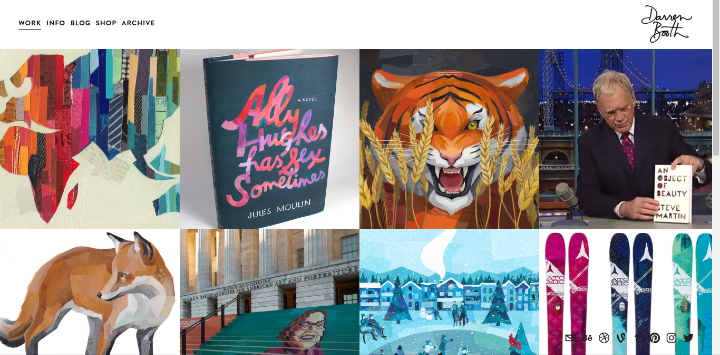 Template: Flatiron
Darren Booth knows how to make a portfolio with Squarespace, as you'll see with the grid-based layout he has constructed. A blog is also on the website for sharing information with clients, and you'll notice some social media buttons at the bottom as well. We also enjoy that the illustrator provides a store for people to buy items.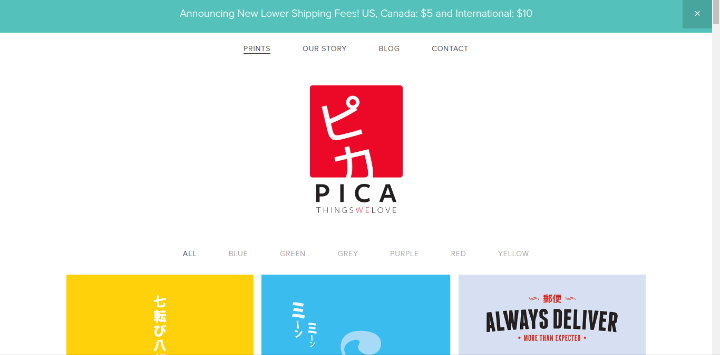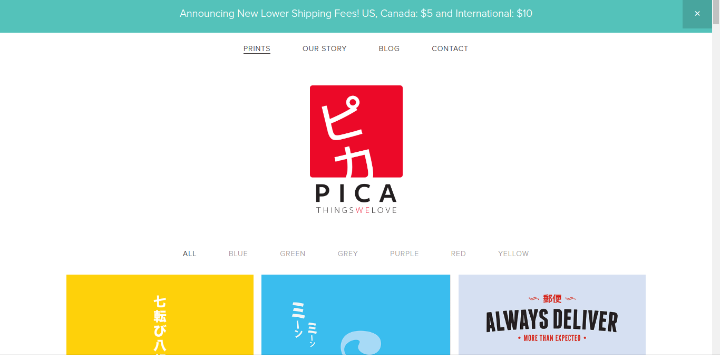 Template: Galapagos
Take a look at the PICA Things We Love website if you're trying to develop a portfolio or a simple collection of media items. The overall style is modern and creative, with links to all the digital prints presented on the website.
This is also an eCommerce site, so the user can go on there and select what size print they would like delivered to their home.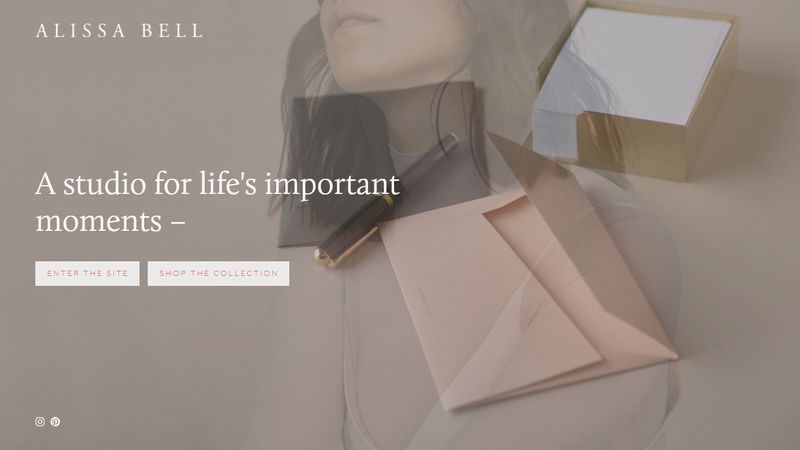 Template: Avenue
Alissa Bell Press is a letterpress printing and design studio that targets elite users. The website has an intro page with a stylish full-screen background photo and a slogan with two call-to-action buttons. One of the buttons takes you to the site, while the other one is linked with the online shop. Both the inner homepage and the shop use a grid-based layout and a pastel color palette.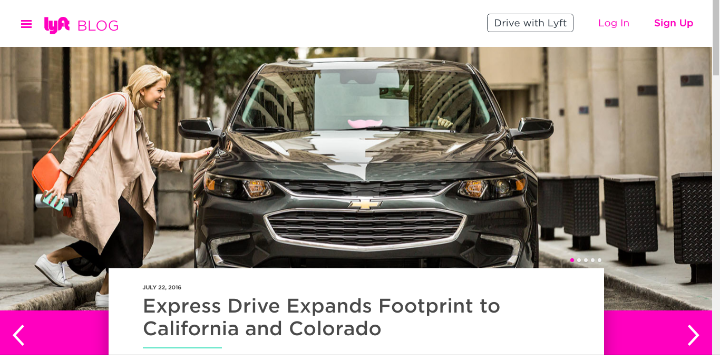 Template: custom designed
A complex system like Lyft is not going to be able to run on Squarespace, but its blog can. The blog serves as a wonderful example of how you can integrate Squarespace with an existing website. For example, you may have an eCommerce store and want to get a more creative blog, as opposed to something you might find through WIX or Weebly.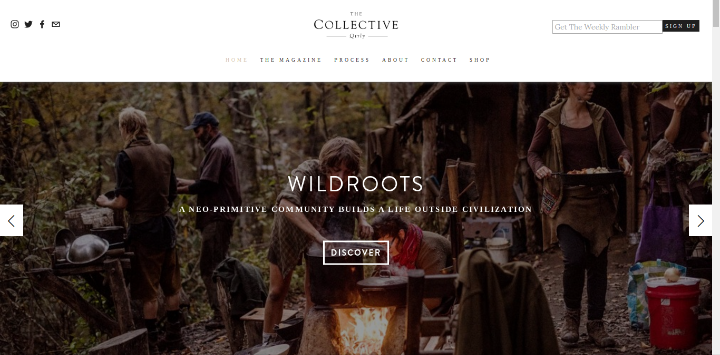 Template: custom designed
The Collective Quarterly site is another magazine, but it has some unique elements that make us want to share it with all of you. To start, the newsletter subscription form is actually at the top, and you can see that this is where the social media buttons are as well. This gives you a wonderful idea as to how you can move items around the Squarespace interface.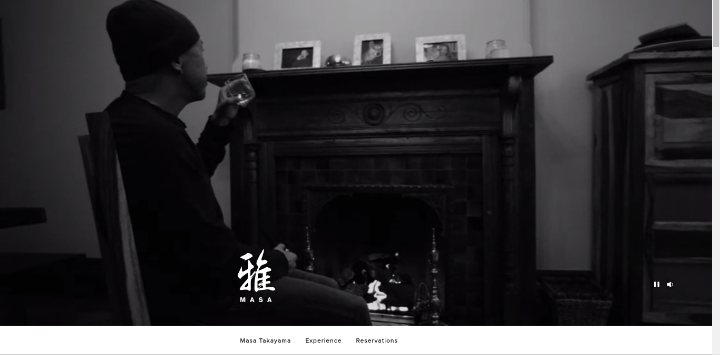 Template: Marquee family
The MASA NYC site provides music upon landing on the page. You can set this up through the platform for a podcast or radio show, or even consider playing some music if you'd like to get your website off to the right start. A large video module is also there for showing off some of the sushi chefs doing what they do best.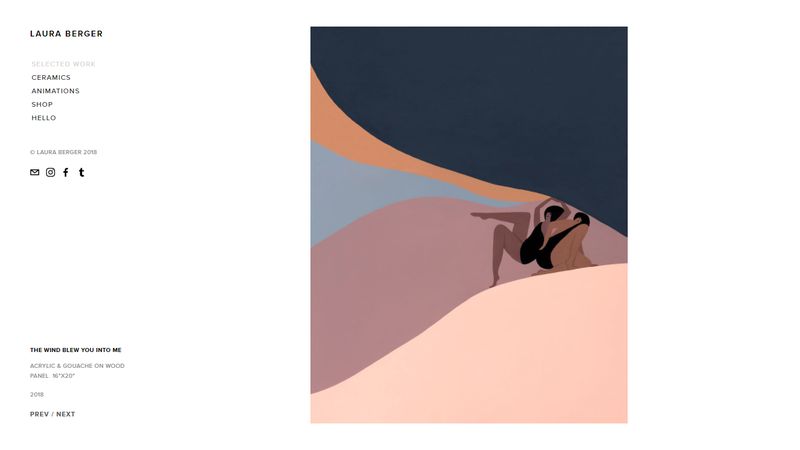 Template: Wells
Laura Berger is a ceramic artist in Chicago who uses Squarespace to showcase her creative work. The website has a vertical menu on the left, which is a design solution that works especially well for artist portfolios. On the right, there's a hidden slider that displays her artworks. You will only notice the slider when you hover that part of the page. Social media buttons are smartly separated with adequate whitespace that makes them easily noticeable.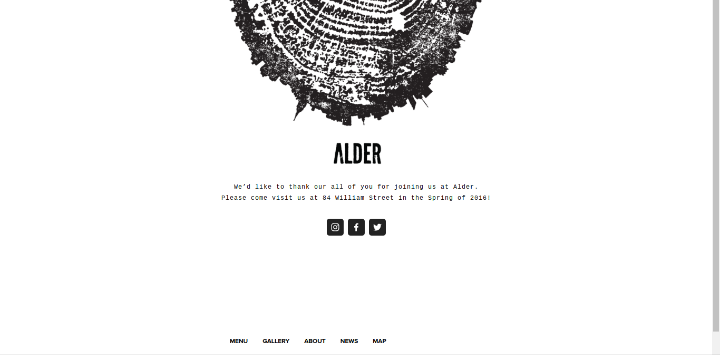 Template: Momentum
The Alder site shows only a simple photo and some social media buttons on the homepage. A quick message is provided, but that's pretty much all it needs. Users can scroll to the menu at the bottom, where they'll find buttons for galleries, menus, news and contact information.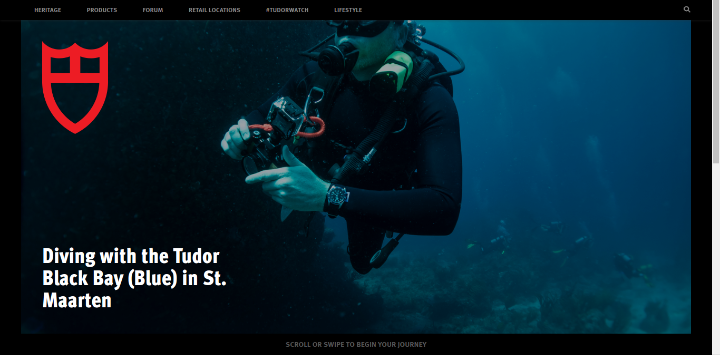 Template: Marquee family
The Hodinkee site includes a wide range of modules that are unique to Squarespace. The standout feature is the large, fullscreen header, which moves out of the way in a creative fashion when a user scrolls down to view more. Upon scrolling down you'll see a full blog with beautiful and huge imagery. A newsletter subscription form is provided as well.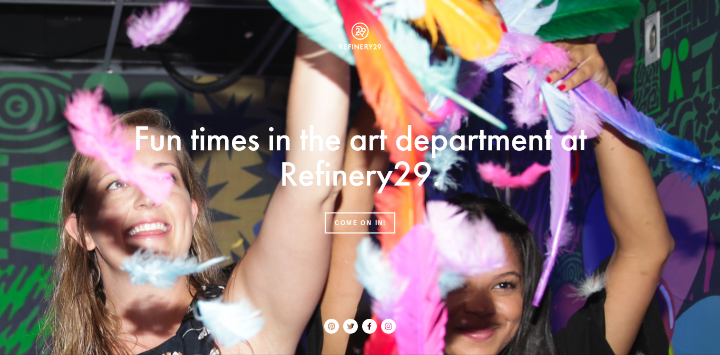 Template: Avenue
The R29 Creative website reveals how overlaying text and buttons work with the large header. This is essential if you'd like to have a call to action right out of the gate. It's also nice because the company provides social media buttons for expanding the social platform. When you move on past the homepage a huge portfolio shows up, with imagery and videos being the primary elements.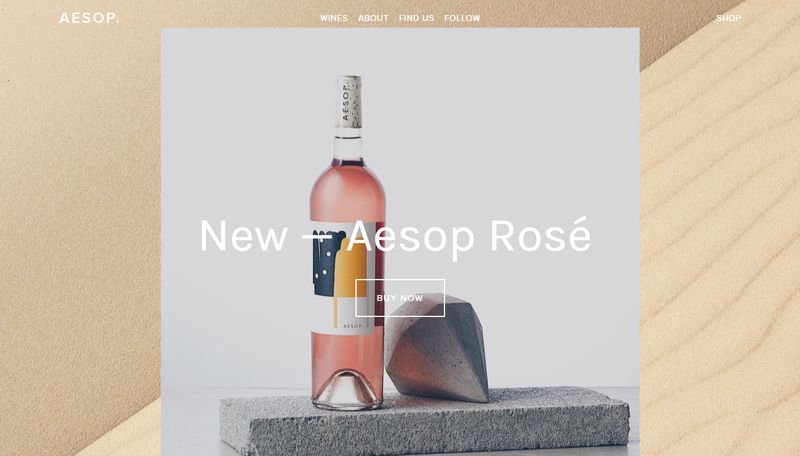 Template: Brine family
The Aesop winery has a beautiful homepage with a centered layout and a stylish product photo used as hero image. The call-to-action is a short statement and a subtle but visible ghost button that takes visitors right to the online store. The shop has a minimalistic design but you can still find all the important features you may need, such as product pages and a checkout page with an order summary. The About page makes use of parallax design and full-width imagery.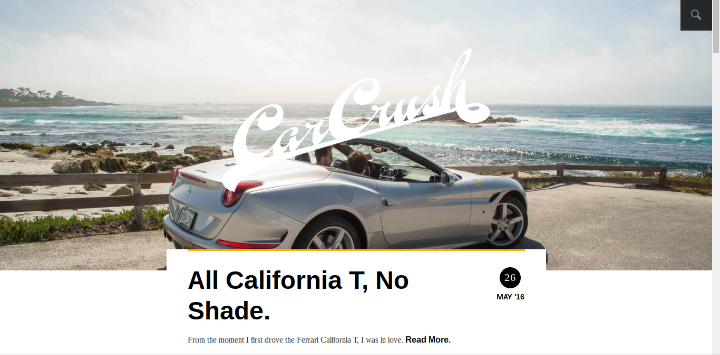 Template: custom designed
The Car Crush is a blog all about cars, and the stylish header gives you a good idea as to what you can do with your own Squarespace website. A search tab is provided at the top, and several links for social media pages are towards the bottom, but the primary focus on the site is the centered blog.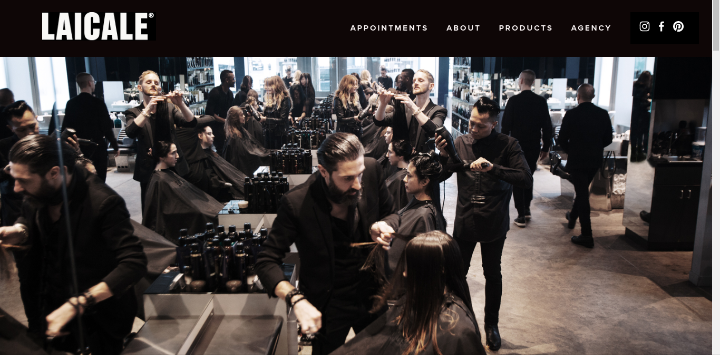 Template: discontinued!
The LAICALE Soho Hair Salon includes several parallax backgrounds on the homepage. And it gives a sneak peek into what the hair salon looks like on a regular day. The social media buttons remain visible at all times, which would definitely come in handy for a hair styling company. Along with testimonials, an Instagram gallery and more, the LAICALE Soho Hair Salon website is certainly one that you could take inspiration from.
Conclusion
Now that you've had a chance to look at some of the coolest Squarespace examples online, let us know if you're aware of any other beautiful designs built off the same platform. Feel free to drop a line in the comments!