14 Mobile Photography Apps to Try
Over the last few years, there has been a rise in mobile photography. With that came the rise of editing photography on mobile devices. Everyone has a phone they take with them now. It's easy to take it out on the go and snap a picture.
People use their phones to take photos of all sorts of things, from taking a quick pic of something cool to some serious travel photography. It's one thing to take a photo and another to make it look fantastic. That's where these editing apps come in.
I have gathered a list of 14 mobile apps for you to try out. They are all here to make sure your photographs are fantastic. Check them out, you might come across a new app that is perfect for what you are looking to do.
01.

Litely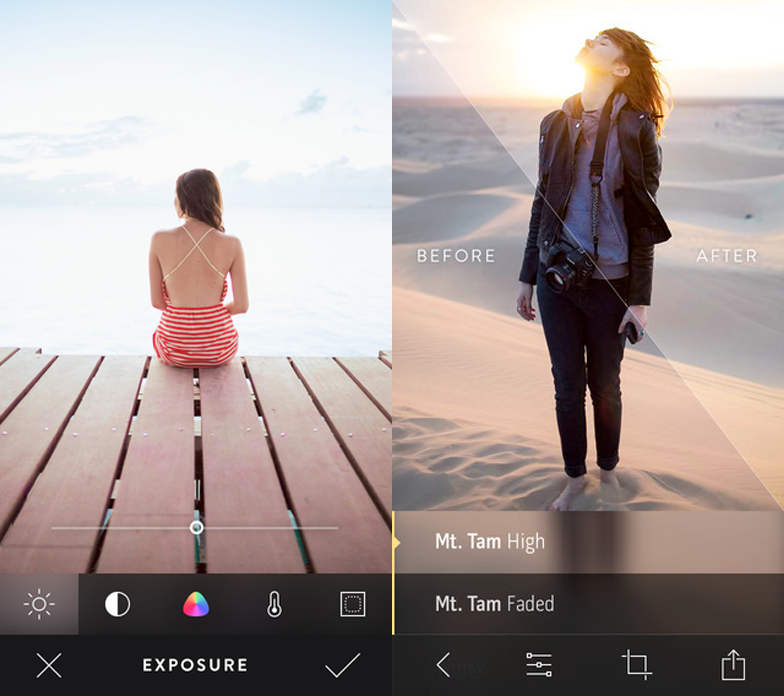 Litely was designed with easy photo editing in mind. The goal of the app is to help the user bring out the best possible quality of the photograph. They have a mobile application as well as a Photoshop and Lightroom presets you can buy.
The app's creators were keen on making sure that Litely was easy to use and didn't take a lot to make the photos look good. Go check it out. You can really make something amazing with the app, and quickly too.
02.

Mextures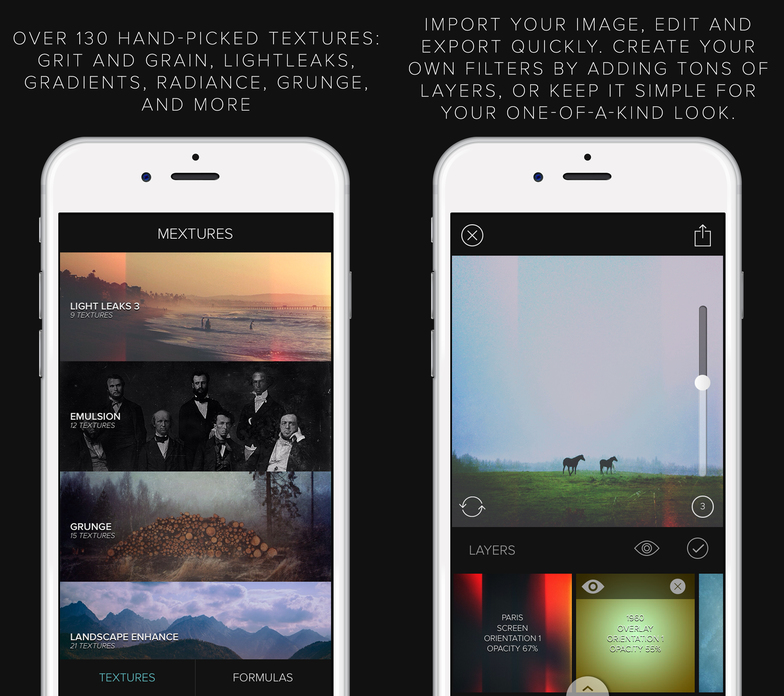 Mextures is an app for some serious light augmentation within a photograph. You can do some crazy filtering to your photos with Mextures.
You can add textures, grits, grains and all sorts of light filters too. You can also use gradients, grunge or radiances to edit your photos too. I've seen a few photos edited with Mextures and they can come out really crazy and intense – if you're into that sort of thing.
03.

VSCO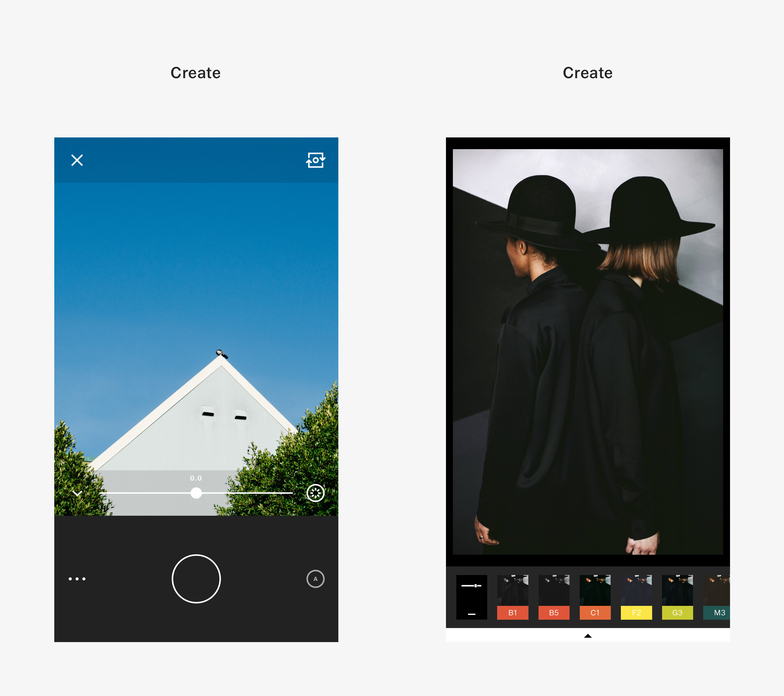 The app is pronounced "visco," for those of you like me who don't know how to pronounce it. At this point, I think VSCO is a very popular app. But if you haven't heard of it, it's my favorite photo editing apps.
The cool thing about VSCO is the amount of setting it has for editing your photos. You can do some subtle adjustments or intense ones. It's up to you how much editing you want to do to your photos on the go. I don't think it can get as intense as Mextures though. I've never done it at least.
04.

Cymera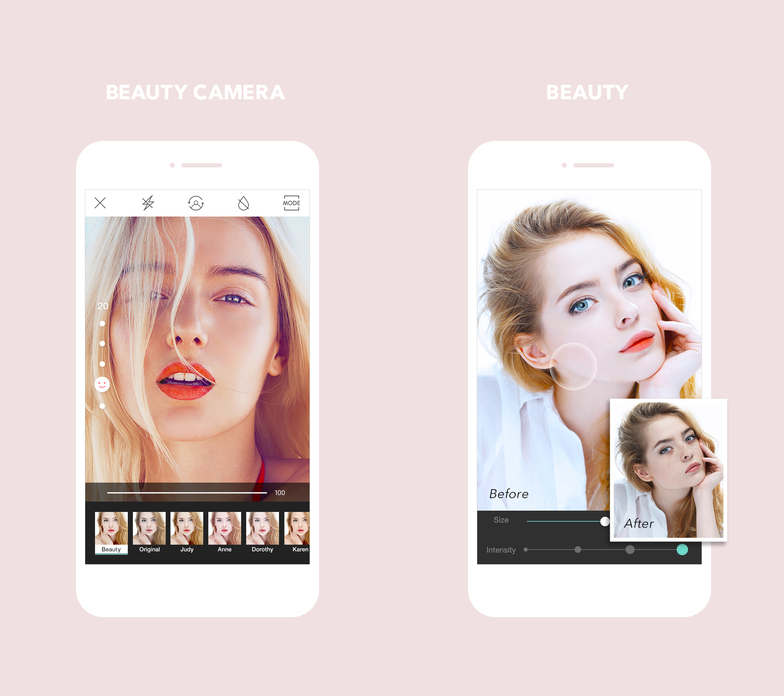 This is an app for those who love to take selfies or photos of people. Its main feature is its ability to edit faces. Cymera is not only used for selfies, though. It works just fine with food, street photography or anything else. But it's main focus is on beauty photography.
The app lets you adjust skin tones, fix makeup and add filters too. It's a favorite among those who love to take selfies. A lot of their filters are made to remove or adjust flaws on a face.
05.

Prisma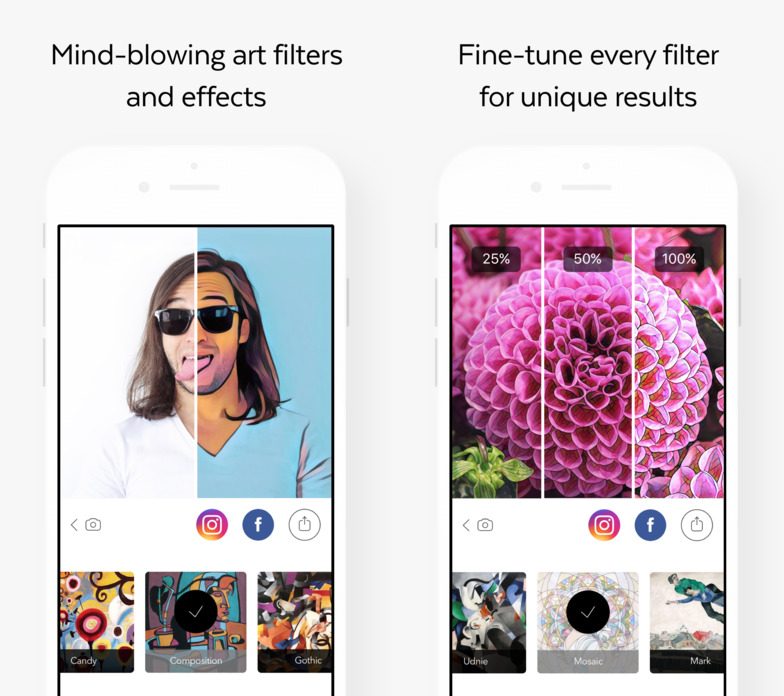 The cool thing about Prisma are the fun filters. The app uses artificial intelligence to edit photos and make them into drawings. The whole idea is to alter a photo and make it art. There is a verity of filters to choose from like Composition which turns the photo into a colorful cubist-like photo.
The app comes with over 30 different styles to choose from too. You're able to pick the intensity of the style being applied to your original photo so you don't have to use it at full intensity.
06.

AirBrush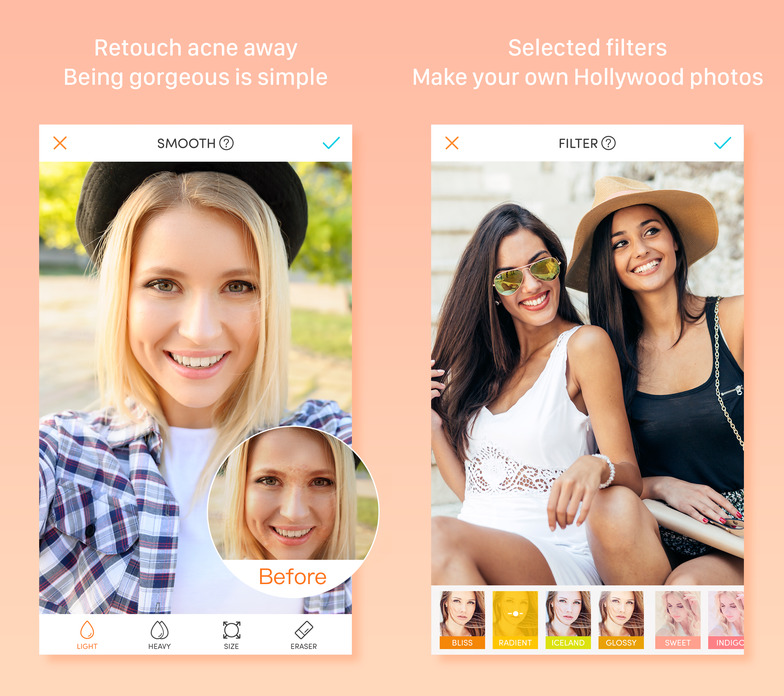 Here we have AirBrush. As the name suggest, this application helps you remove any flaws you may have in your portraits, albeit it a selfie or a group photo of your friends.
It has some seriously powerful application like teeth whitening or blemish removal. If you took a fantastic photo today of yourself but happen to have an unfortunate breakout, you can quickly and easily remove it with AirBrush.
07.

Camera Noir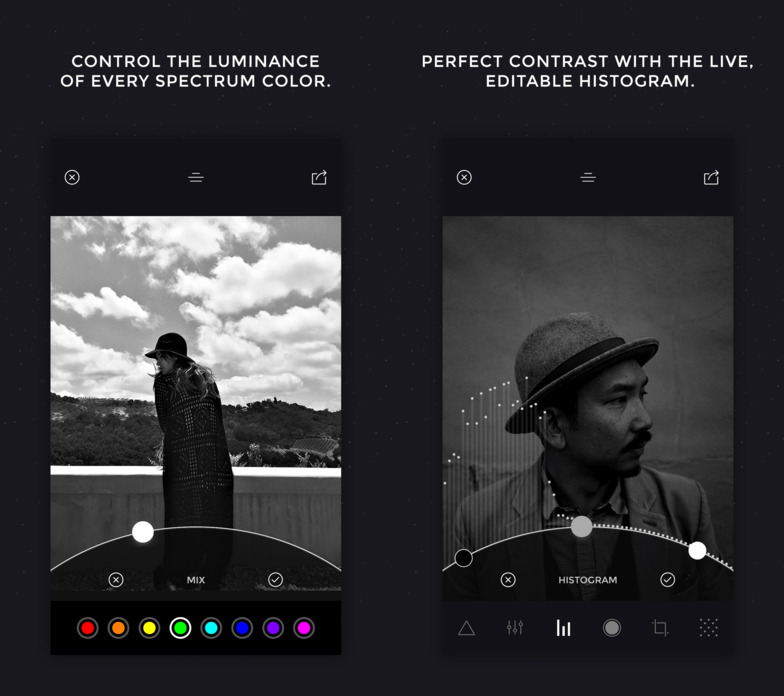 Camera Noir, on the other hand, is for those who love black and white photography. Most applications have the ability to edit a black and white photo but that's not their main focus. It's all about lighting and colour for them. Camera Noir takes advantage of that.
The app was specifically designed for black and white photos. It can help you make something amazing. Camera Noir was definitely made for a professional too. The whole idea with Camera Noir is to make give a user control to make captivating photographs.
08.

A Color Story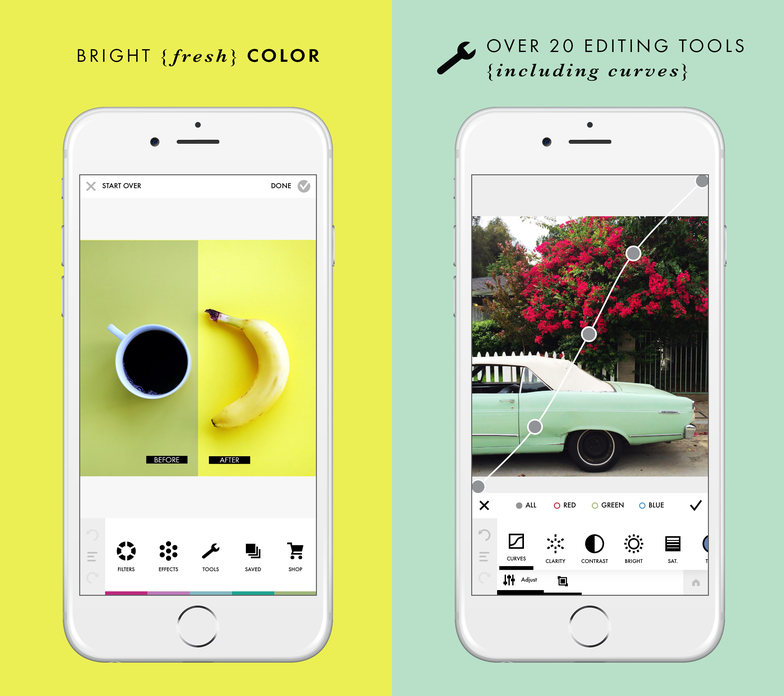 This is one hell of a fun app. If you love playing with lighting and colour effects this app is for you. They have over 40 effects, over 100 filters and over 20 different tools to edit your photos. And the tools in A Color Story are powerful too.
You can adjust the different and specific spots on the photo one at a time instead of adjusting the photo as a whole like in most mobile apps. A Color Story give you a lot of freedom and power in mobile editing.
09.

SKRWT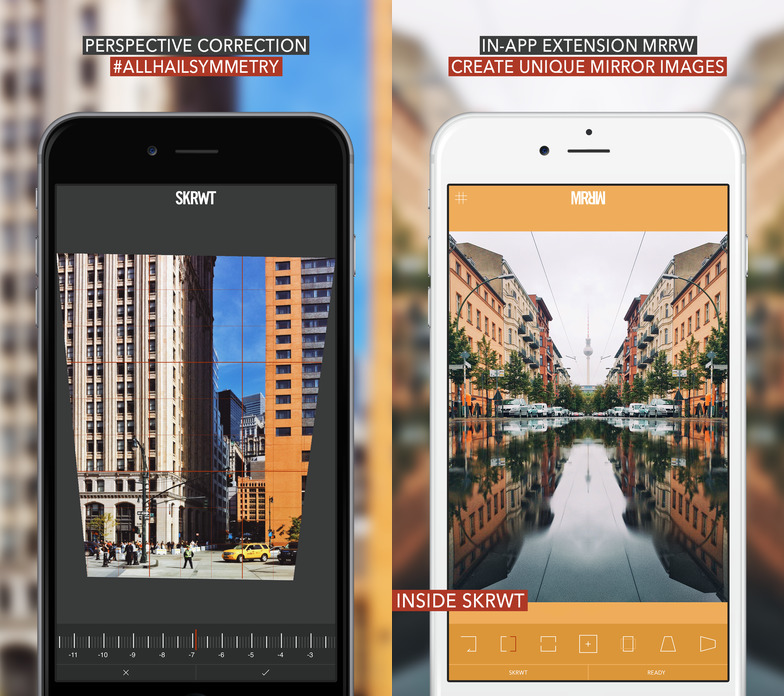 SKRWT has definitely come in handy for me on multiple occasions. The whole idea behind SKRWT is that it lets you adjust the angles of a photo to straighten it. Mobile photography is anything but perfect.
You often have to take a photo from a weird angle which distorts the subject. SKRWT undoes that. It helps a photo of a building taken from the ground looking up look straight on. The application comes with all purpose lens correction. It's a fantastic feature to have at your fingertips.
10.

Pixlr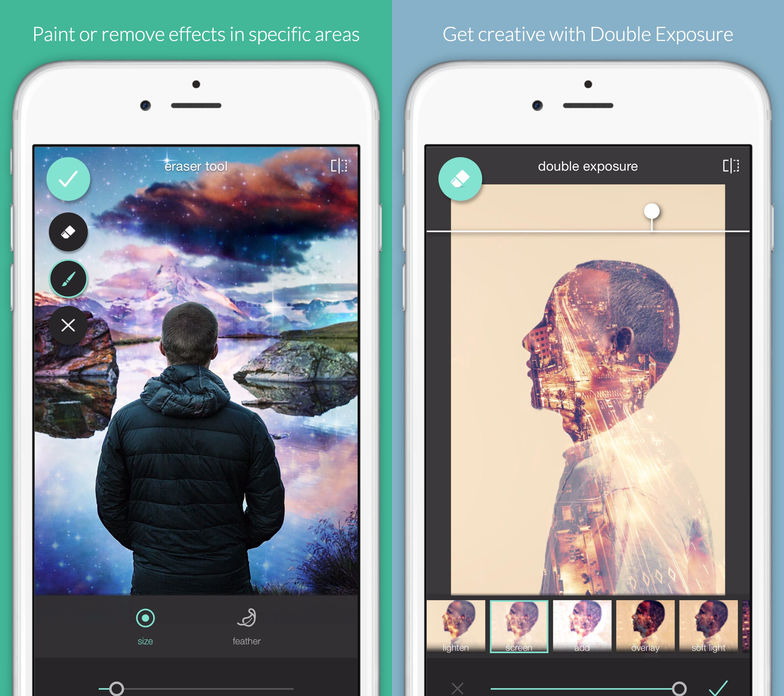 Pixlr is a photo editing app to the like of VSCO or Litely. The app is free and a lot of people love it. It lets you paint in or remove effects in selected areas only, instead of the whole picture all at once. A fun feature they have is the double exposure.
You can get really creative with it. Unlike a lot of apps on this list, Pixlr also lets you add in text and style it too. Think better Snapchat text editing. The app is filled with a lot of editing features for a mobile app.
11.

PicLab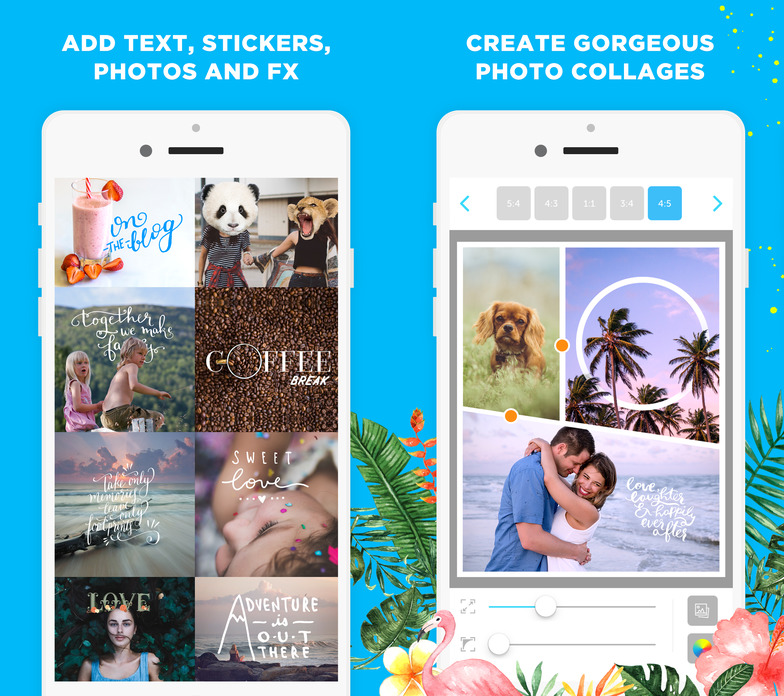 PicLab is a cool app because it allows you to edit a photo by adding pretty typography over it. PicLab allows you to express yourself, have fun and be creative. A lot of the text styles come pre-made, you paste them onto your photo and type the text within the design.
If you've ever wondered how a lot of quotes are made for Instagram photos, PicLab is one of those apps making it happen. The app even allows you to make photo collages too.
12.

Retrica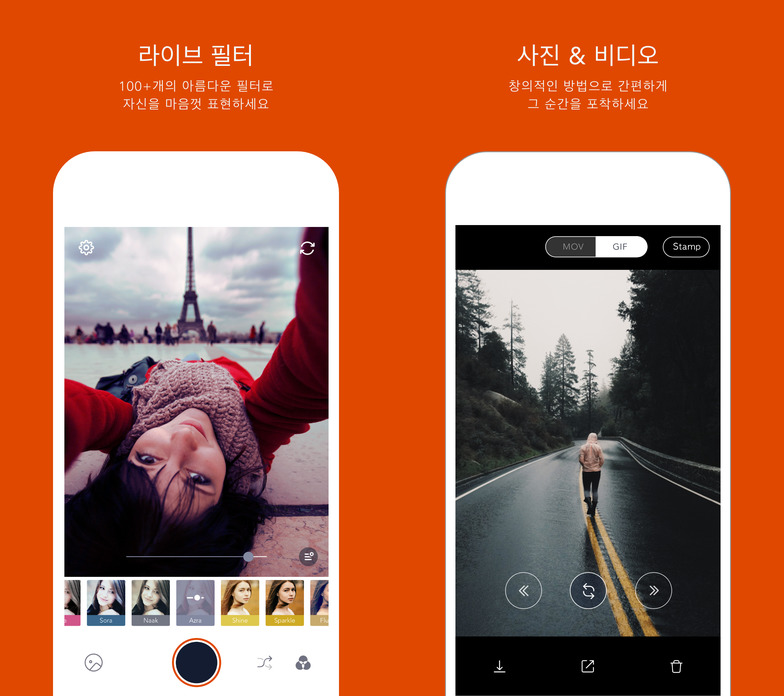 Retrica is for those of you who enjoy some abstract designs, especially through colour. The app has a bunch of filters that can get pretty intense. Not all of them are like that, though. The app does let you make more normal looking edits too; but where is the fun in that? 🙂
A fun feature from Retrica is the ability to make gifs. You don't see that in camera or photography apps a lot actually. It's a nice touch for those who love to make a quick small video and post it as a gif on Instagram. The plus here is that you can shoot it and edit it in a single app.
13.

Snapseed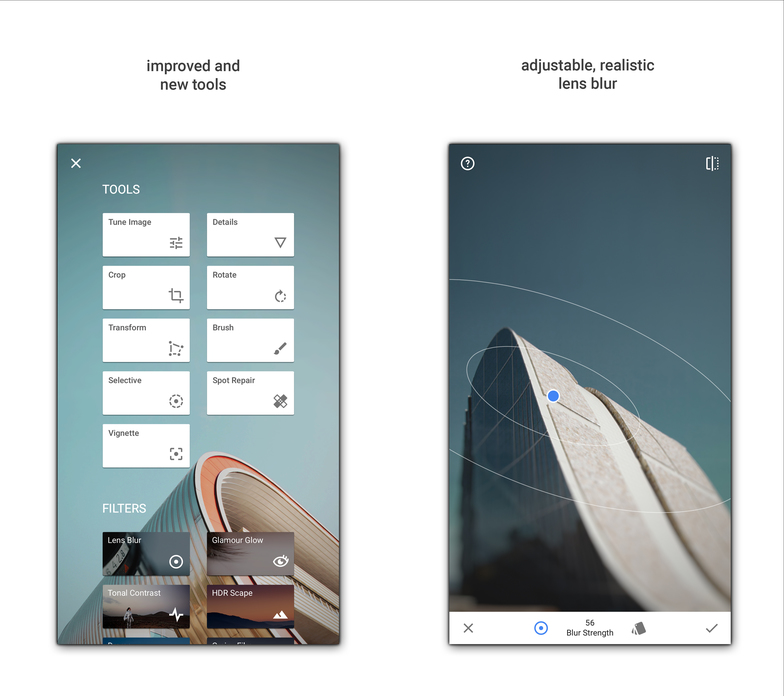 Snapseed is an app made by Google actually. I didn't know this at first. The app is all inclusive when it comes to editing. They have a verity of tools ranging from light tuning, cropping, rotating and even transforming. There are really many great features included.
The app does support filters too, of course. But if you are serious about editing your photography this is a great app to try. It has spot repair too, which is a fantastic tool.
I'd think Google had the bandwidth to create a great mobile app. A lot of people really enjoy it. I've used it a couple of times and I was impressed by the verity of edits I can do to a photo.
14.

Artifact Uprising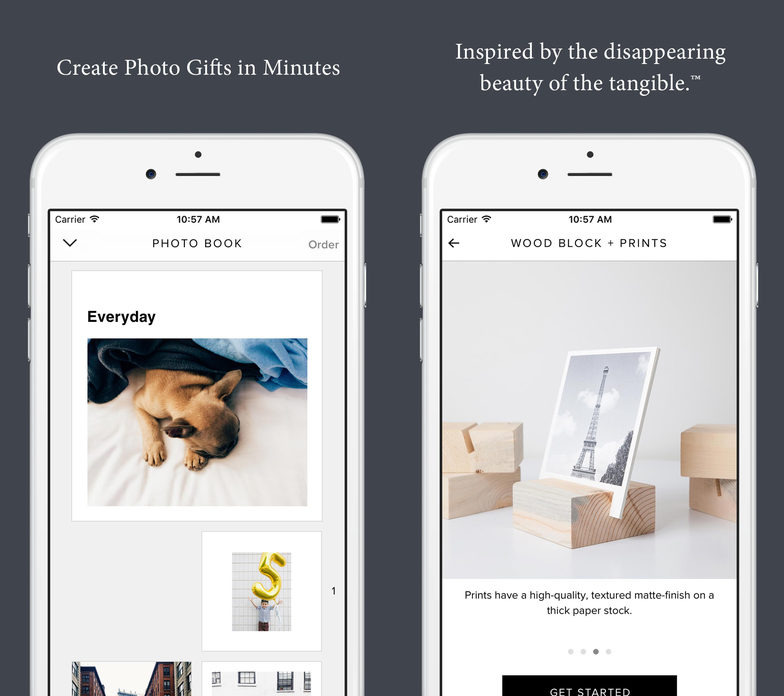 I'm going to end this list with an app that lets you print your photos. I love its brand design. It's very minimal but sophisticated. I enjoy how there is a lack of color in the app to let the photographs shine.
Instagram's most recent design to a black and white style definitely took a page out of Artifact Uprising's playbook. All these amazing photos should be printed.
I find that physical photographs albeit it a postcard or an album is so much more than a digital picture. The app even can import and print just your Instagram photos too. It's a great app to have if you enjoy physical photographs.
What apps do you like to use to make mobile photography edits? Do you prefer to do some creative and crazy things to your photos? Or, do you just edit the lighting to make sure the shot you took is just perfect?