30 Teamwork/Co-Working Icons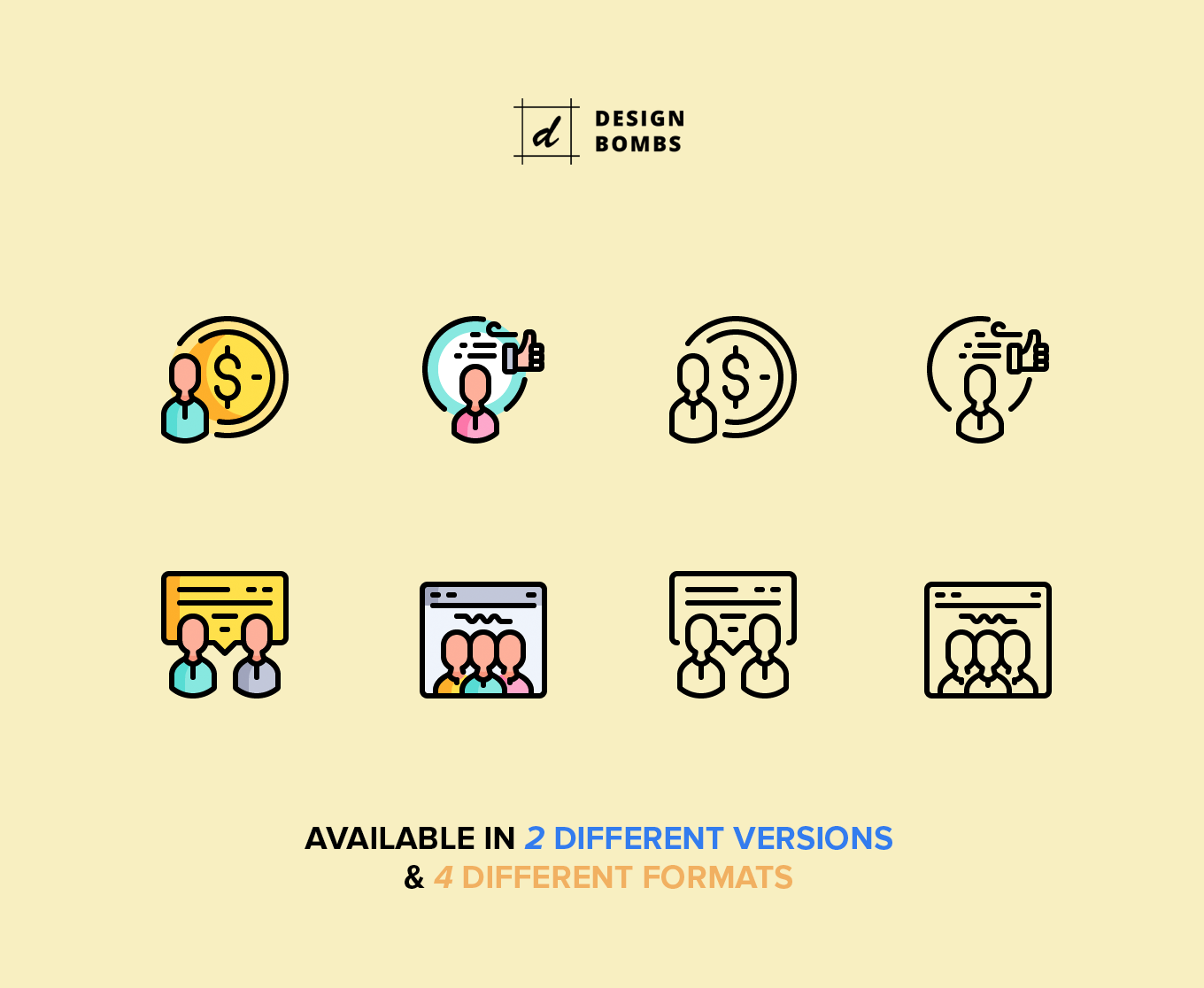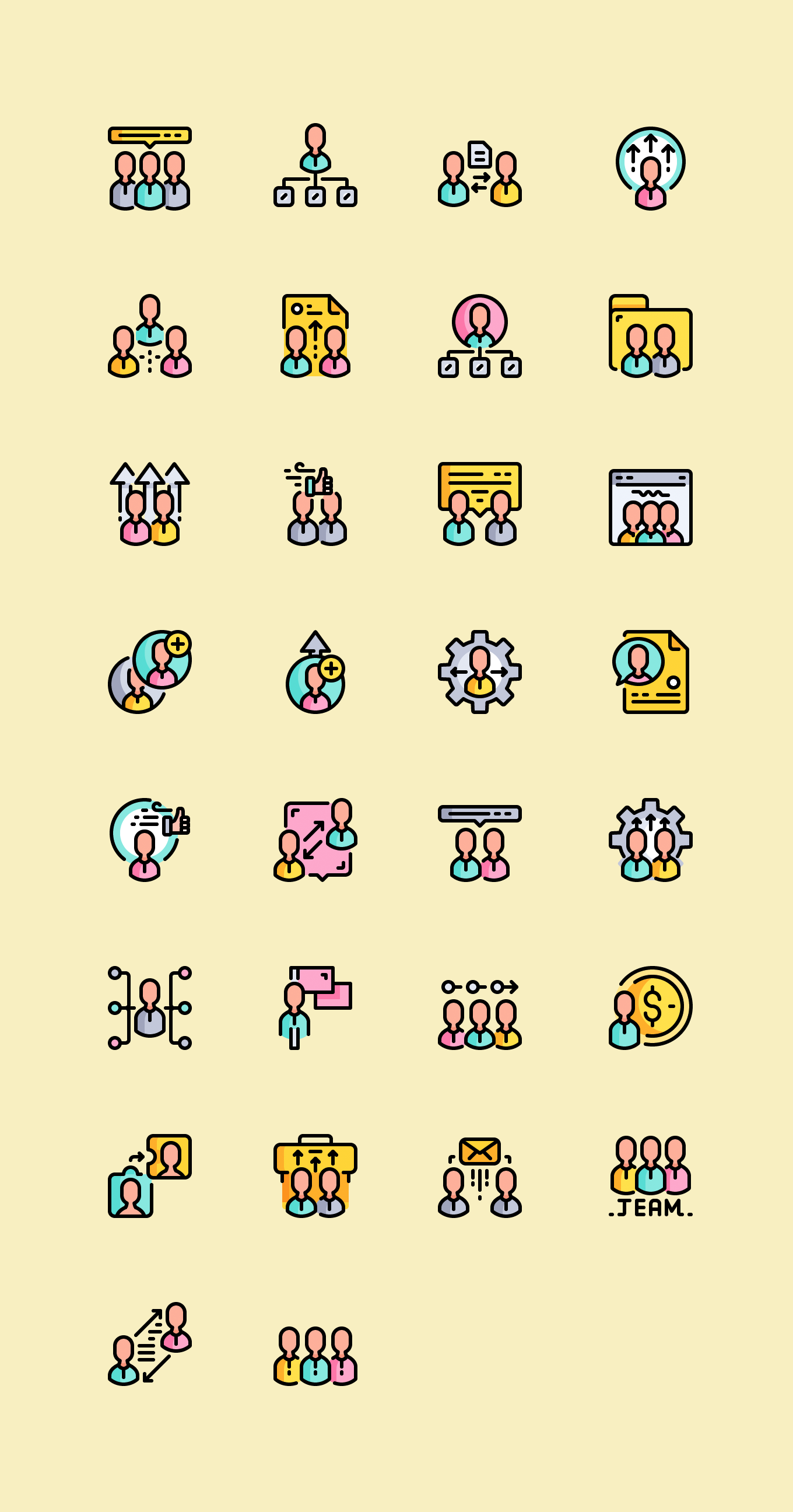 If you need a way to make communication with your team look better, or even want to advertise a new project management app or tool your team has been working hard on for ages, you'll definitely find what you need in this teamwork/co-working icon set.
This free icon set comes packed with 30 teamwork designs such as adding a friend symbol, team members, comment signs, and even finance signs that are sure to show your team, readers, leads, and clients you mean business and believe in communication. You can even add these icons to your website designs, app, posters, flyers, emails, an product pages to make them look more creative.
About the Teamwork/Co-Working Icon Set
This bundle includes icons in full-color and outline designs. Both sets of icons are available in SVG, AI, PNG, and EPS formats. And the best part is, you can edit them to resize and change colors.
Licensing
You can use the icon set completely free in your personal and commercial projects as well as client projects. You don't even have to include author attribution. But, it would be amazing if you could mention our website in your creations.
Download the Set for Free
To download the icon pack, all you have to do is subscribe to our newsletter below and the download link will be delivered straight to your inbox.
If you'd like to contribute and feature your exclusive freebies on our website, please drop us a line and we'll get in touch. Head over to our Freebies section for more great free downloads.