17 Examples of Real-Life Websites Using The Flatsome WordPress Theme (2022)
If you're looking for a new WordPress theme, check out Flatsome.
It's one of the top-selling business and WooCommerce themes on the market today. One of its biggest assets is the theme's flexibility. This means you can surely create a one-of-a-kind website that suits your needs whether you're a business owner or a freelance website builder.
Flatsome features a great user experience as it aims to make website creation and management easy for its customers. That's why it also comes with a responsive website builder that lets you create unlimited number of unique pages just by dragging and dropping.
Additional features include:
easy customization with live theme options
regular theme updates
19+ website demos
a large library of premade layouts and section designs
a designated Flatsome community via Facebook groups
an extensive elements library
and, many more!
We can tell you how amazing Flatsome is all day long. However, what's a better way then simply to show you? Below is a list of 17 different websites that are all using the Flatsome theme. Take a look to see for yourself what exactly is possible.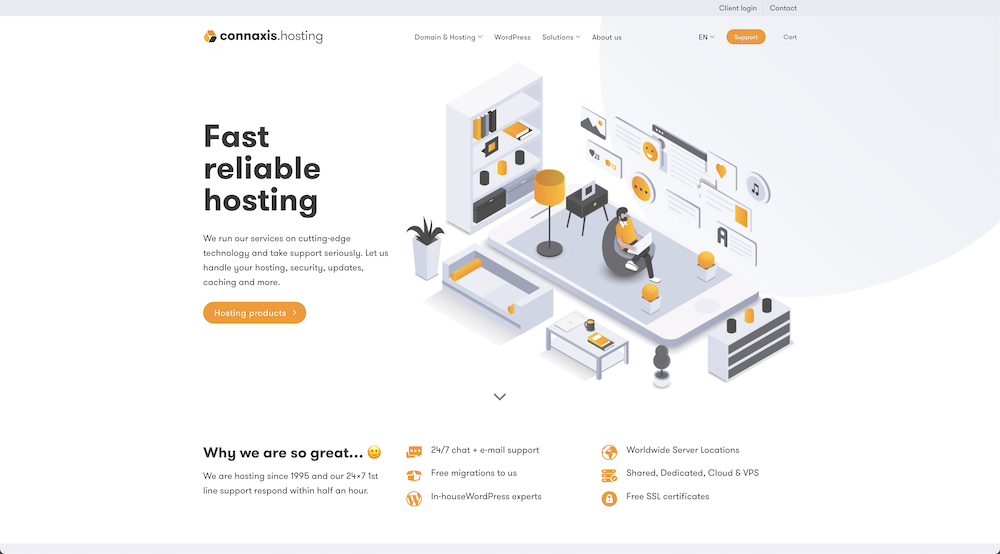 Let's start this list off with Connaxis and point out their homepage which is fairly minimal.
They provide the most important details about their hosting services such as a free SSL certification or 24/7 chat support. Overall, the website has a clean and modern look.
The round details are a nice touch which can be seen in their buttons or drop-down navigation.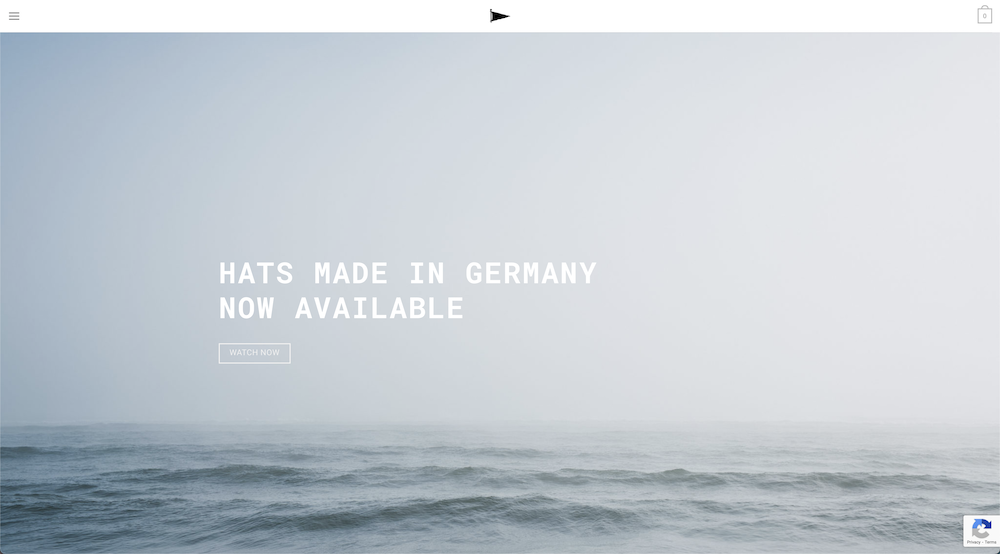 All Good Everything is a small eCommerce site from Germany. Their collection of items is very small but it makes sense since they focus on providing high-quality goods.
The website fits in with this theme well as it's clean and clutter-free. Their product pages are well executed too as they provide high-quality images of the products, short and long descriptions as well as related products so visitors can explore more product options.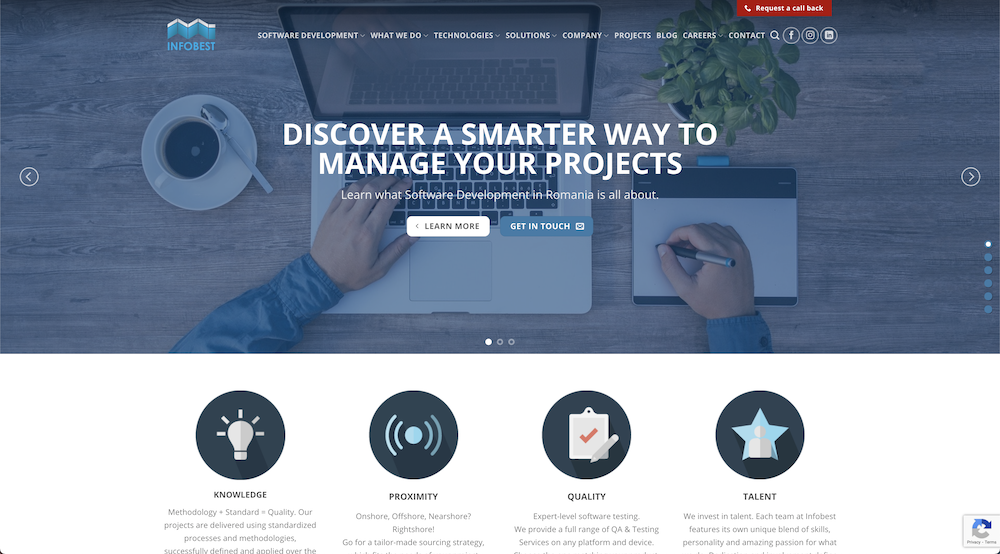 Infobest is a software development company from Romania with a lovely website.
They provide many services to their clients yet each page is well organized and well-written to provide an easy overview to visitors who want to learn more about the company.
One cool thing you might notices is that customer reviews and testimonials are sprinkled throughout the whole website which is a great way to build trust with potential clients.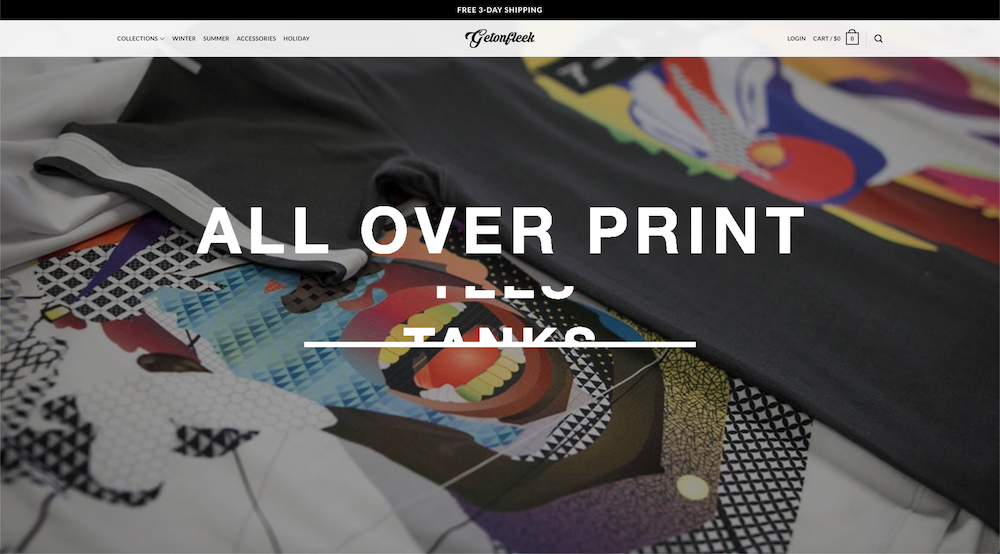 Getonfleek is another eCommerce example on this list; they provide custom prints on apparel ranging from hoodies to socks.
The great thing about their site is they provide available sizes for their product while you're browsing which is not something you see every day. It saves the customers time to know if the item is available in the size needed.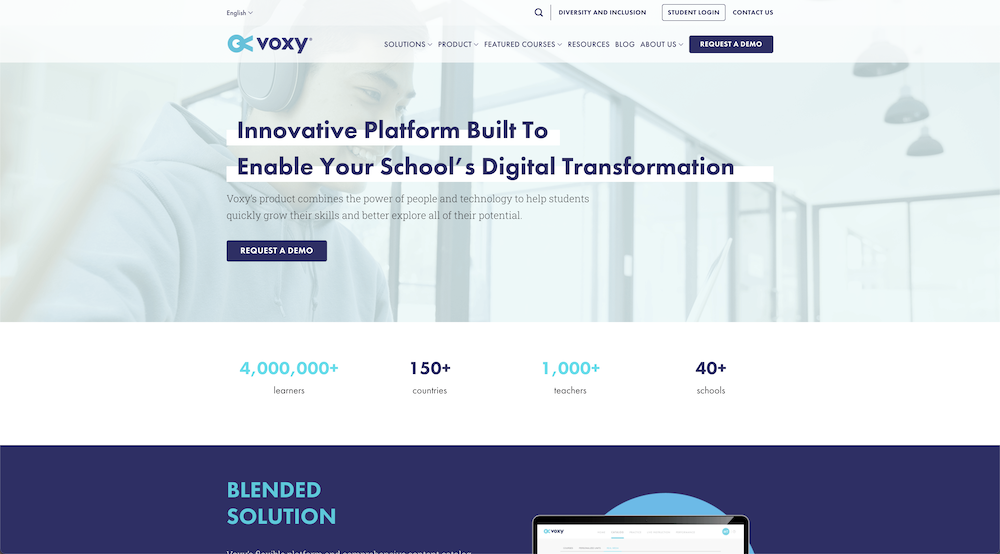 Voxy is an online English language school. Their site uses a small amount of animations and transitions throughout, such as with the sticky navigation.
They have a great color scheme too as the blue, white and purple work well together. They have a large amount of social proof throughout the site as well which, again, is a great way to build trust with visitors and new customers.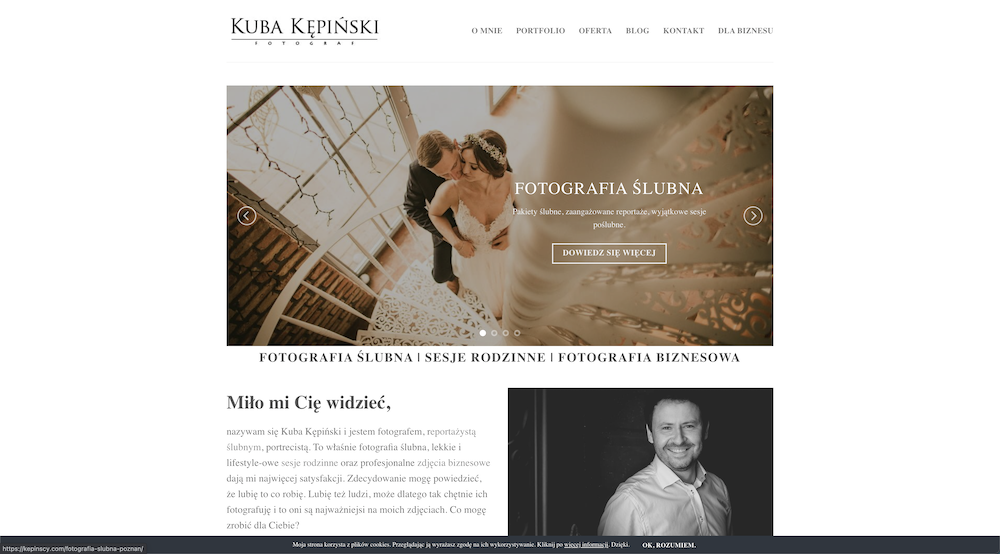 Up next we have an online portfolio of a Polish photographer, Kuba Kepinski.
If you browse the portfolio you'll notice Kuba uses a handful of different pages and designs such as a blog, a portfolio showcase, and individual projects as well as the various services he offers and the details surrounding each offer.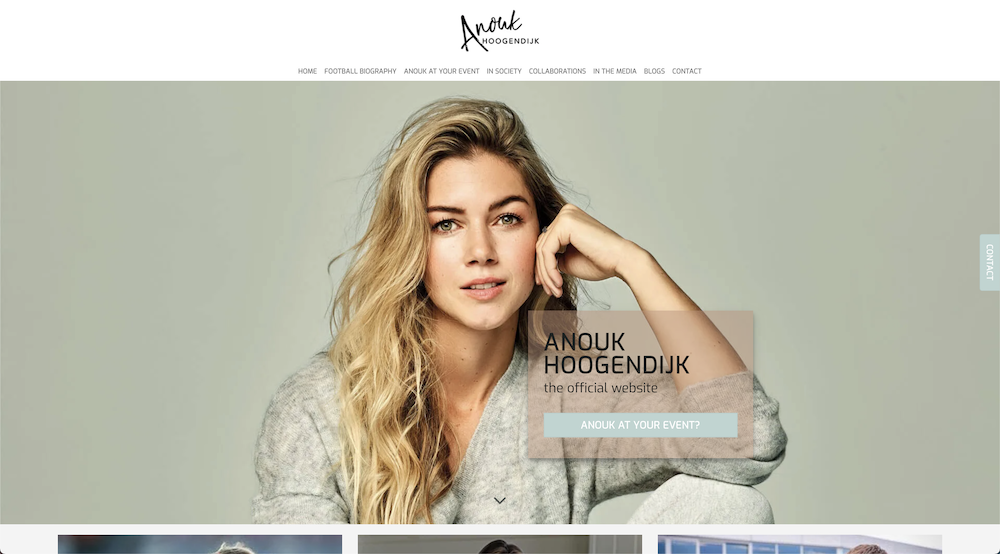 Anouk Hoodendijk is a professional football player and this is her personal website.
Her homepage is a great directory that allows the visitors to, first and foremost, learn more about her but also provide different gateways to various areas of her site such as her speaking engagements and how to book Anouk for your event too.
Overall, it's a simple website but it has a lot to offer and it's a great example of what you can do with Flatsome too.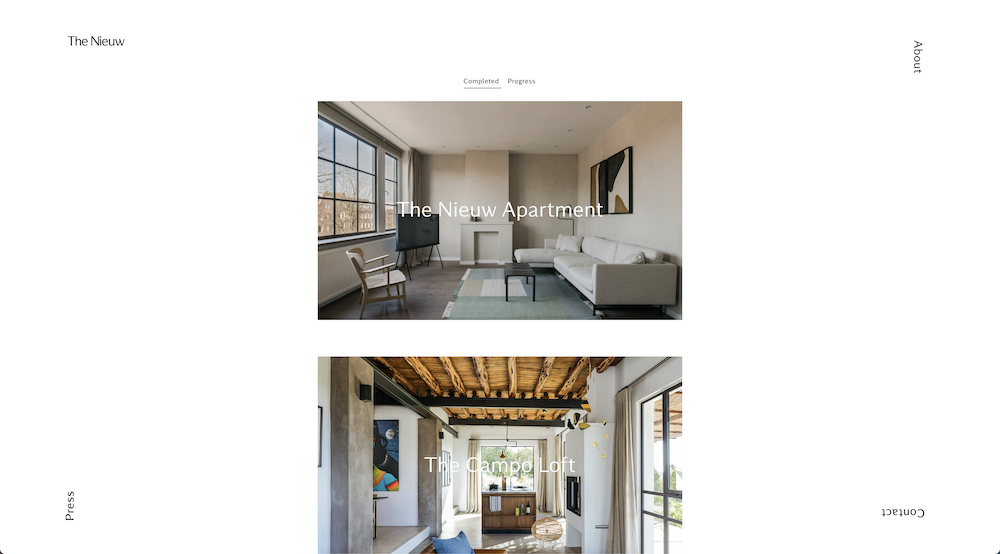 The Nieuw is a design studio focusing on commercial and retail spaces.
The website overall is minimal which allows the different projects to stand out and grab the visitor's attention through high-quality photographs.
Each project case study, such as the Compo Loft, has a mixture of photos and text that explain exactly what the project was about and how it was executed.
The unique aspect of this website is definitely the slim body layout and the creative navigation which has a link in each corner of the browser.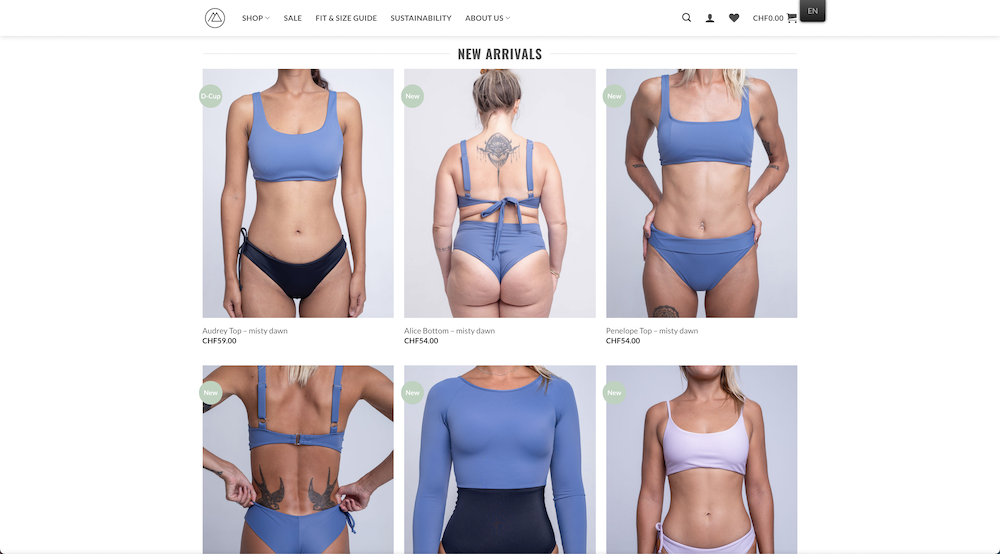 Main Design is a sustainable fashion retailer with a great and stunning website to match their sustainability cause.
Once again, it's a great example of what you can do with Flatsome if you too have an eCommerce store. The whole website is quite fashionable whether we're looking at the great photos on the homepage, the category or product pages.
The swim and activewear pieces look great and the use of models with various body sizes is a great and inclusive choice. Each product page is absolutely filled with details about the product such as information about the model or how to buy the perfect size for your own body through their fit guides.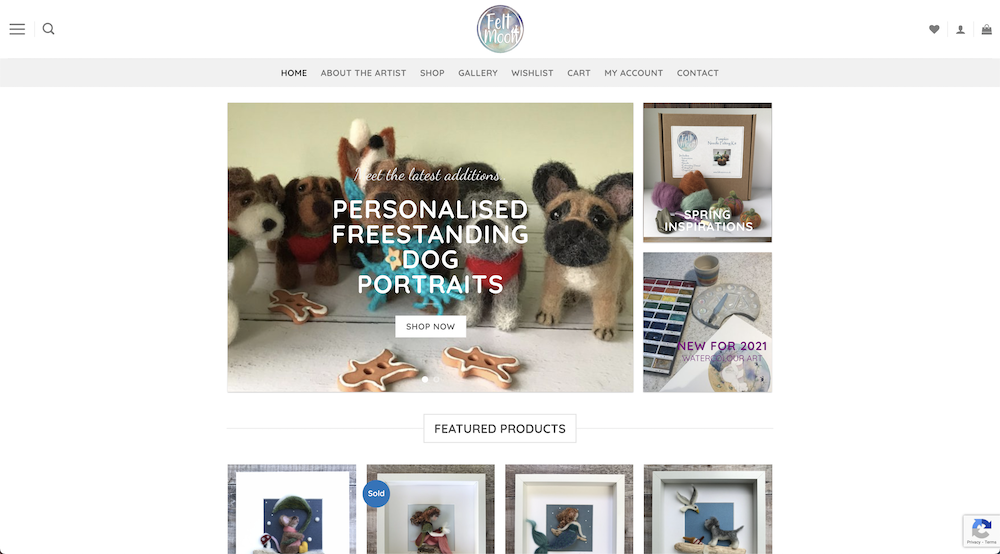 Up next we have FeltMoon which is an online portfolio and shop for a felt artist.
The navigation on this site is great because the links tell you exactly where you'd go and what to expect from each page.
The artist makes it easy for the visitors to browse what is currently on sale or contact her in case you'd like to order a custom commission.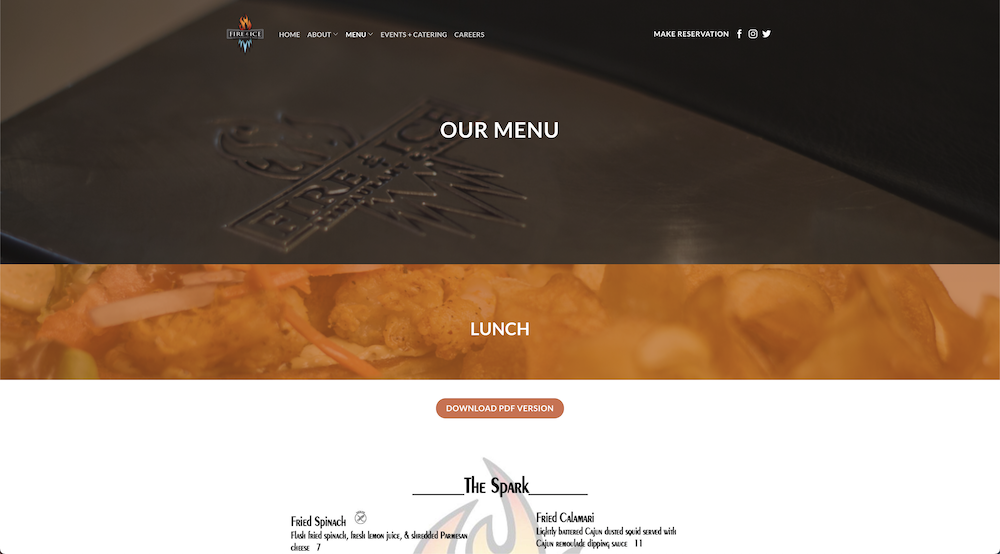 Fire & Ice looks like a delicious restaurant and bar baked on their website.
The photographs of the food and drink are brilliant because they are good, high-quality images that would make anyone hungry.
However, the overall website is great because it's also direct. The top navigation has clearly labeled links to their manus and an events calendar. The homepage serves as a gateway to those same pages.
Overall, it's a small website that's well throughout and gets to the point quickly.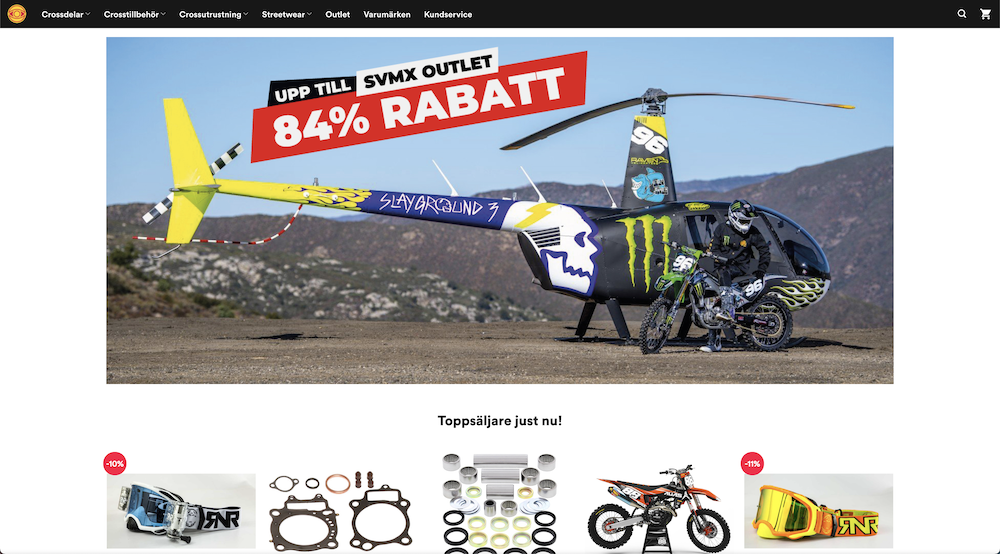 Once again we have an online retailer but this time for all things motocross. You can buy everything you might need for yourself or your bike to have the most fun.
This eCommerce store made sure that their pages are clutter-free and make a good note of items on sale without over cluttering the visual design and overwhelming the visitors either.
The product pages definitely use many of Flatsome's features such as the product picture zoom or related products section.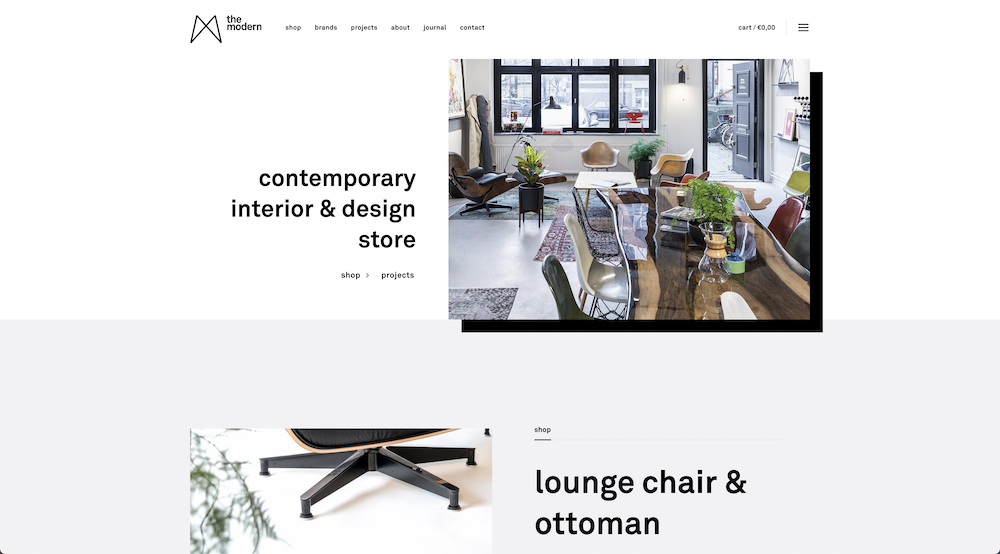 The Modern is an online furniture retailer specializing in all things modern and contemporary.
The shop page is fantastic because it allows you to browse their whole product selection but also lets you narrow down the selection through filters and categories if you're looking for something specific.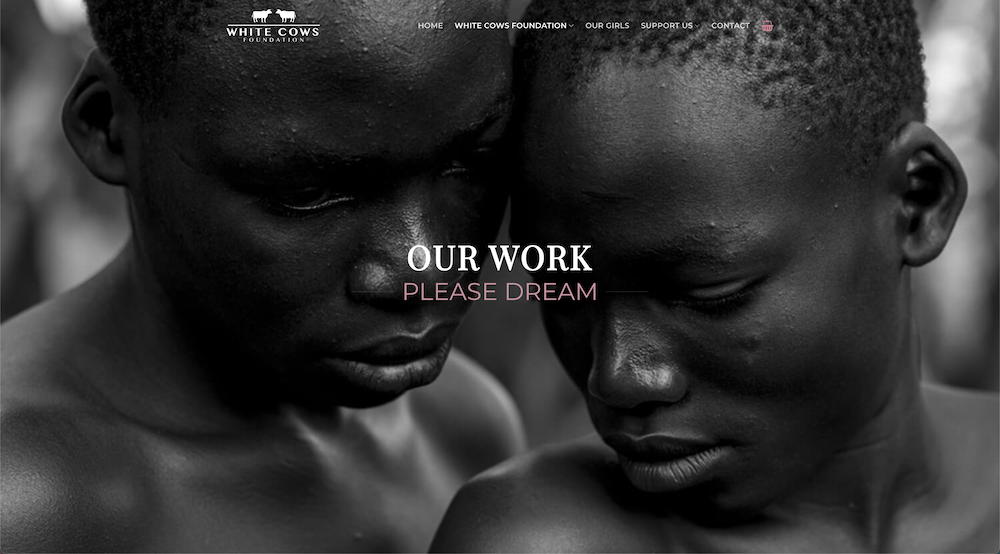 The White Cows Foundation uses Flatsome to provide all the details about the organization. It's not a large website by any means but it's a great example of how you too can leverage Flatsome for your business or foundation too.
White Cows provides education to girls in Uganda and on their website you can learn all the in-depth details about how to go about this as well as donate to the foundation too.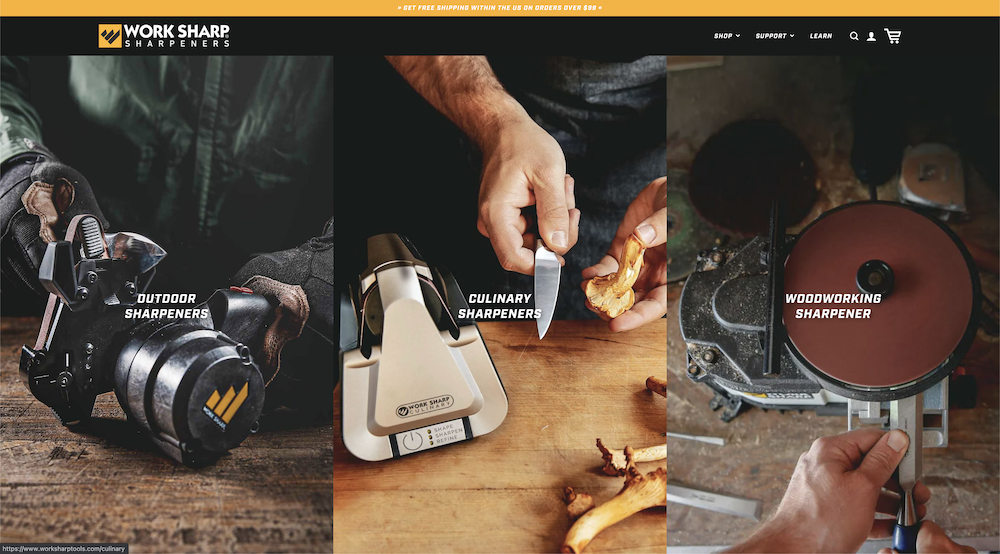 Work Sharp is another small eCommerce store that's using Flatsome.
The header on the homepage is a lonely feature as it guides the visitor to the three types of tools they sell. But, the header also has a small hover animation that gives this homepage and the company just a tad of interactive personality.
Small animations like these are present throughout the whole eCommerce store which is good because it gives a consistent interaction but the interaction itself isn't over the top nor obnoxious which is also good for user experience.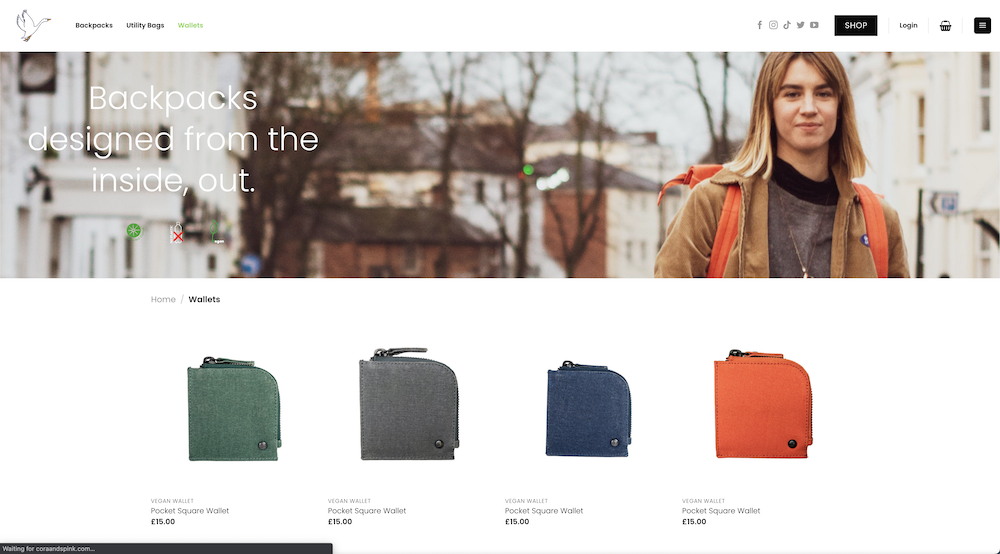 Up next we have Cora + Spink that only sells three types of products: backpacks, wallets, and utility bags. It's another small eCommerce store for sure but they most definitely made the most of Flatsome.
Their homepage features large photographs and bold typography along with ample whitespace. These kinds of design elements come together to create a high-end design that catches the attention of their visitors for sure.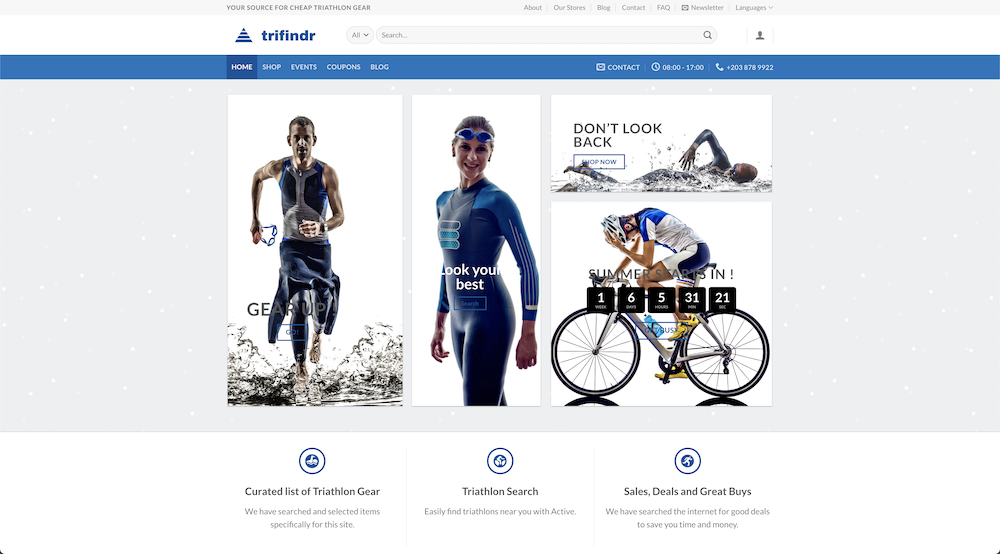 Trifindr's website is our last example on this list. And let me tell you, it's a great example of a simple and straightforward website that includes an online store, an events calendar, and a blog.
The company makes it extremely easy for customers or visitors to get in touch as they provide contact information in their sticky header.
Conclusion
As you saw from the above list, there are all sorts of websites you can create with Flatsome. It's a highly recommended eCommerce WordPress theme for a reason. However, you aren't limited to just creating an online store with Flatsome as its various features and customizations can also work great for business websites too. So, is Flatsome the right WordPress theme for you? What kind of website will you create with this fantastic theme?