40 Stunning Examples of Sites Using Wix
The WIX website building platform serves as one of the most intuitive and popular options on the market.
Yes, it's perfect for beginners, but the big question is: Can you make a site that actually looks professional?
It's a reasonable question, since many people assume that WIX is going to not have the capabilities of a system like Squarespace or WordPress. However, with one of the beautiful WIX templates and a little elbow grease, you can develop something truly spectacular.
The best part is that you have hundreds of these templates to choose from. Not only that, but the drag and drop designer on the backend is so simple and intuitive that even a complete beginner can utilize the system.
What's more is that developers have found it to be pretty darn effective, considering you also have access to more advanced tools, and coding modules.
👉 Here's a step by step guide on How to Create a Website with Wix 👈
Since many of us have seen commercials for WIX on TV, it's fresh in our minds as one of the first places to check out when starting to design a website. However, inspiration isn't always at its peak levels when you're constructing your barbershop, restaurant, or clothing company site.
Therefore, we put together a list with examples of unique sites using WIX. This way you can come back to see what other webmasters have done with the exact same tools you're using.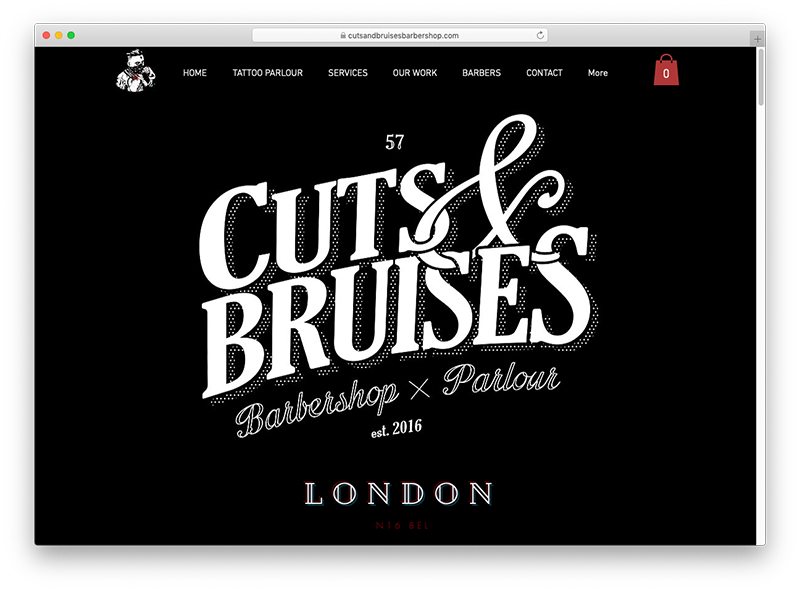 The Cuts & Bruises barbershop uses Wix to create a design that fits with their creative and unusual brand. The homepage features the logo as a hero image, with two round-shaped call-to-action buttons below.
The site has a one-page layout that showcases all the important information customers may want to know. The live chat and the shopping cart widgets use a distinct color that makes them instantly visible whenever a new visitor lands on the page.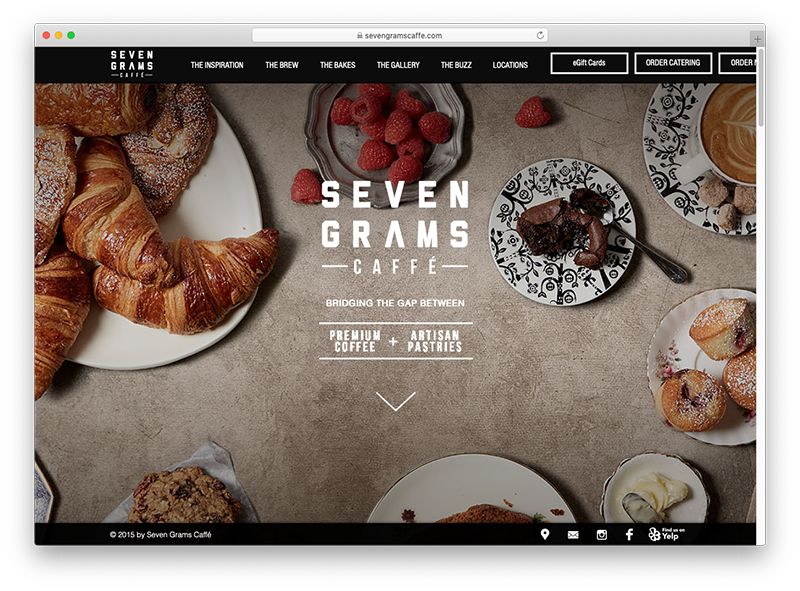 The Seven Grams Caffe website is one of our favorite picks for cafe and restaurant websites, since it provides a stunning fullscreen image that explains what the cafe is all about. When you scroll down you'll see several other modules with widescreen imagery and overlaying text.
This is a one-page layout with testimonials, social media buttons and image galleries all on a single page. Not to mention, customers can book for catering if they want.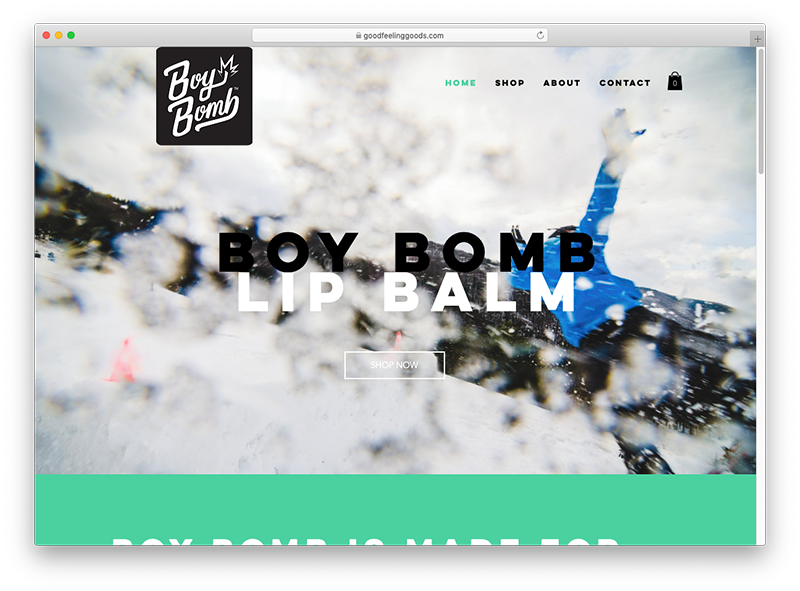 The Good Feeling Goods website has a full online shop with a shopping bag icon in the upper right hand corner. This indicates how many products are currently in the shopping bag, so a user can click on this at anytime.
The email address signup form is worth noting for those looking for a feature like that, while the blog provides imagery and information about the products sold.
Vintique created a sophisticated and elegant website with Wix. The design perfectly targets customers who are interested in antique- and vintage-looking watches. The homepage features a huge product photo with a centered top menu, logo, and slogan.
The branding is minimalistic and the aesthetics relies on smart typography and high-quality imagery. Vintage's website also has an online shop with product pages, product photos, a shopping cart, and a checkout page.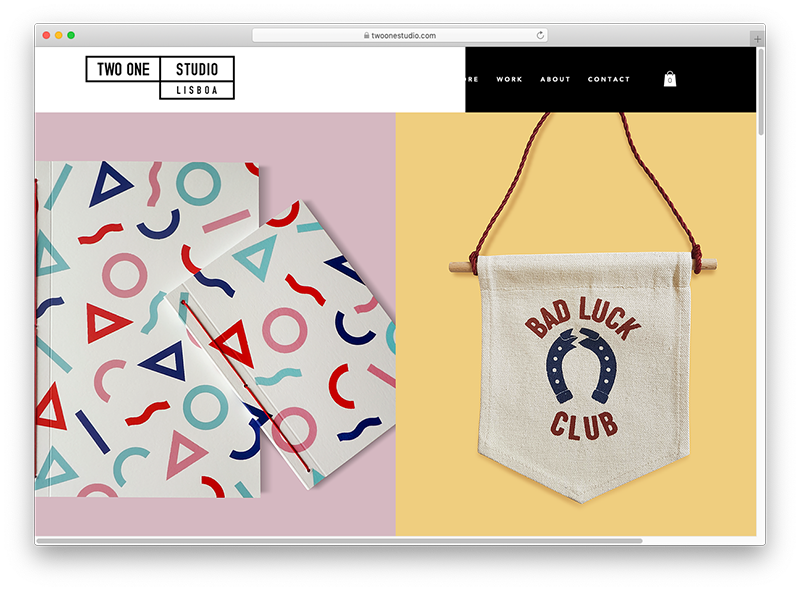 The Two One Studio uses an asymmetric split screen layout which is currently one of the biggest web design trends. Other pages on the site also use split screens, vibrant colors, and a fixed header that includes the logo, the menu, and a shopping cart.
On the Contact page, you can find a full width, embedded Google Map and a stylish subscription form—all made with Wix.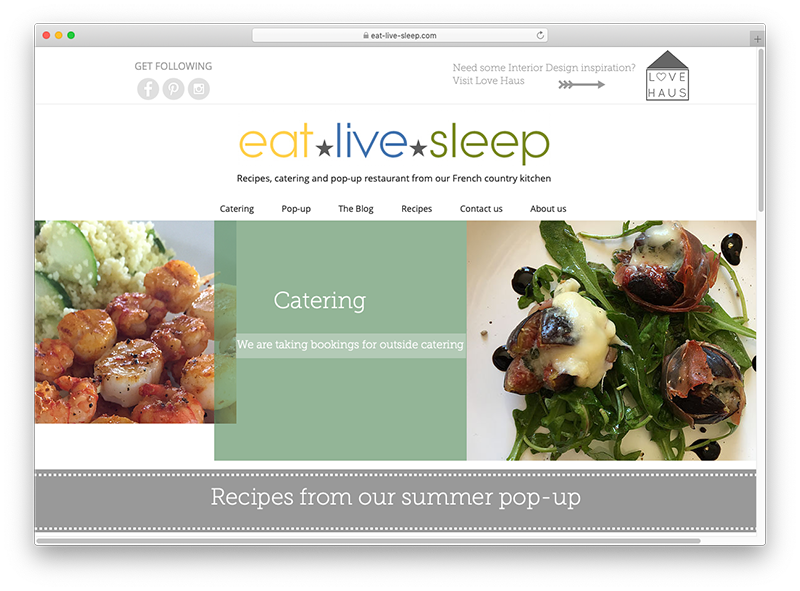 Eat Live Sleep is a food blog that features classic French country recipes. If you take a look you'll see how well Wix fits with sites that need heavy imagery—for instance, food blogs. The homepage showcases beautiful photos and an eye-catching full-width slider.
Eat Live Sleep also has an awesome recipe gallery that presents food photos within a neat image grid, complemented with an easy-to-use filtering system.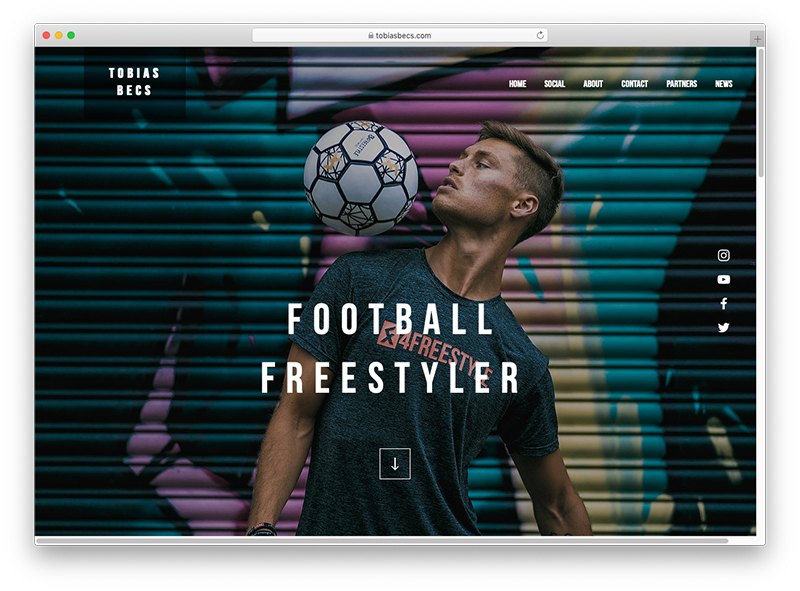 Tobias Becs is a football freestyler, and he does a wonderful job of introducing himself with a large image. The booking button resides on the header, and when you go down a bit on the homepage you'll see a large video playing as one of the modules.
Along with more videos below and tons of imagery, this is a wonderful example of how to get creative with your portfolio.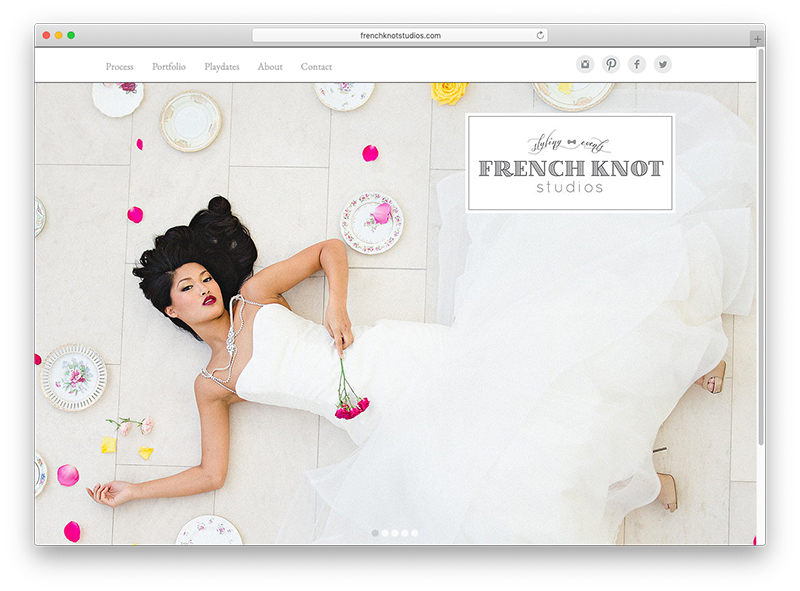 The French Knot Studios website had everything from elegance to color, with a stunning image slideshow right off the bat to some quotes at the bottom to get people intrigued about the company.
The social media buttons are located towards the top of the site, and the portfolio is structured in a way that shows off information about the photos right underneath the thumbnails.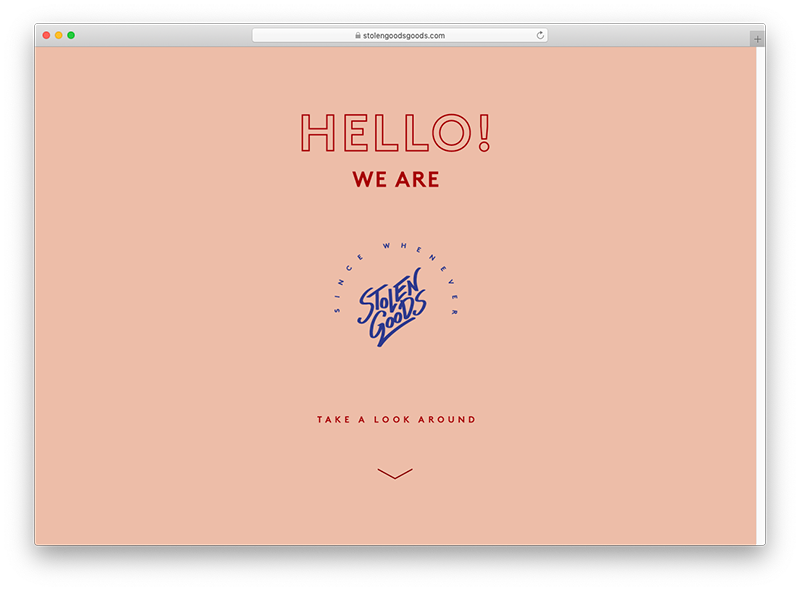 Stolen Goods is an online clothing store with an eye-catching and creative branding. The homepage makes use of a vertically centered design. It only has one single call-to-action, the down arrow that takes visitors right into the online store.
The shop uses a grid-based, minimalistic design that puts product photos into focus. Product descriptions and prices are only visible when you click a photo, which is a smart solution to hold the attention of customers.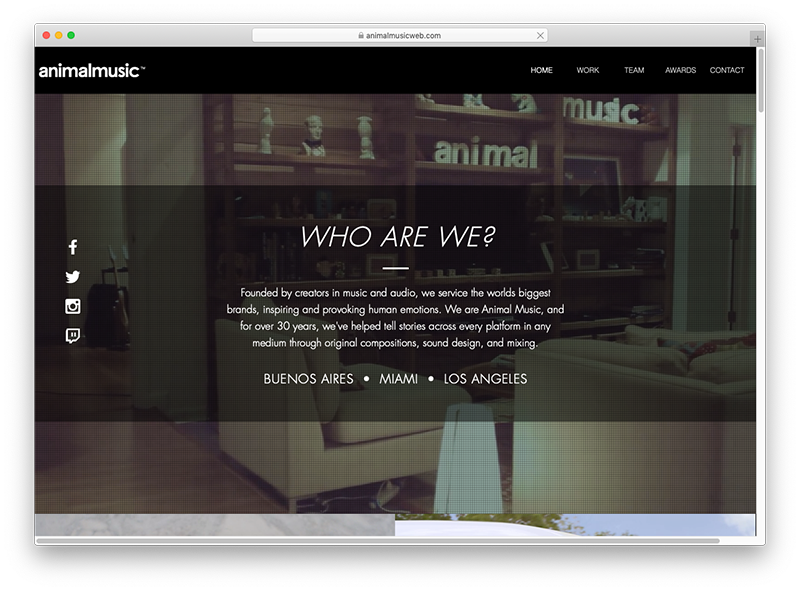 The Animal Music example is one of the more impressive portfolios presented, considering the entire portfolio takes up the majority of the space on the homepage. There's not even any space for text to go, since you go through the large thumbnails to see different posts types such as videos, images and more.
I like the fact that the social media buttons stick around on the left, so people can follow you along at anytime.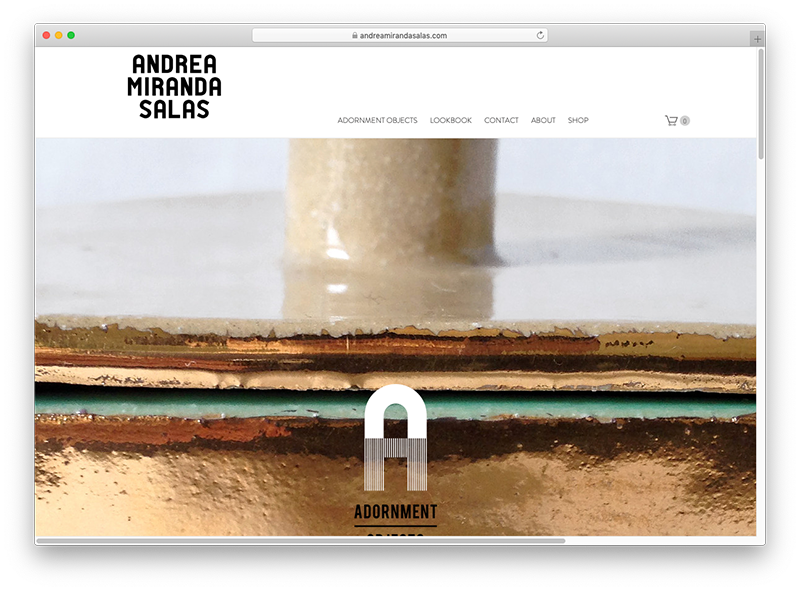 The Andrea Miranda site presents a whole shop full of interesting jewelry. The majority of the theme is filled with white space to keep eyes on the content, while the the product pages offer drop down menus for explaining materials, specifications and returns.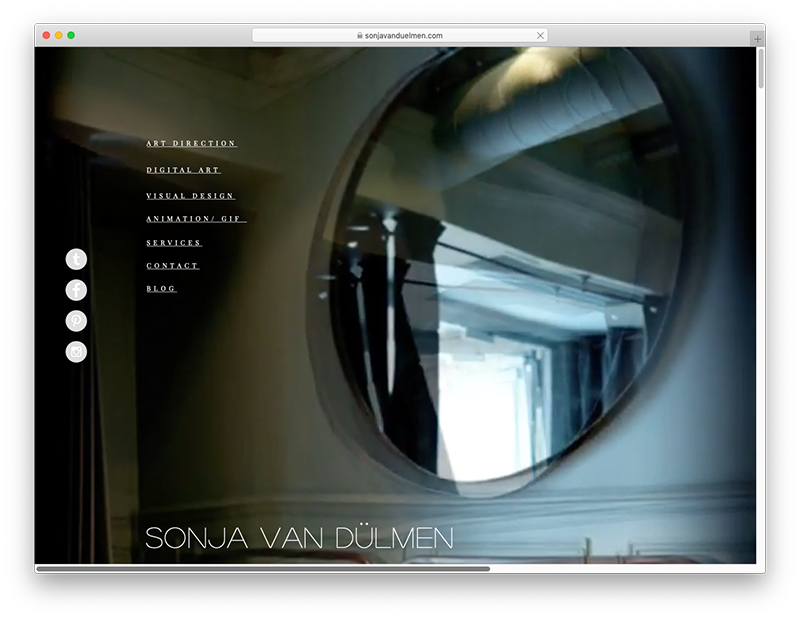 Here's a portfolio that's jam packed with projects. It's a solid example of what you can do with WIX if you need to fit dozens or hundreds of items onto a portfolio at once. The contact form towards the bottom of the page is rather impressive, since it includes an image of the articles, About information and a form for people to get in contact with her.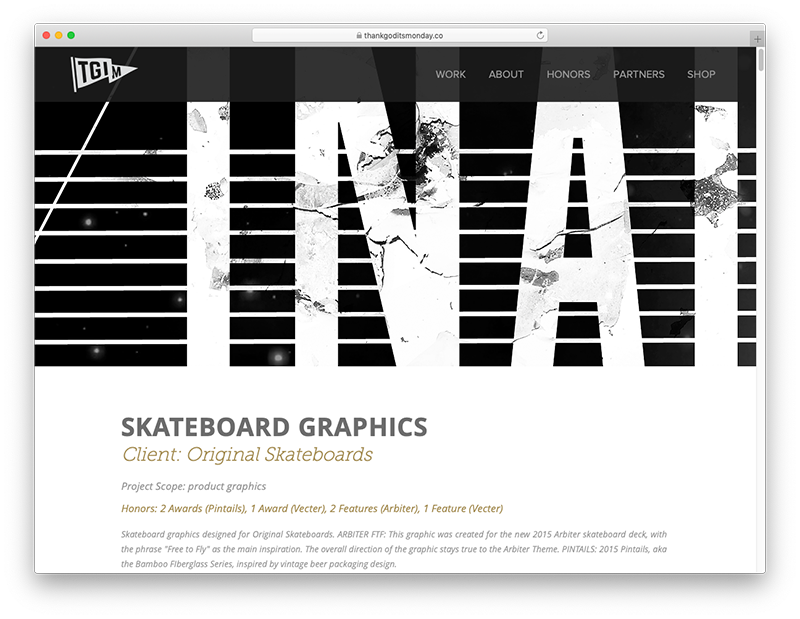 Thank God It's Monday (TGIM) features a clever vertical slider on their homepage, that allows visitors to click through the content of the page. The solution is very user-friendly, as users know their exact position on the page all the time.
TGIM has also created an outstanding portfolio with Wix, which you can find under the "Work" menu. Portfolio pieces are organized into a stylish all-image grid that helps visitors spot the item they may be interested in.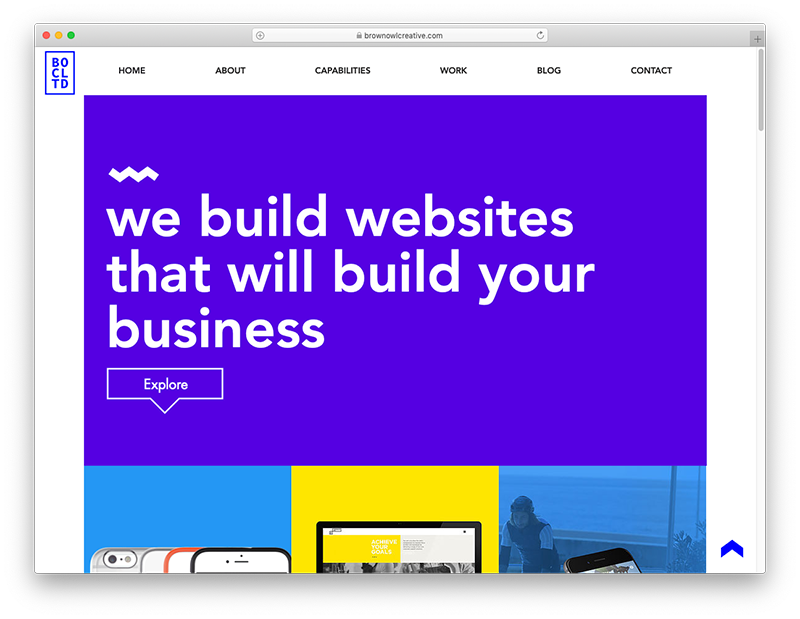 The Brown Owl Creative web design studio has implemented a Metro-style design with the help of Wix. The Metro grid makes a heavy use of animation that adds dynamism and a feel of movement to the design. Other pages consistently keep using the grid layout in order to present the studio's work.
The About page uses a parallax effect in the background. This may be surprising at first, but parallax is actually an excellent visual substitute for the animated image grid, as both create a sense of movement on the site.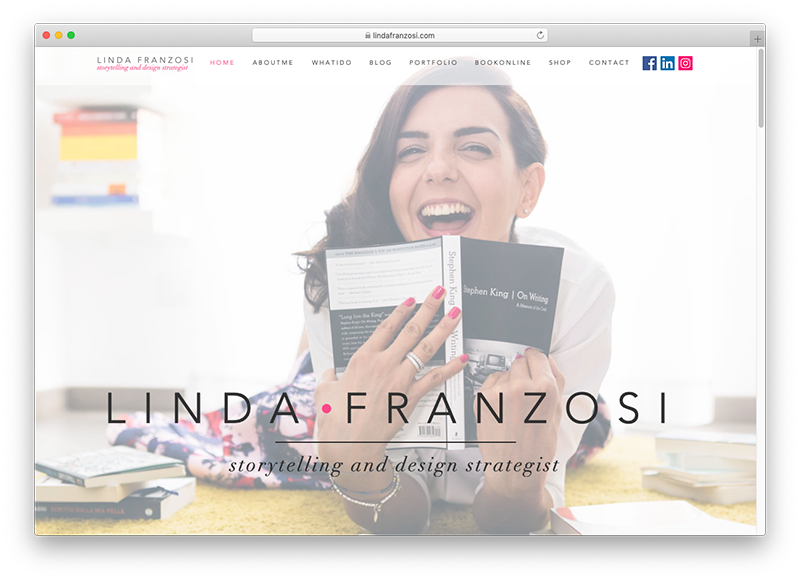 Linda Franzosi talks about who she is right from the start. This is an effective move since she is a storyteller and designer. The books in the background give you a feel of her brand, while the social media buttons are situated in a nice place for getting more followers.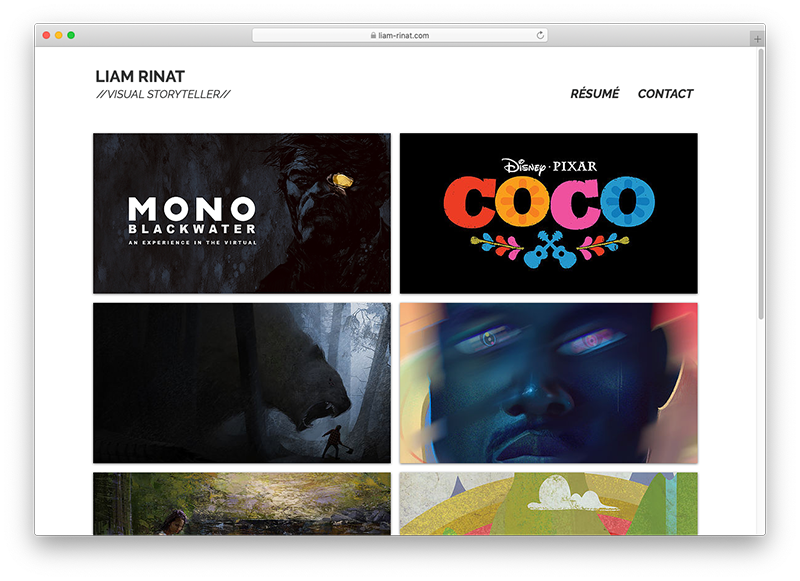 Liam Rinat takes a WIX template and turns it into something unique, yet clean and simple. The navigational menu consists of only three buttons. So people can go to the portfolio, contact form or the homepage. The portfolio is actually featured on the homepage as well, so users shouldn't have any problems getting to it.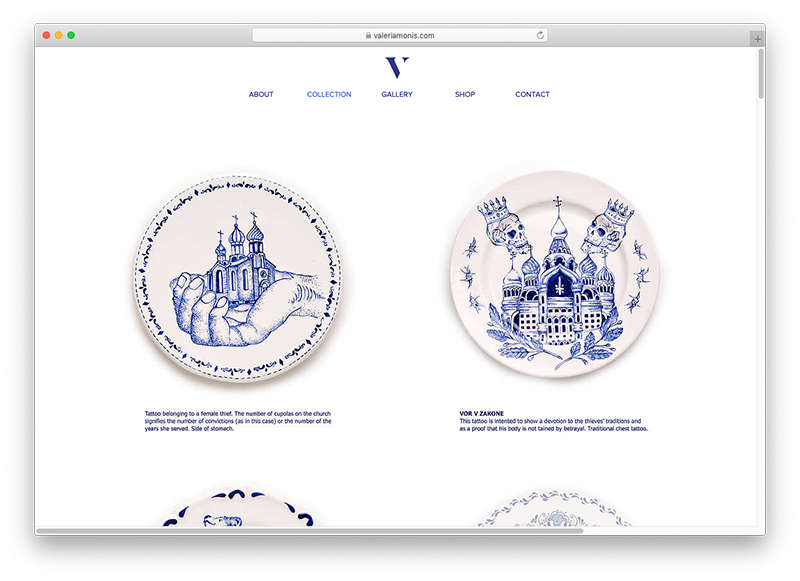 Valeria Monis is a multidisciplinary designer and artist, with an eye for detail and a drill for quality. Her ceramics are confronting yet whimsical, inspired by tattoos and stories.
This site is mostly two tone, with blue text on a white background to complement the blue hues of Valeria's everyday tableware. The centered navigation at the top of the page is simple and intuitive, allowing visitors to easily browse through the many products that are for sale. The gallery page is a stand-out with its fullscreen layout and bold imagery.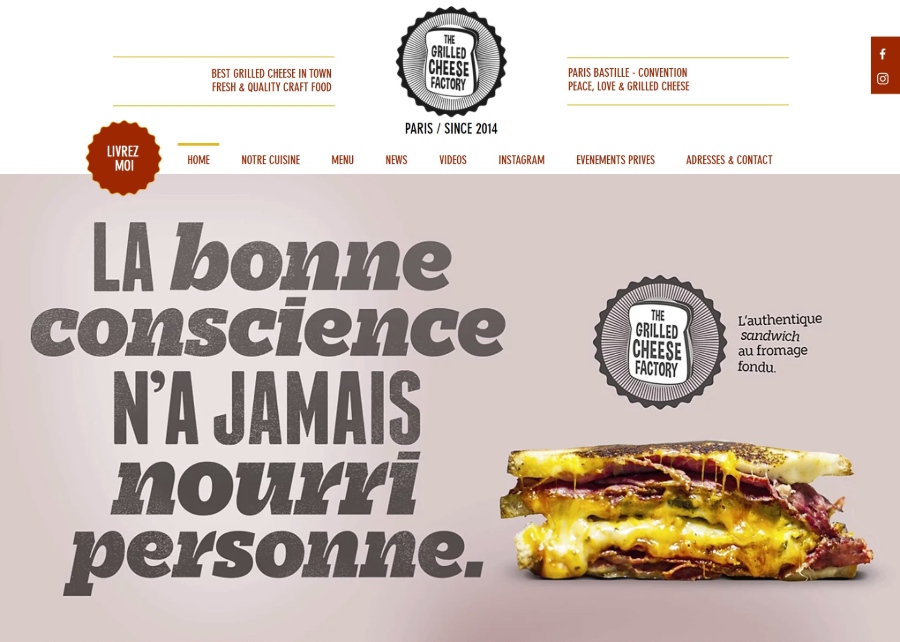 The Grilled Cheese Factory is a restaurant in Paris, France that, as you'd expect, sells a variety of grilled cheese sandwiches. It has a very unique design that showcases how you can really make Wix your own.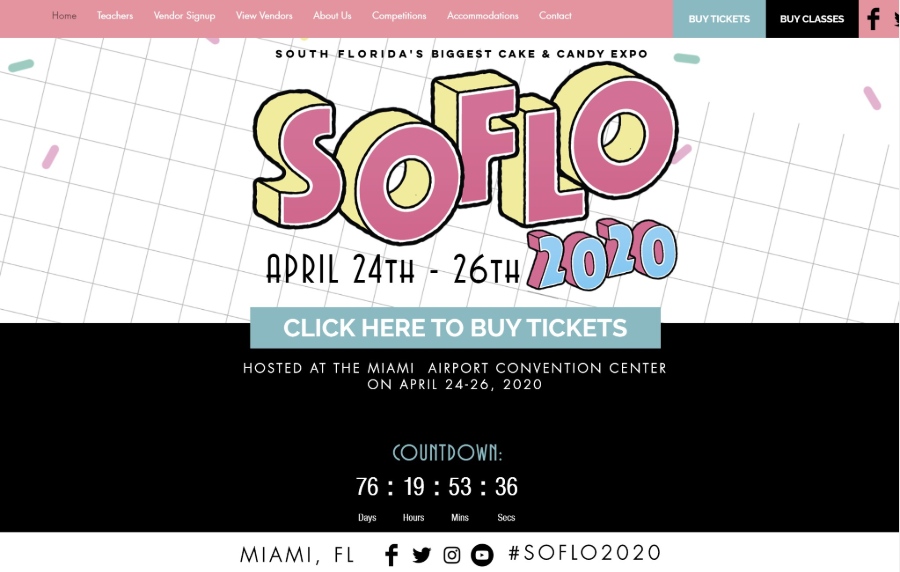 Keeping things going with the food theme, SoFlo Cake and Candy expo is "South Florida's biggest cake & cake and expo". It's another unique design with lots of bright colors and elements, like a countdown timer.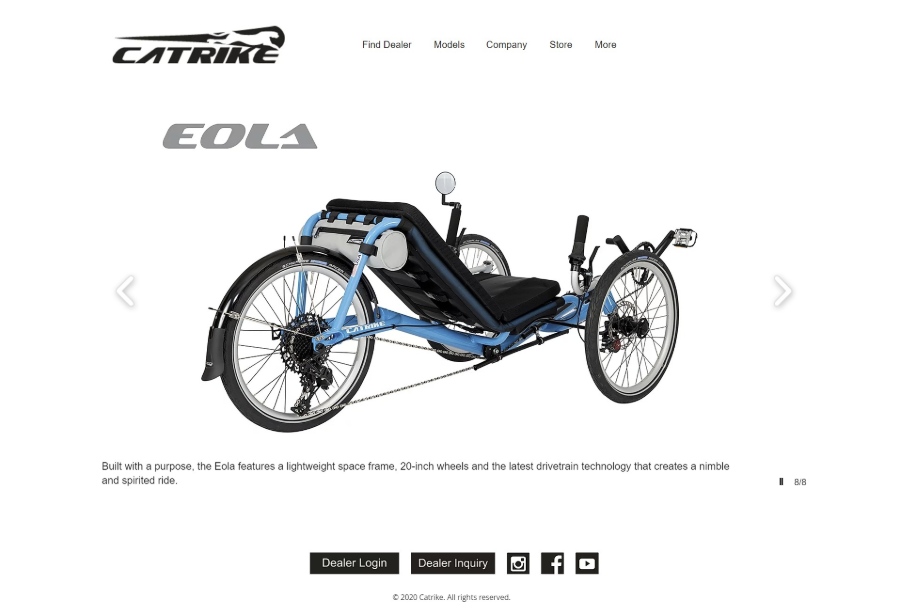 Catrike sells performance tricycles, which I never knew existed until putting this collection of Wix examples together. It's a simple site, but it does a good job of highlighting the different product ranges.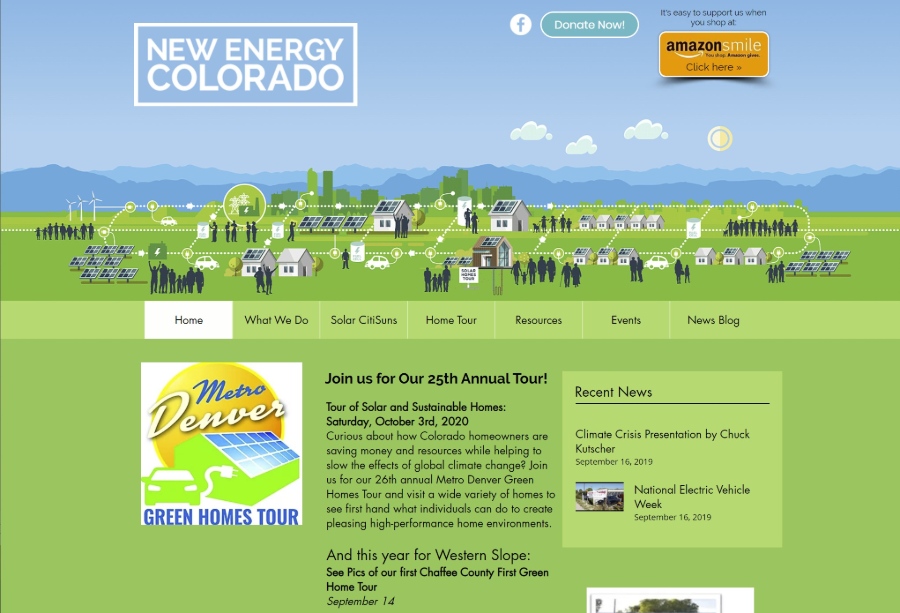 New Energy Colorado tries to encourage residents of Colorado to use more sustainable energy sources, like solar power. To help them do that, they use a website powered by Wix.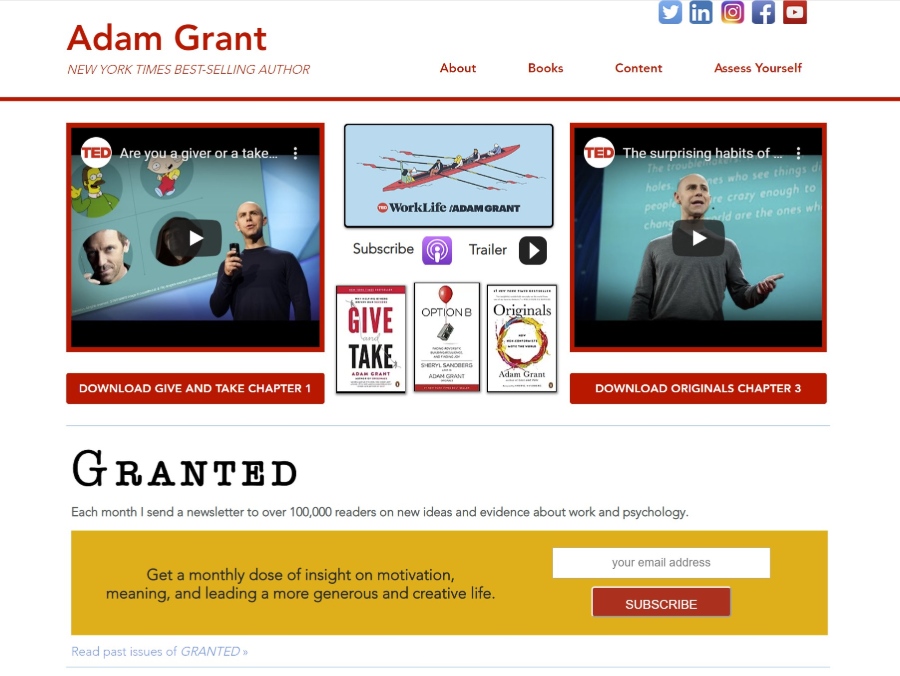 Adam Grant is the best-selling author behind books like Originals and Give and Take. To showcase his work and tell his fans more about himself, Adam uses a website built with Wix.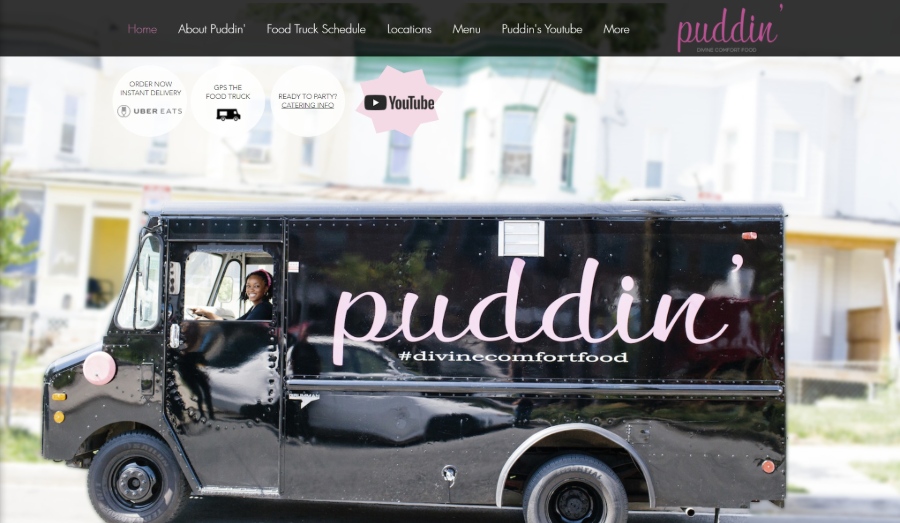 Puddin' is a Washington DC-based food truck that sells comfort food. Since launching, the business has grown to include multiple food trucks and market locations, all powered by Wix.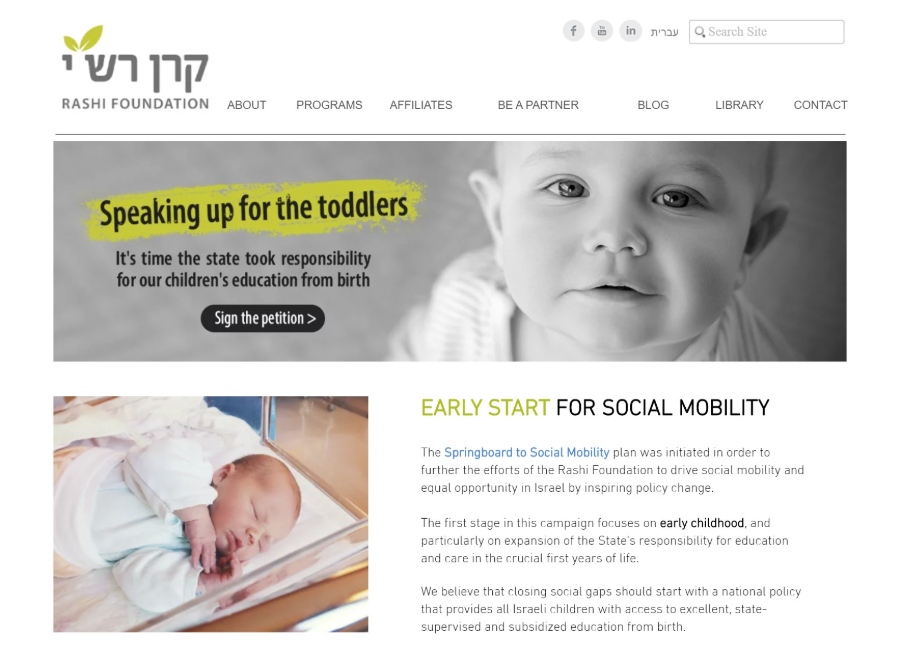 The Rashi Foundation is a non-profit organization that aims to "drive social mobility and equal opportunity in Israel by inspiring policy change." They use Wix to showcase their efforts and raise awareness.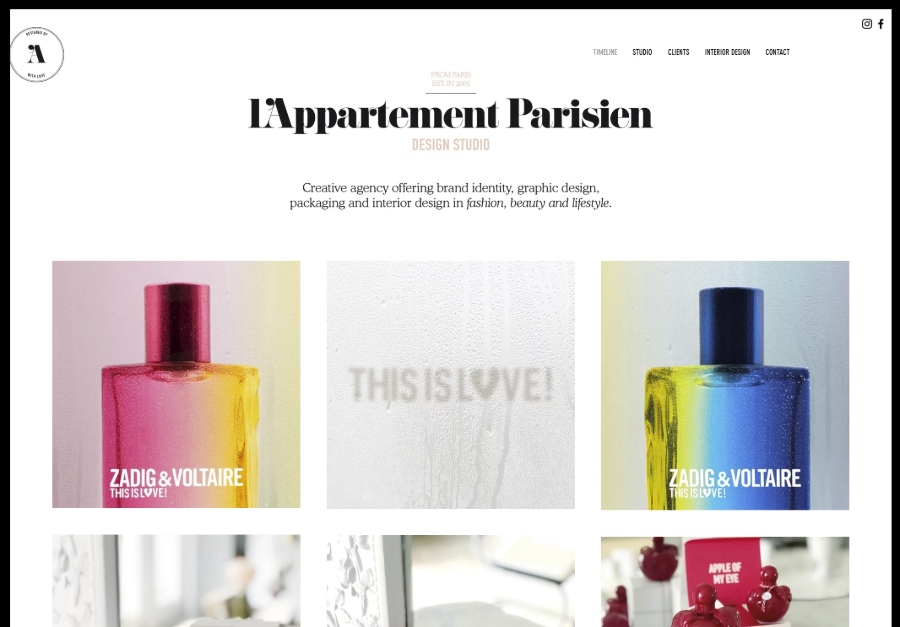 L'Appartement is a creative agency that helps with brand identity and design for businesses in the fashion, beauty, and lifestyle sectors.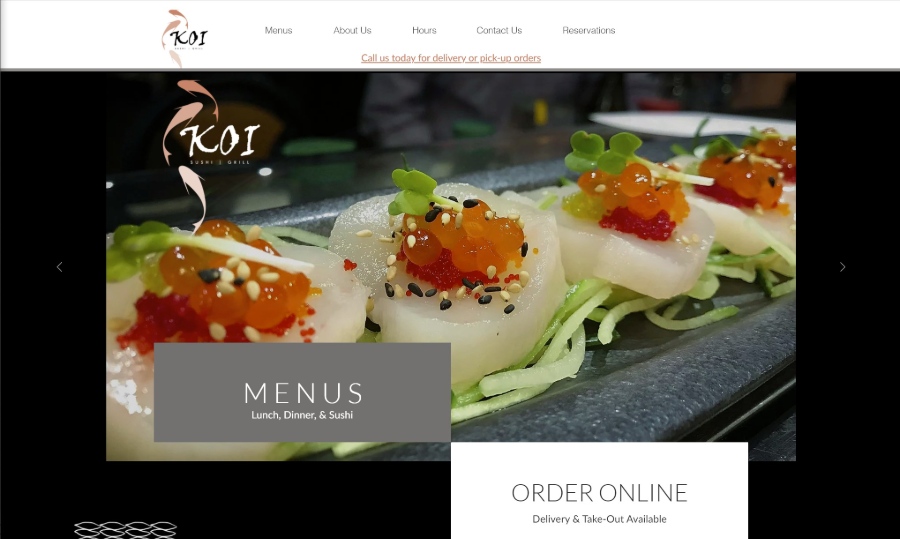 Koi Grill & Sushi is a restaurant located in Raleigh, North Carolina that was mentioned as a Wix example in the comments section of this post. It showcases the restaurant's menus and online ordering options.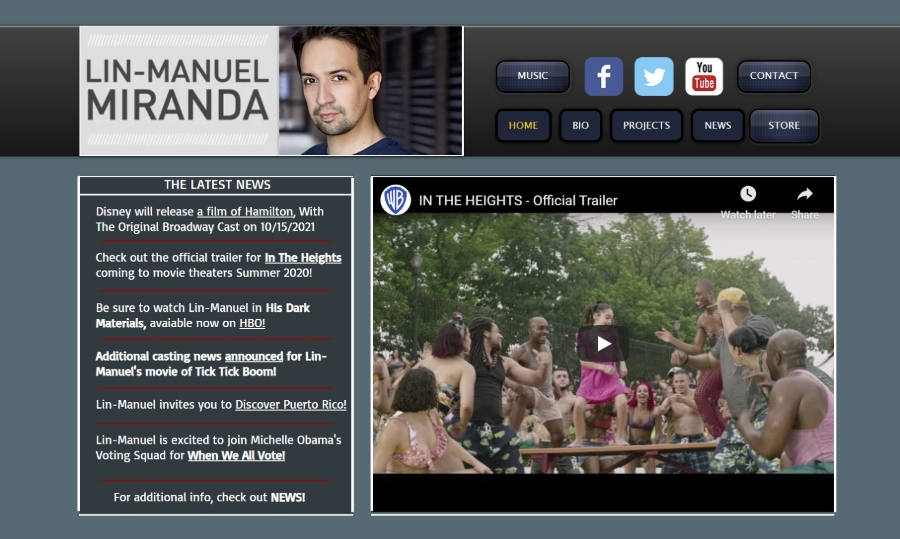 Lin-Manuel Miranda is a popular actor best known for his work in Hamilton. For his personal website, Lin-Manuel uses Wix.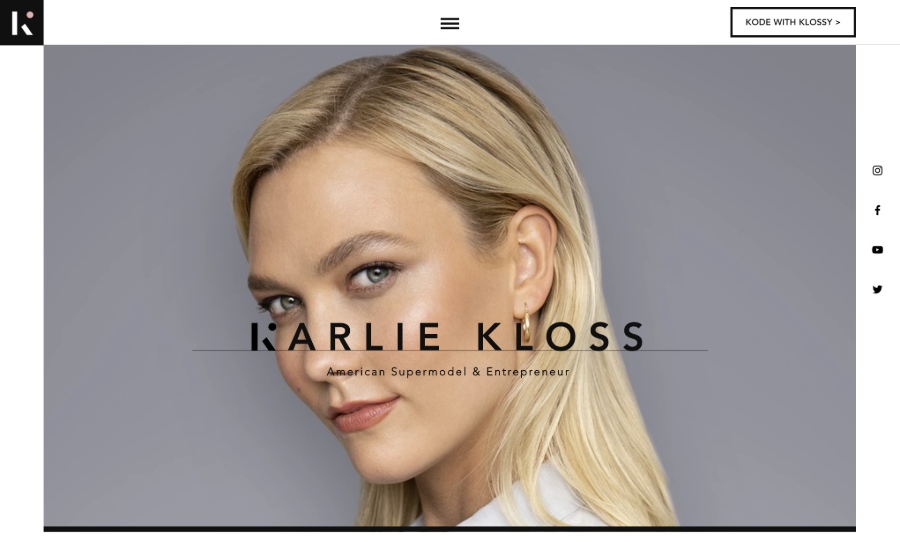 Karlie Kloss is an American supermodel and entrepreneur who also runs her own non-profit organization. To showcase all of her work, Karlie uses a website powered by Wix.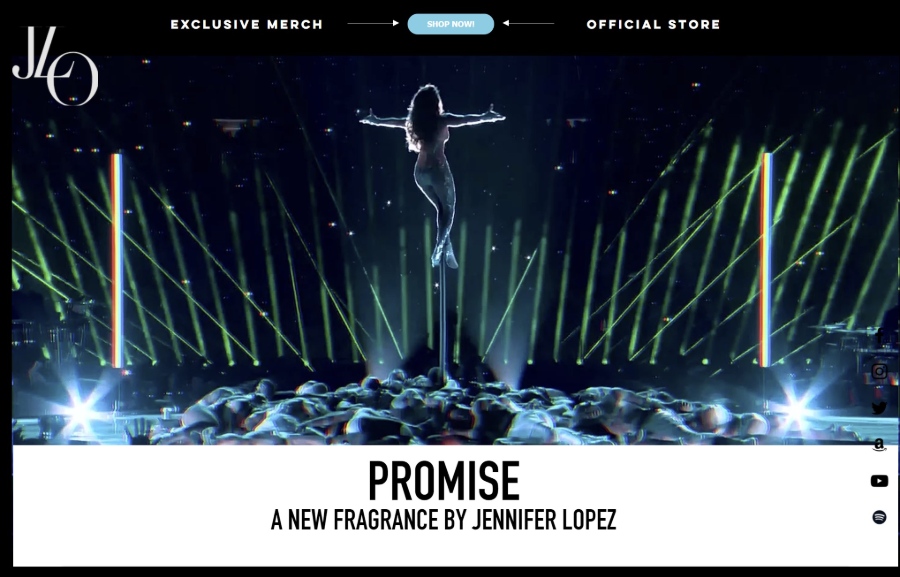 Perhaps you've heard of Jennifer Lopez? If not, she was most recently seen on the halftime show of the 2020 NFL Super Bowl. Jennifer uses a website powered by Wix.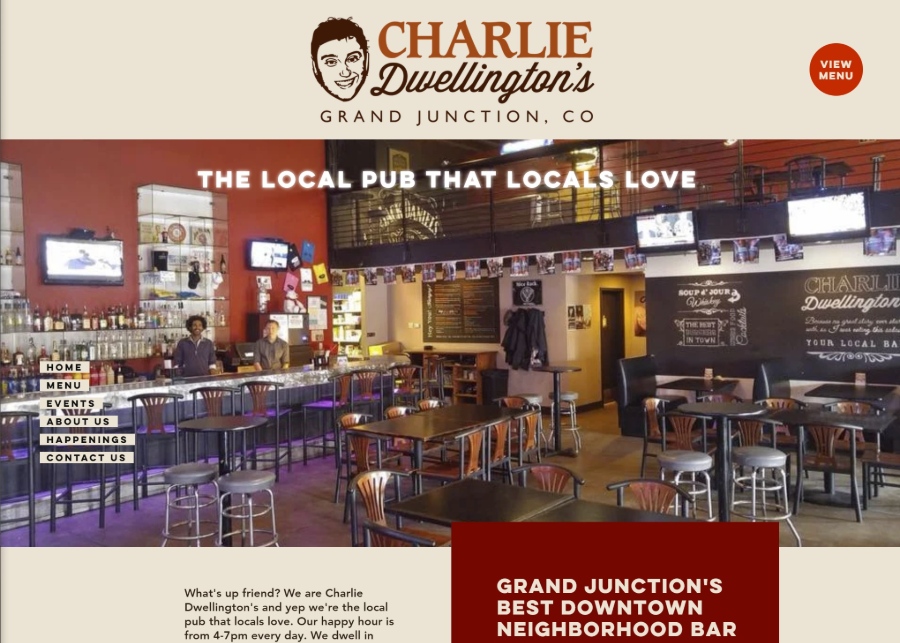 Charlie Dwellington's is a restaurant and pub located in Grand Junction, Colorado. Their Wix-powered website showcases their menu and location information.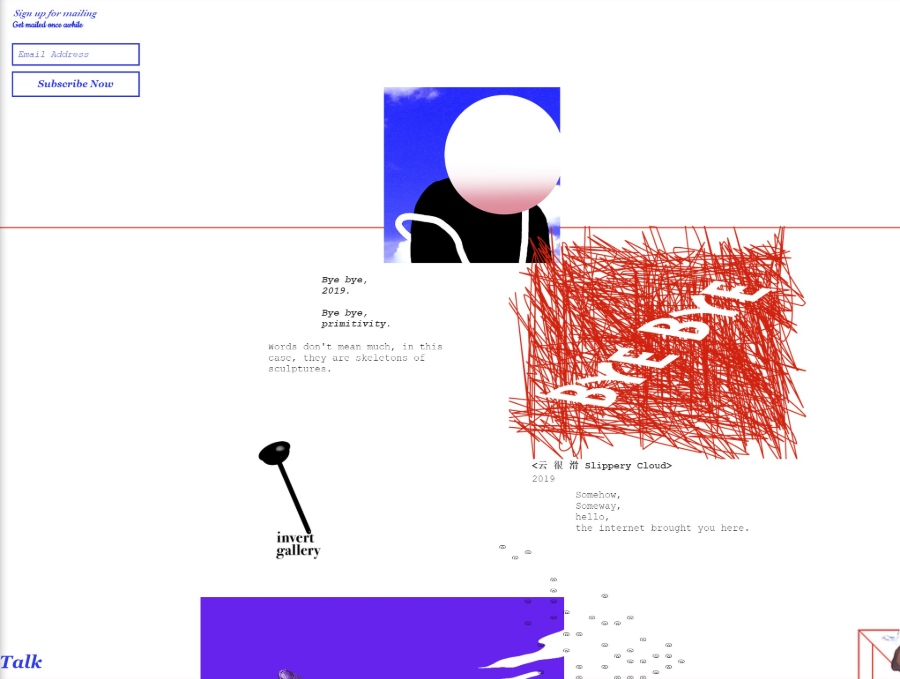 Invert Gallery is the personal blog of Syno Key. It has a very unique design, which shows you all of the different directions that you can take Wix in.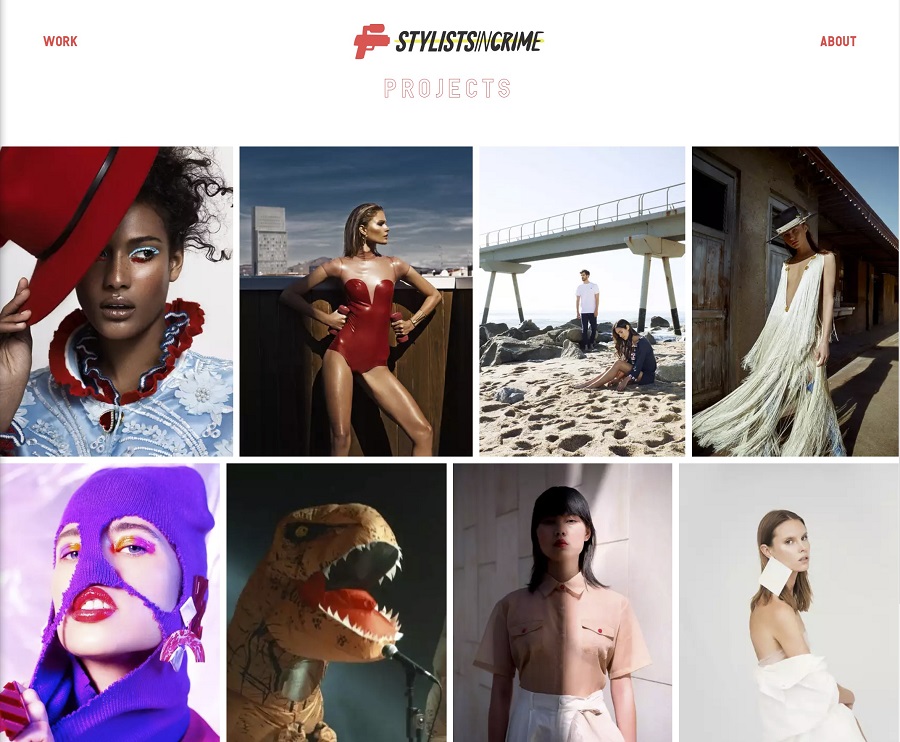 Stylists in Crime is a Barcelona-based stylist with a great portfolio website powered by Wix.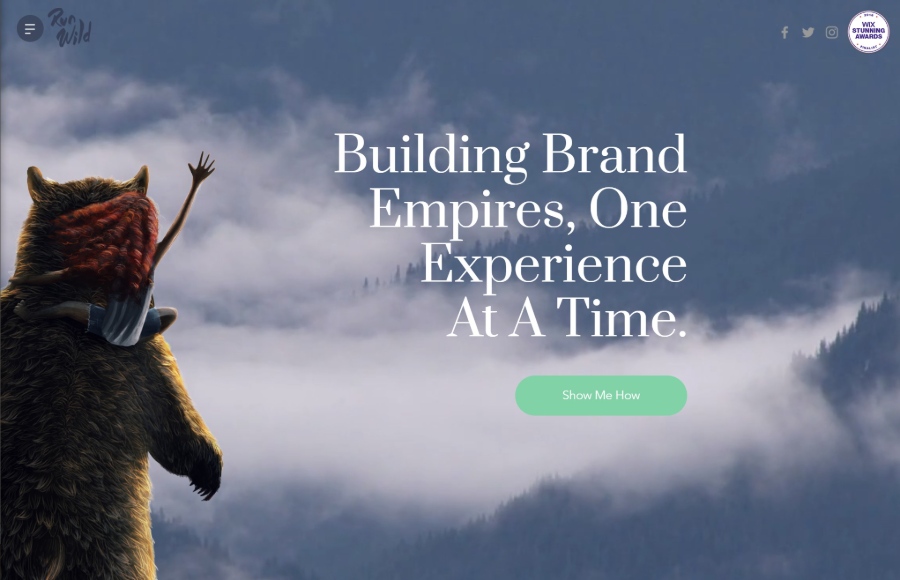 Run Wild Design helps people build "brand empires". Their website was a finalist in the Wix Stunning Awards competition.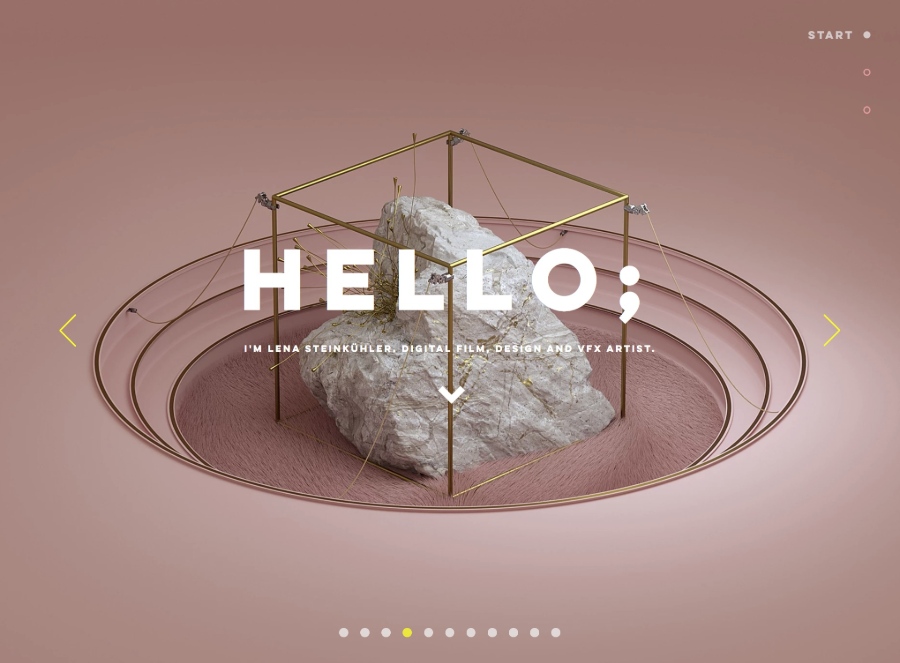 Lena Steinkuehler is a digital film and VFX artist who uses Wix for her portfolio site. The design uses a full-screen slider at the top and a neat grid-based approach that helps Lena showcase all of her work.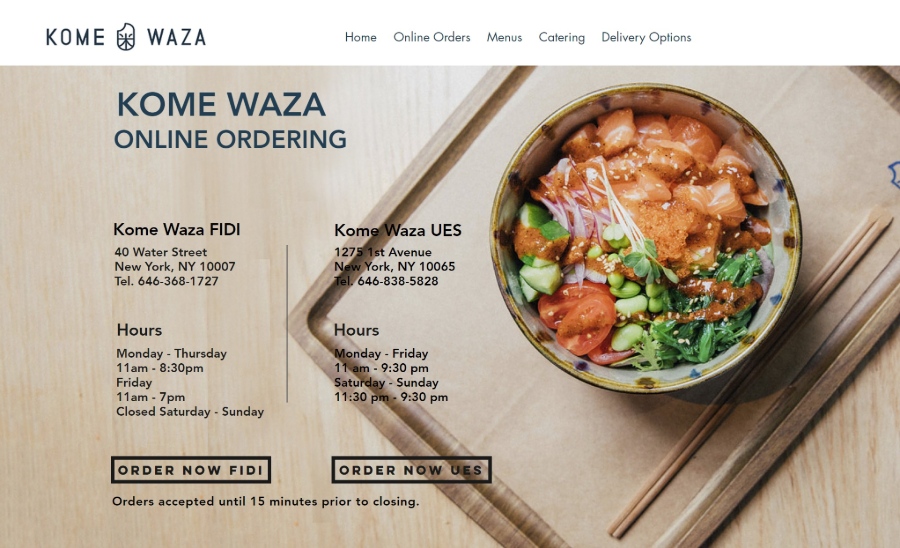 Kome Waza is a restaurant with multiple locations in New York City. They use a Wix-powered website to display their food menus, catering services, and only ordering options.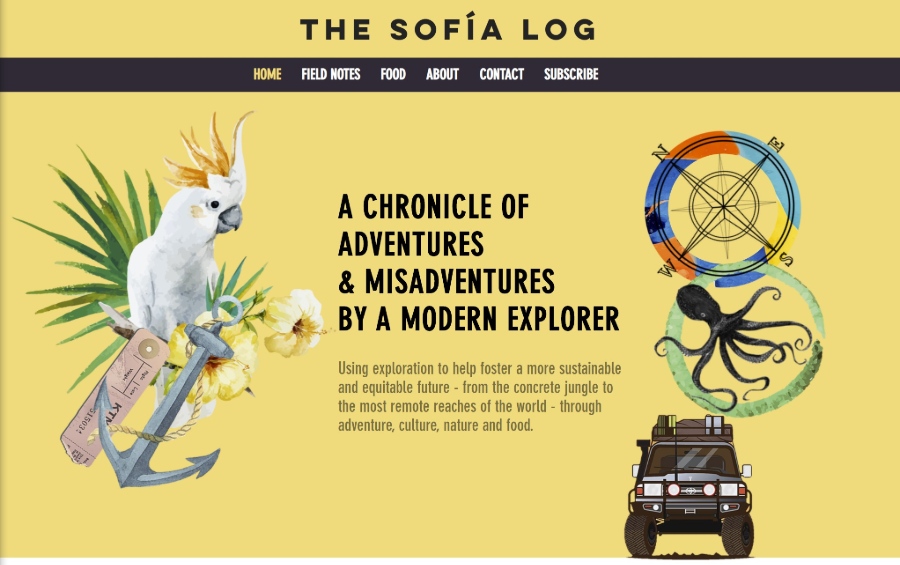 The Sofia Log is a travel and food blog from none other than Sofia. It has a great playful design with tons of colorful imagery. You don't see as many blogs using Wix, so this is a cool example of how you can use Wix for a "standard" blog website.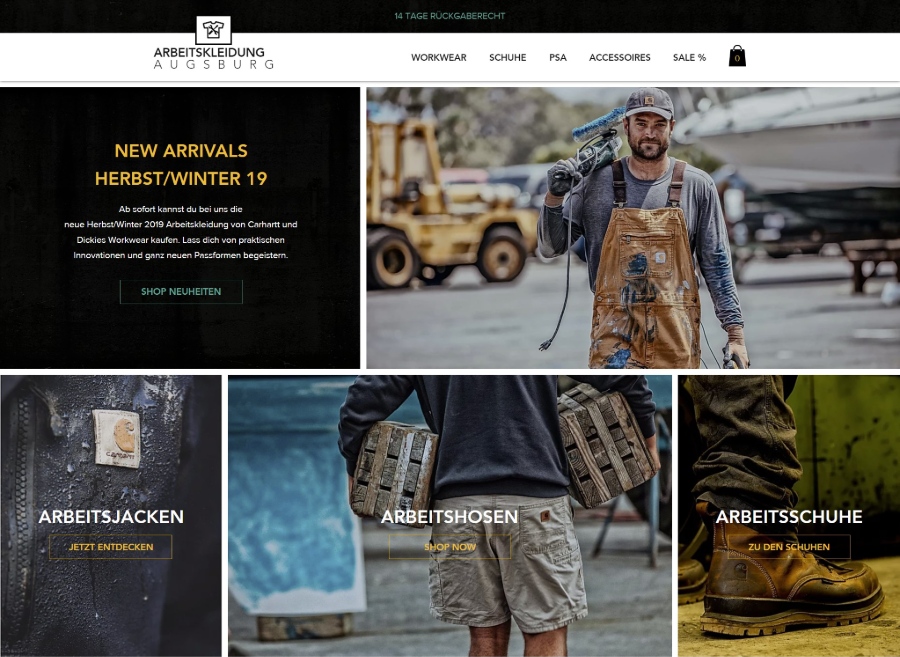 Arbeitskleidung Augsburg is an online shop powered by Wix. If my German isn't too rusty, I believe that Arbeitskleidung Augsburg sells heavy-duty workwear.
This is a great Wix example showing how you can use Wix to power an eCommerce store.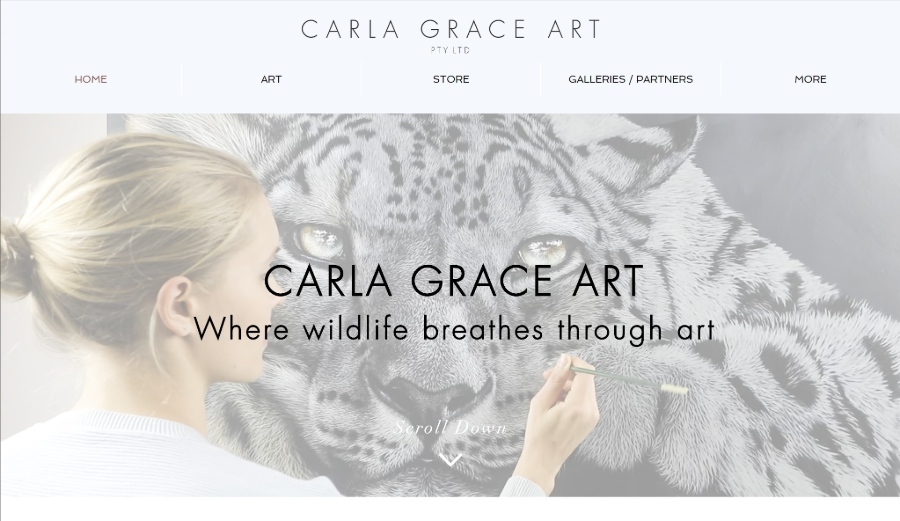 Carla Grace is an artist whose work is "where wildlife breathes through art". To power her portfolio and online store, Carla uses Wix.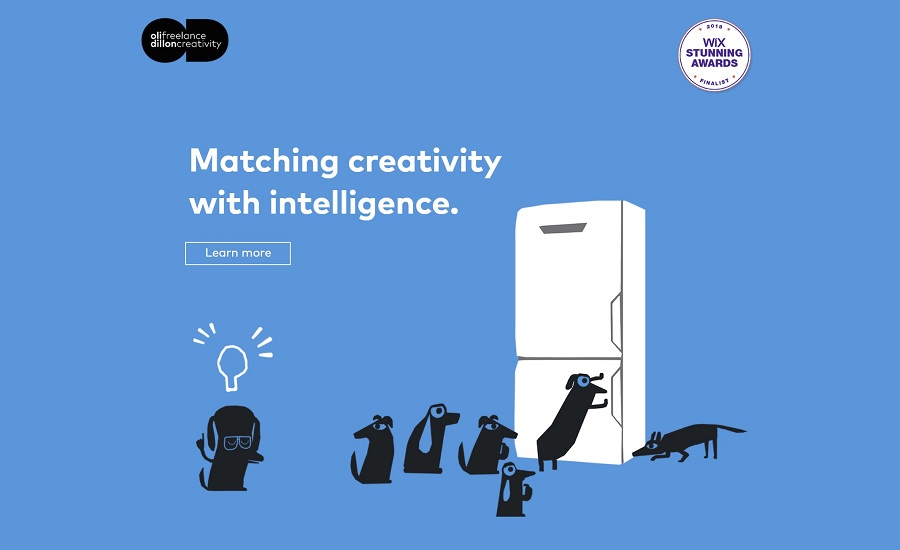 Oli Dillon is a freelance graphic designer with a simple but stunning portfolio site that uses large color blocks and illustrations.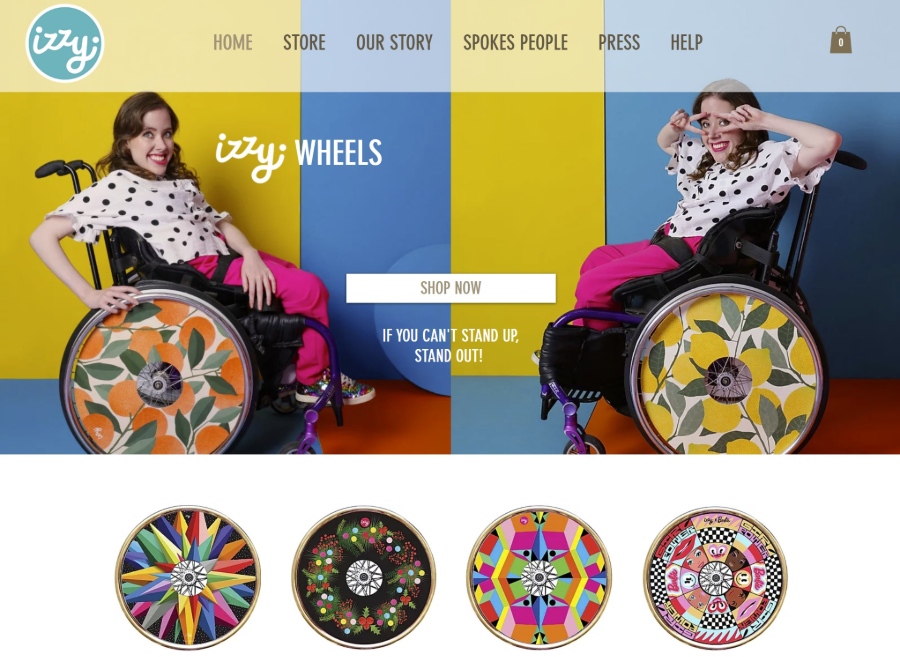 Let's finish out our list of Wix website examples with another eCommerce store that's powered by Wix.
Izzy Wheels sells colorful wheel covers for wheelchairs to add some character. Their store is powered by Wix and includes lots of colorful elements to match the colorful wheel covers.
Conclusion
WIX has lots to offer in terms of power and simplicity, so it's nice to see that so many webmasters are having success with it. If you would like to share your WIX website design, feel free to drop a line in the comments below.