20 Examples of Websites Using the Popula Avada WordPress Theme (2022)
Avada has been the #1 selling WordPress themes for over 7 years. It's a flexible and versatile theme that has been a great tool for agencies and businesses throughout the years.
Even if you're a beginner and just starting out, Avada is user-friendly so that you don't have to use code in order to make the most of this WordPress theme. Instead, you can use their website builder to drag and drop various page elements to create the WordPress website of your dreams and business needs.
Avada makes customization so easy that you won't end up creating a website that looks like many others.
With Avada, you'll be able to create a website that's unique to you and your business. It's true whether you're a professional with many years of experience or just starting with website building and management.
A little bit about the Avada WordPress Theme
There are so many wonderful things to know about Avada. The theme has been around for a long time now and over the years it has generated a lot of sales and many good reviews. According to Themeforest, Avada has been continuously updated since August 2012 and it's currently on version 7.3.
Some noteworthy features include:
Gutenberg optimization
WooCommerce integration for shop building
100% mobile friendly designs
120+ custom design elements for header, content, footers and cards
82 prebuilt website examples
7 premium plugins included
Integration with Events Calendar, Contact Form 7, and bbPress
However, one of the biggest things about Avada are the high-praising reviews the theme has generated over the years.
Avada's amazing customer reviews
Having been around since the summer of 2012, it's no wonder Avada has sold so many copies. In that time, the theme has also generated over 24,000 5-star reviews as well. Its current rating on Themeforest is 4.77 out of 5 stars. Additionally, you can see many incredible reviews and testimonials for Avada.
"Avada is the Swiss Army Knife of WordPress Themes. It does everything!"

Collis Ta'eed, CEO of Envato (Envato owns ThemeForest)
"I've been using the Avada WP Theme for the last 6-7 years. I can't recommend it highly enough. For the last 5 years, I've used it exclusively for all site builds & can't wait to continue to grow my client's sites with Avada by my side. Their support is awesome. Don't read another review, just buy it NOW! :)"

Themeforest buyer, May 2021
"Wish I could give 5 Stars for all categories. Great product. Great updates. Great support. Highly recommended."

Themeforest buyer, May 2021
"I highly recommend Avada for its stability, customizability, excellent support, and frequent updates/improvements. A great theme and it just keeps getting better."

Themeforest buyer, April 2021
21 Avada WordPress Theme Live Website Examples
Below is a list of 21 different websites that use Avada. It's a great showcase of what's possible for you to build with this theme too.
910 West is a small business out of Arizona, US. They provide services such as social media marketing to other small businesses. And, they have a lovely website thanks to Avada.
They were able to customize their site with their light and colorful branding to meet their needs and came out with a fantastic website that speaks to their target audience.
Wetetnagami's website is absolutely stunning. It's built completely with Avada and features stunning photography and videos as a centerpiece to their site.
And it makes sense, as it shows off the experience perfectly to their potential campers. Overall, the website has a minimal look and feel with a clean design.
Leon's website also features a clean design with plenty of high-quality photographs.
The various product pages are well designed too as they have a great user flow with related items at the bottom of each page so that the customer can continue to explore more of Leon's products.
This Australian company is a great example of a straightforward website. As you can see, they have a handful of pages that detail their products and services.
Yet, each page is filled with ample whitespace and great typography which make it easy for visitors to read the details.
Here's an awesome example of a website for a creative agency that provides all kinds of marketing services. Their homepage, for example, is quite minimal and the bright red accents work well to highlight key pieces of information.
It's a website design unlike the rest of the examples in this list, don't you think?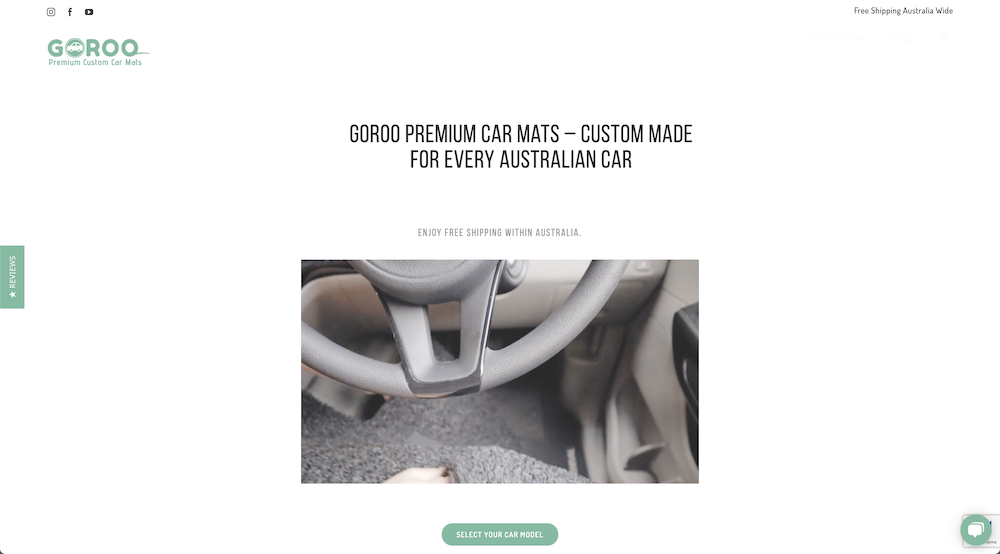 Goroo created a light and minimal website with Avado that showcases their custom mats front and center through videos and photos. Each page is minimal but gets the job done in communicating the company's products and services.
Again, note that so far each website in this list is unique and doesn't feel like a recolor of a single theme six times over. That's the flexibility of Avada.
Here we have a single-page website that uses sticky navigation, a contact page, background images, and even a messenger bot.
It's a great example of how to use Avada if you don't need a large website. You can certainly make the theme work for you no matter your company's website needs just like Pump Fitness did.
Jack Whitehall's personal website is a great example to look at for creative professionals.
Whether you need a full portfolio or just a landing page with additional information about yourself and your craft, it can certainly be done with Avada.
Jack's site isn't the only personal site on our list today but it does feature his brand in a great way, don't you think?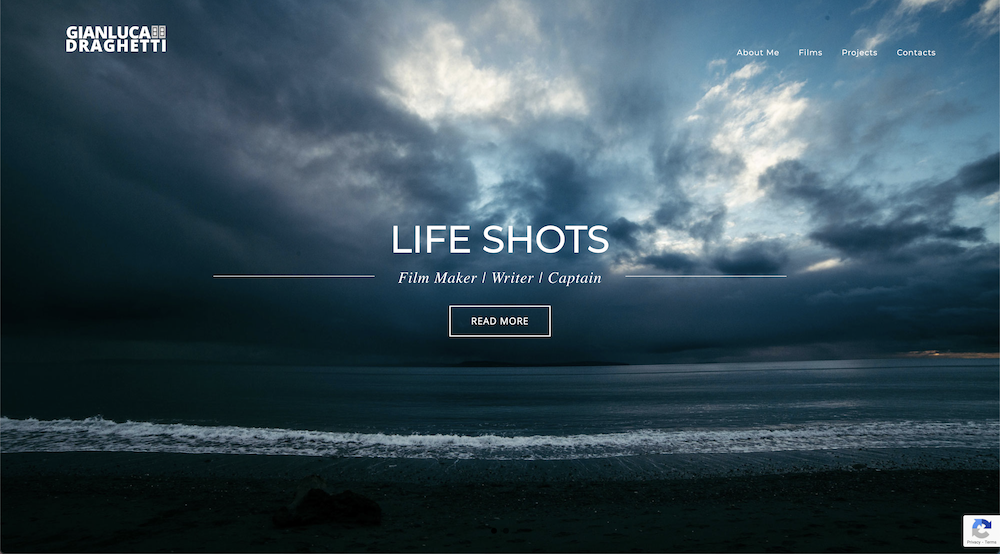 Gianluca's portfolio is fairly small but it does a great job directing visitors to his various portfolio pieces, many of which are short videos.
Each portfolio piece features a video with a short description and related projects. It's a fairly standard portfolio but Gianluca certainly makes it his own.
Swift River's homepage features a full background image hero with a clear CTA to check out their services. It's a very direct website intro.
The consulting company was able to customize their website and express both their services as well as their own branding throughout their website.
Russell Brand's website is very well designed in a minimal style. Frankly, his site is quite direct as each section on his homepage is exceptionally clutter-free.
All in all, it's another great example of how you can customize the Avada theme to make your website stand out from the crowd.
Up next we have a website for a lovely creamery. It's filled with bright colors and photographs throughout.
Overall, it's a simple website. But, it does a great job of showing off its ice cream flavor and enticing its visitors on the homepage and subsequent pages.
Here we have an exceptionally professional website with a unique look and feel for another marketing firm.
RankPay certainly took their time in designing and creating their website with Avada as it does not look like a WordPress website by any means.
The overall visual design style is great which must give their visitors and potential customers a fantastic first impression.
Wilkes Community College is a fairly large website that, of course, also uses Avada.
They utilize all sorts of the theme's features such as a carousel, website search, and an events calendar to name a few. Wilkes does a great job of showcasing the community college's courses, how to enroll, and many other student resources.
Simplelogic's website features the company's orange company color throughout the whole website. There are various graphical elements like their logo as a faded background image too. They most definitely took their time to make Avada work to their advantage in creating a steller website out of a quality WordPress theme.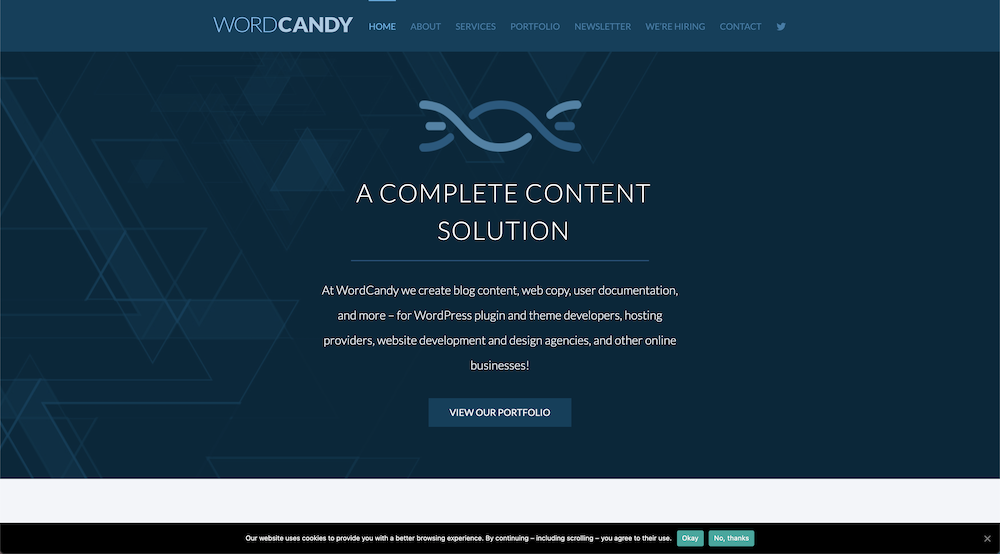 Although WordCandy's website might appear simple, don't overlook it. The homepage alone is well throughout as it uses social proof freely.
The homepage features a logopond, followed by a small project showcase and great testimonials before wrapping up with a contact page.
Clickin Moms has a fantastic branding design that's been well adapted to their website. The color scheme alone is feminine yet strong.
These various elements come together to create a wonderful first as well as lasting impression on their visitors.
If you're looking to learn how to safely ride a motorcycle, SRT is the right place for you.
Their copy and content are well done as it gets to the point quickly and swiftly. The website is a great example of how you too can turn the Avada theme into a wonderful website no matter the type of business and niche you're in.
Matheletics aims to make it easier to understand for students. It doesn't have to be a dreaded experience that can be easily felt through their website as it's filled with animations and bright colors.
The small details like the yellow highlights are a great design touch. Overall, the website is well organized and doesn't overwhelm the visitor which is important as math can be anxiety-inducing.
Let's end our list with LMB Interiors, a small but lovely portfolio of Laura Martin Bovard.
In it, she shows off her past work through fanatic and high-quality photographs as well as dropping big brand names where she was either featured or worked with.
Her site also includes a blog that's easy to navigate and easy to read.
Conclusion
As you can see with the above 20 examples, Avada is an extremely versatile theme.
None of these examples look alike and they showcase a mixture of small to large websites with varying levels of brand designs.
If you need further convincing that Avada was the right theme for you, I hope that we've proved that whatever your website needs might be, Avada is a fantastic tool that will allow you to customize your WordPress website to your exact features and specifications.