Weblium is one of the easiest ways to build a website or landing page with no coding or design skills required. Take advantage of our Weblium coupon code to get 10% off monthly or annual Pro plans.
Ready to make your first website? Click here to visit Weblium and use the coupon code DESIGNBOMBS10 to get 10% off. Or keep reading to find out more about Weblium and how you can use its suite of design templates and marketing tools to create a professional website without any coding knowledge.
What is Weblium?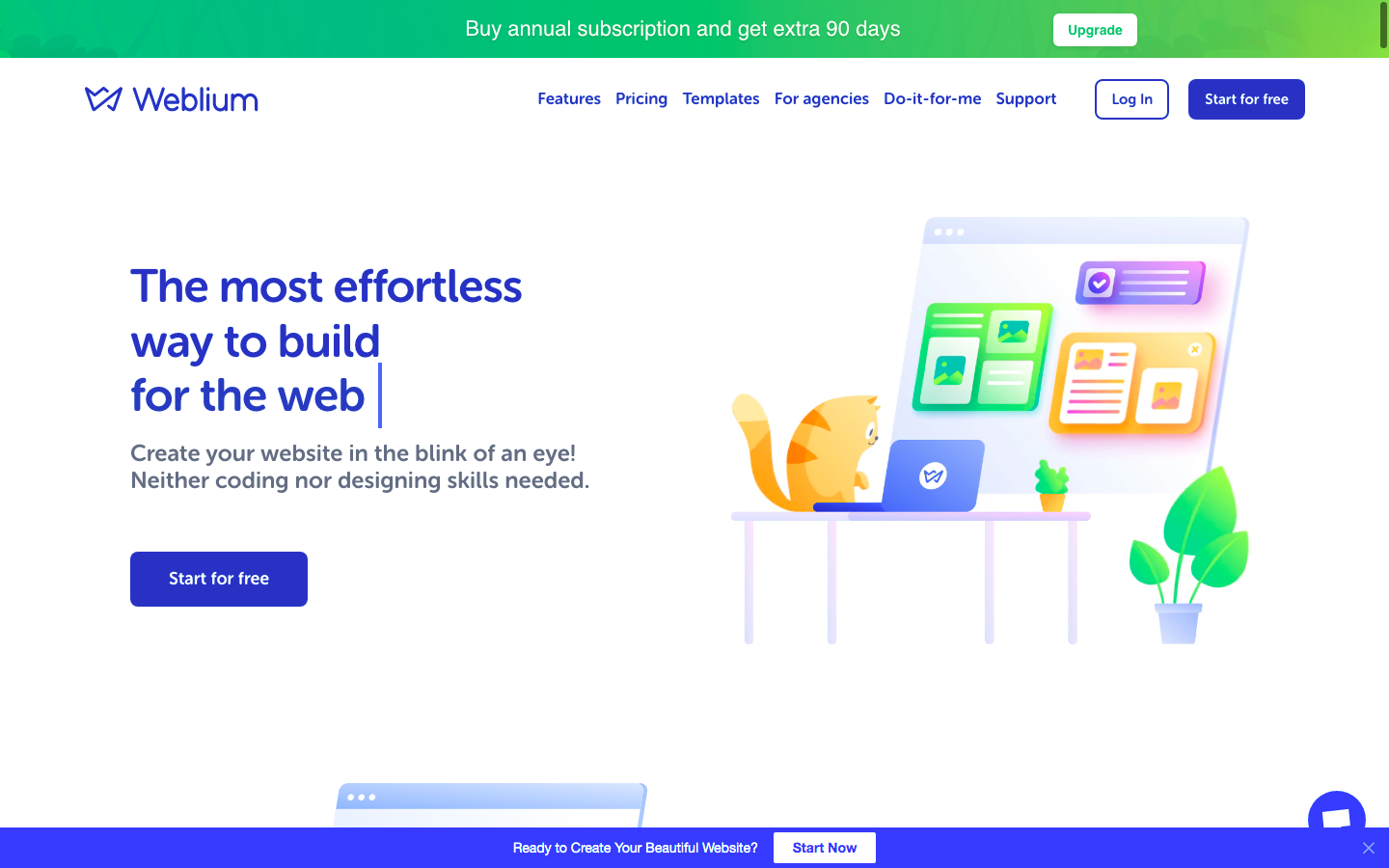 Weblium is a full website builder that comes with over 250 pre-designed templates, a media gallery, built-in marketing tools and integrations, and an AI-powered design supervisor to help you create a beautiful website.
Weblium plans are free for basic functionality with ads and start from $8.25 a month for the pro plan with extra features and no ads.
Weblium Features
So, what makes Weblium different from other website builders?
Smart Design Supervisor
Weblium uses artificial intelligence to automatically adjust your website design as you change the template. This means you'll always end up with the perfect spacing and font sizes and the design process is faster and more efficient.
Mobile-friendly design
All Weblium website and landing page templates are designed to look great on mobile devices, right out of the box.
Exclusive image library 
There's no need to go looking for stock photographs or illustrations, as there's an image library right within Weblium. You can also upload your own images so they're always at hand when you want to create a new design or landing page.
Easy to customize
You can make any adjustments to the styles of your website you wish including changing the colors, fonts, or button styles.
Instant integration with popular apps
If you want to use other apps like Mailchimp, Zapier, or Aweber, you can easily do this right from the Weblium dashboard.
Suite of marketing tools
Weblium comes with the ability to easily connect to marketing and analytics tools like Google Analytics so you can easily track your website performance.
Custom forms
It's easy to create a form and add it to your Weblium site. It's also easy to integrate software to run your email marketing campaigns.
Shared editing
If you work in a team or with a business partner, you can work on your website at the same time without any conflicts. You'll still maintain full control and approve any major changes.
SSL certificate
All Weblium packages include an SSL certificate that's ready to go.
Free domain
Sign up to Weblium pro with our Weblium coupon, and you'll get a free domain included for 1 year.
Weblium Templates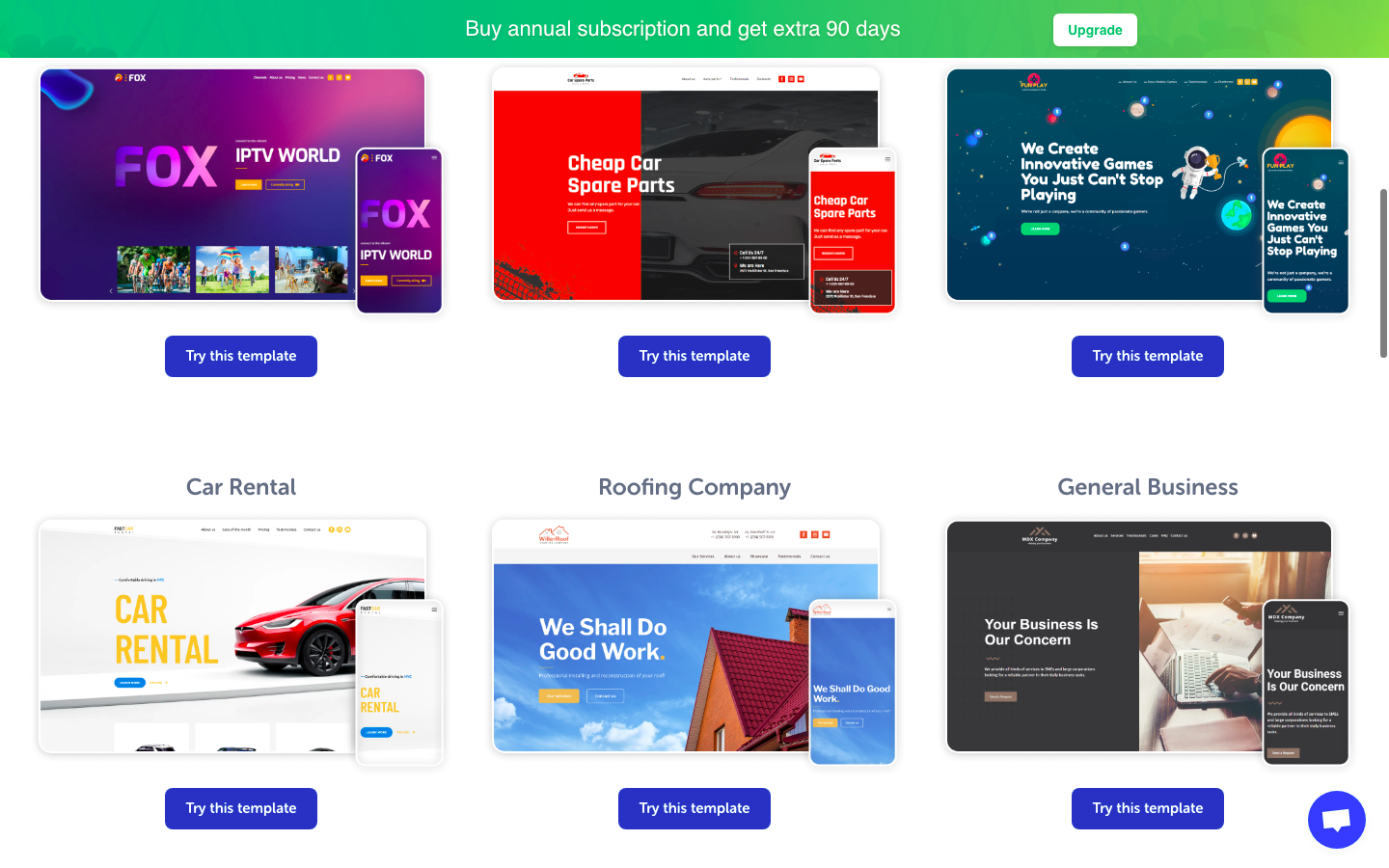 Weblium comes with 250+ templates that are ready to use or you can customize them to create a completely unique design.
No matter what kind of business you have or site you want to create, there's sure to be a Weblium template to suit your needs.
Template categories include:
Business
Online business card
Online store
Landing page
Portfolio, CV & Resume
Event
Weblium Plans
Weblium offers three plan levels: Free, Pro, and Lifetime Landing Package.
Free Plan
This is a completely free option for those people who want to get a basic personal website online or want to try out the Weblium builder for longer than the 2-week trial period.
On the free plan you'll get:
Full access to the Weblium builder and site templates
Unlimited bandwidth
Unlimited storage
Free SSL certificate
Free hosting on Google Cloud
Up to 5 site backups
However, there are some important limitations of the free plan to be aware of. These limitations include:
No custom domain. You're not able to connect your own domain on the Weblium free account
No contact forms
Your site will not be indexed with Google and so will not appear in search results
No analytics
No pop-ups
3rd-party app integrations disabled
No online store
No chat
Free Weblium sites are also branded with Weblium ads.
Pro Plan 
The pro plan starts from $8.25 a month if you pay annually ($7.43 a month if you use our 10% discount coupon) and has none of the limitations of the free account.
There will be no banner Weblium ads on your site, which is important if you're running a business website.
In addition to the builder, unlimited web hosting, and free SSL certificate, you'll also get:
Free domain for a year
100 site backups
Connect your own domain
SEO and marketing tools
Custom code and app integrations
Multiple contributors
Lifetime Landing Package
If you just want to use Weblium for building landing pages, there's a third option. This lifetime package is a one-off payment of $196 so there are no ongoing monthly payments or any further payments after this.
Note: our discount coupon is not eligible for the Lifetime Landing Package.
This package is specifically designed for marketers to create landing pages and so doesn't include the free domain or the ability to add a blog that's included in the Pro package. The storage is also limited to 150MB and you can only create up to 3 site pages.
How to Use the Weblium Coupon
If you're ready to get started and create your site, Click here to visit Weblium and click the blue "Start for free" button.
This will take you to the signup page.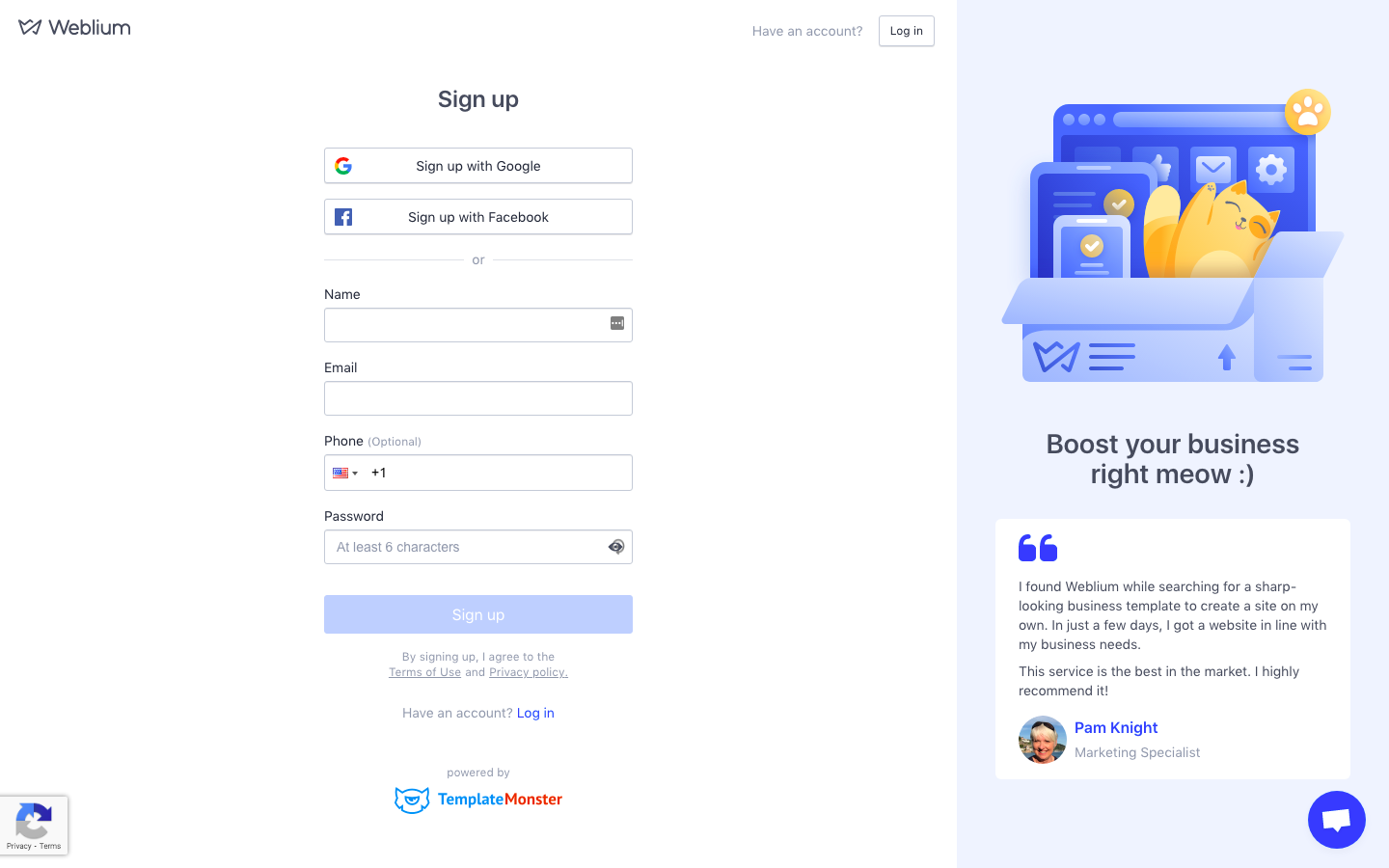 You can either sign up with your Google or Facebook account or with your email address.
Choose whether you are a marketer, business owner, or web designer. If you feel like you don't fit into any of these categories, you can choose "Other".

Next, select your level of experience with building websites.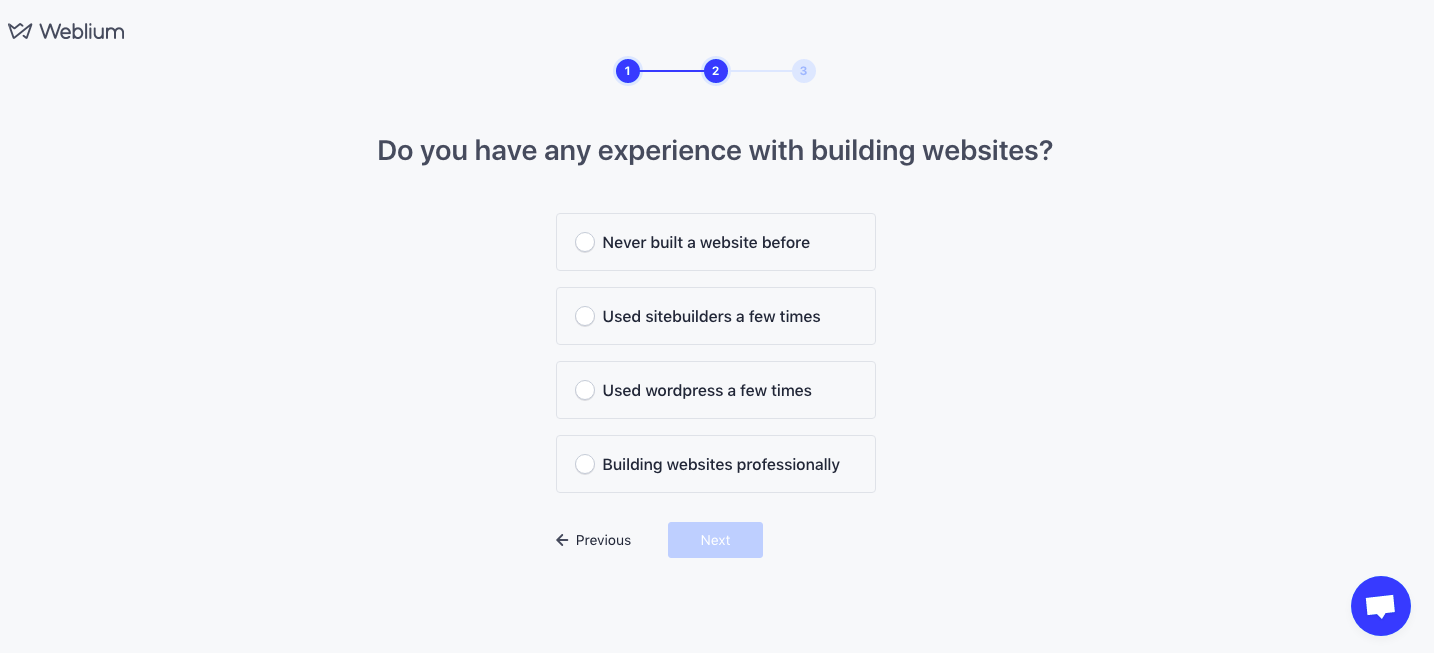 Finally, indicate who you'll be building the website for.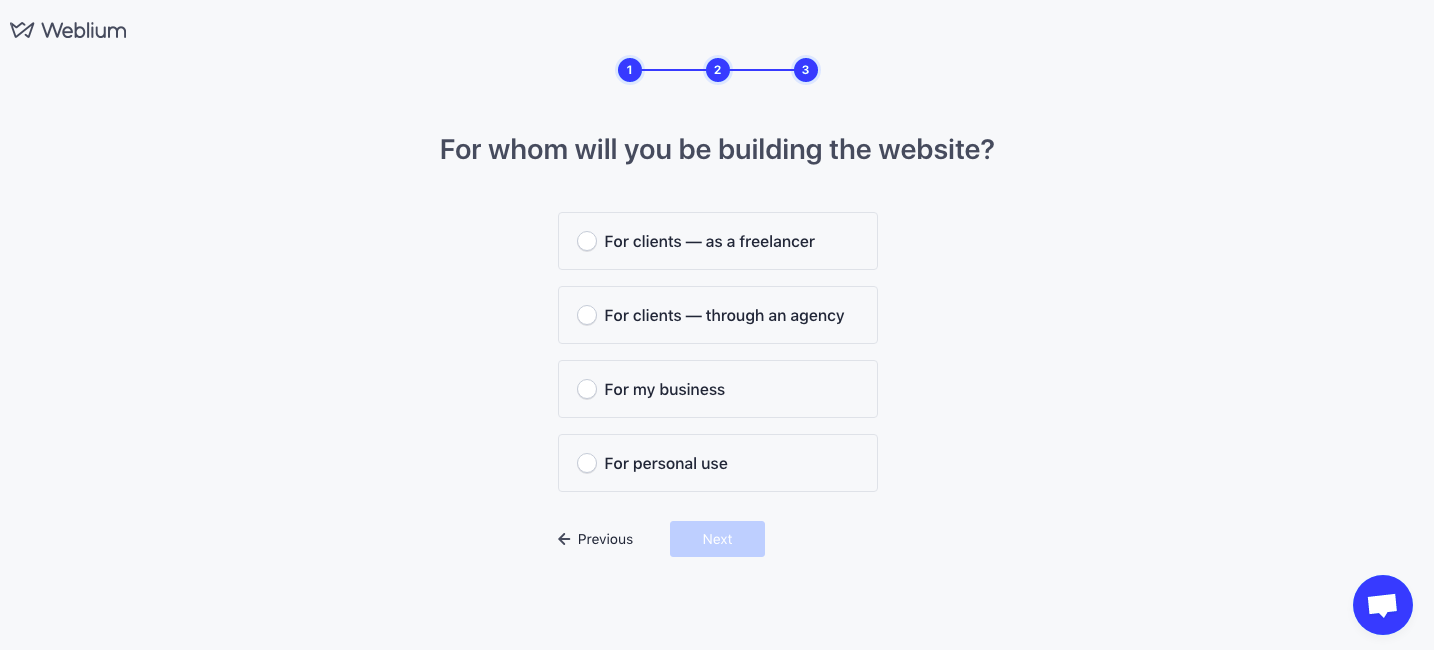 This will take you straight to a page where you can choose a website template and start building your site for free.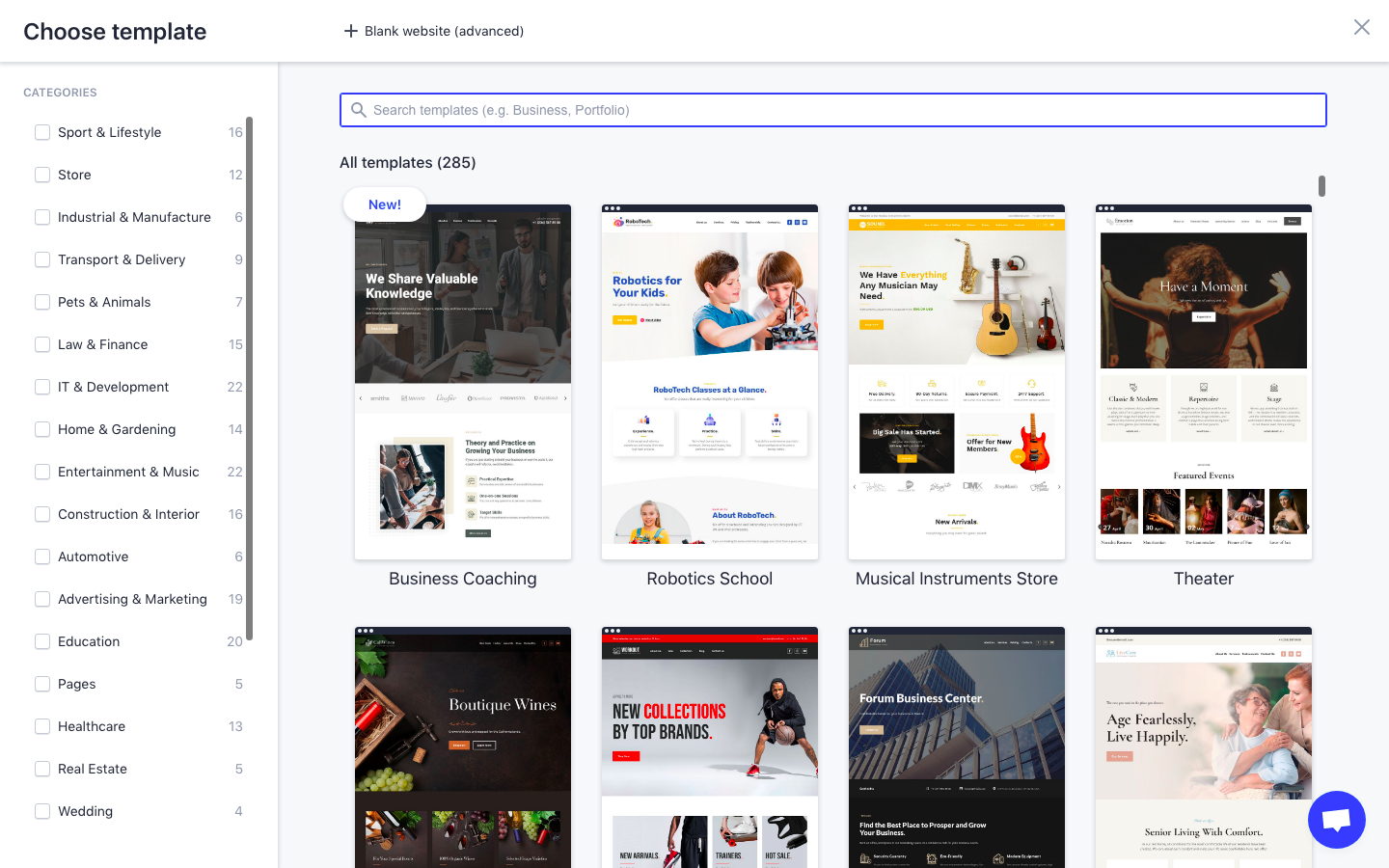 Choosing your template will take you into the Weblium builder where you can start customizing your site.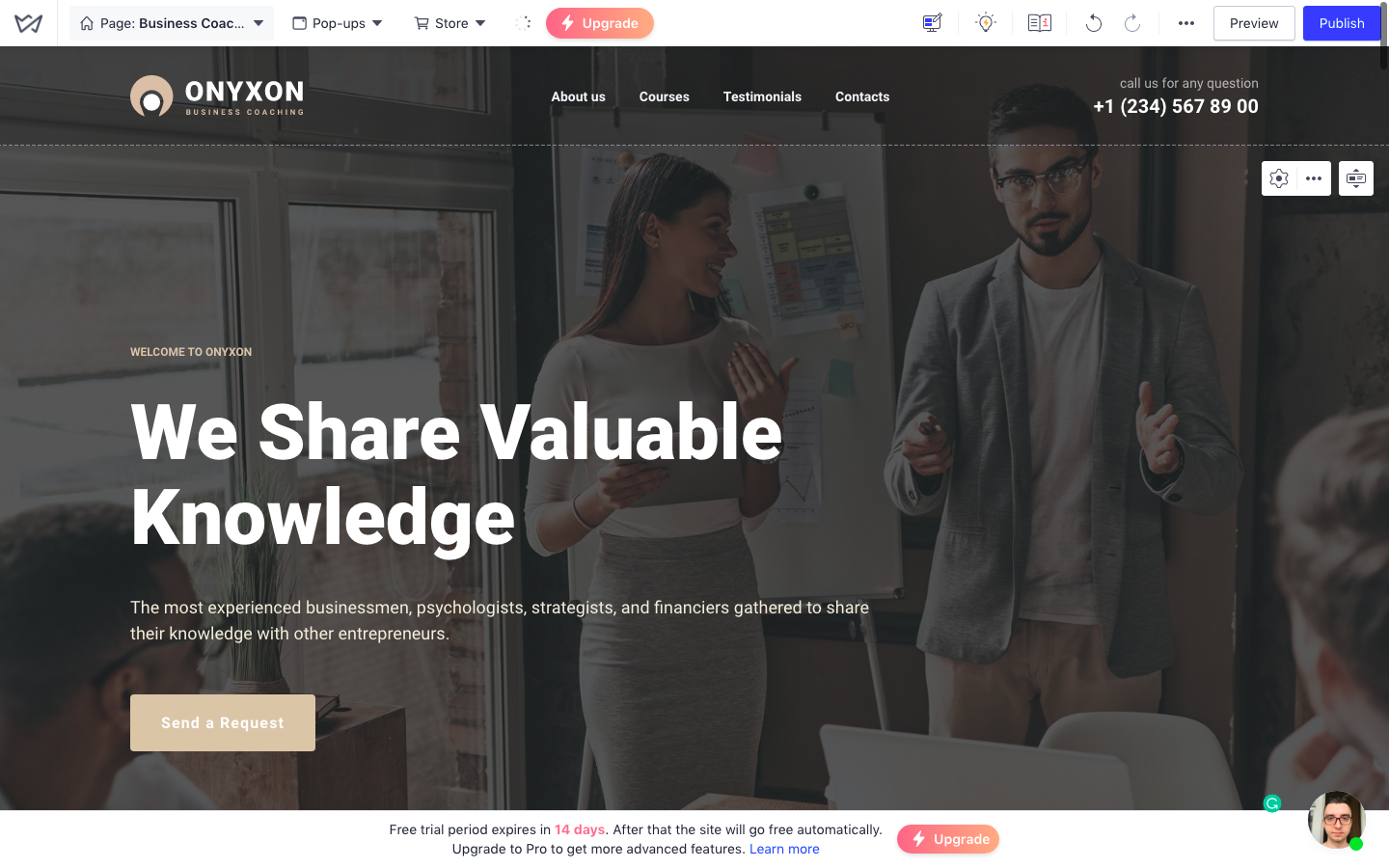 When you first sign up to Weblium, you have two weeks to try out the service for free with some pro features like forms, pop-ups, chat widgets, online store, analytics, and integrations. If you don't upgrade before the end of the trial period, these pro features will be disabled from your site.
When you've finished customizing your site, or you're ready to upgrade to the pro plan, click the orange "Upgrade" button in the Weblium builder.
This will take you to a page that lists the different features of each plan.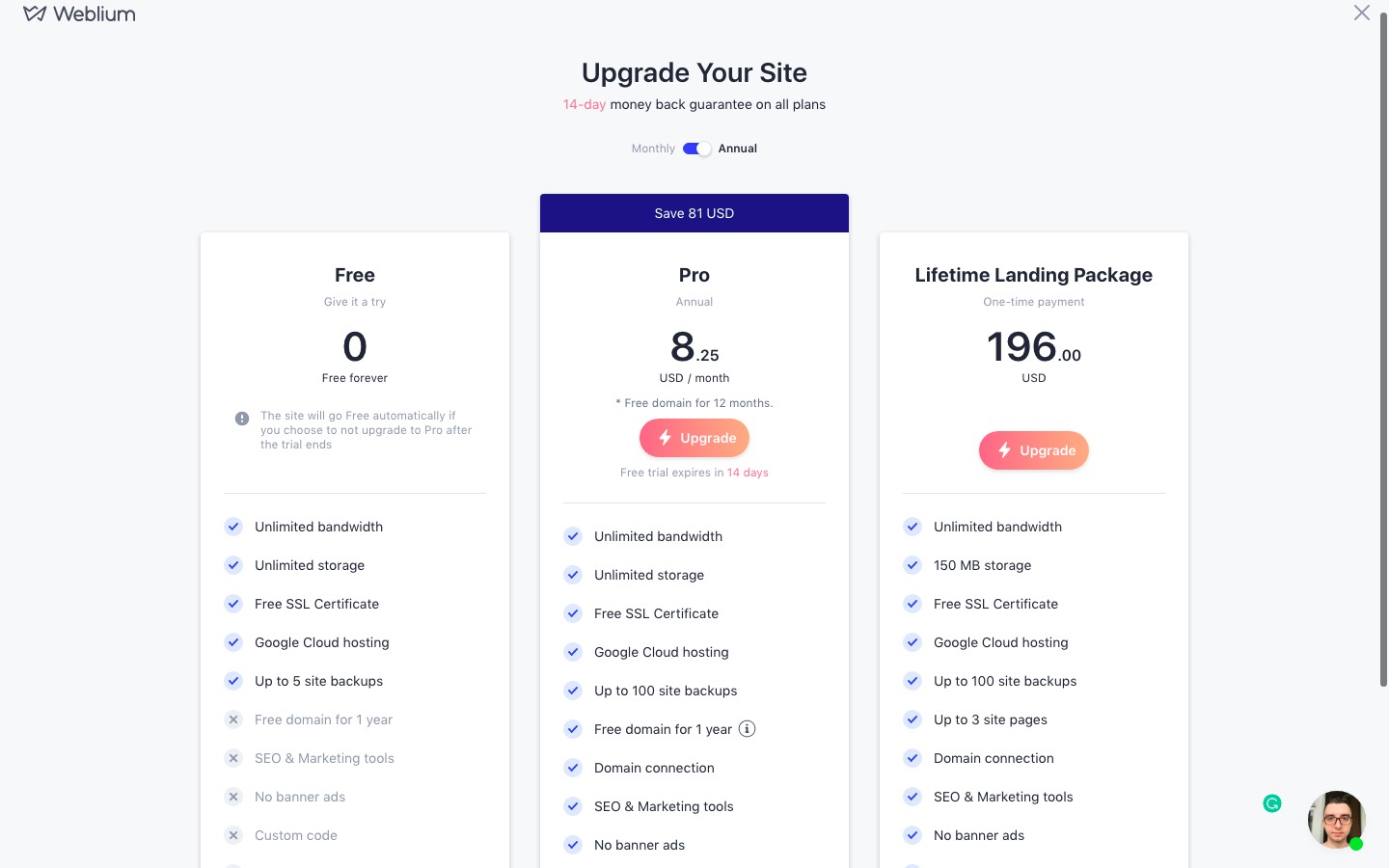 Select from the slider at the top whether you want to pay monthly or annually, and click the "Upgrade" button on the Pro package.
You should see a checkout pop-up. Click on the "Apply coupon" link.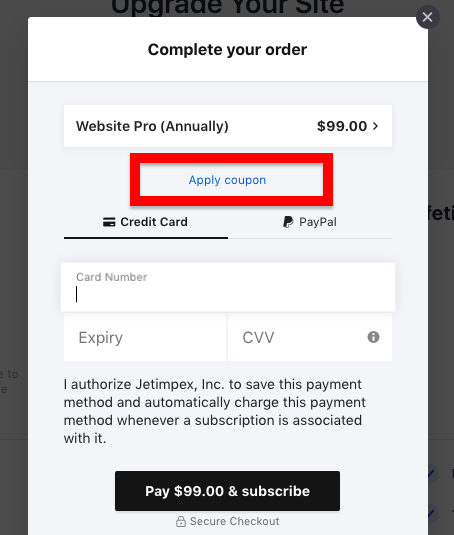 Enter DESIGNBOMBS10 as your coupon code.

The 10% discount should be applied to your total.
Weblium Coupon Code FAQs
Which packages is the coupon valid for?
You can use the DESIGNBOMBS10 coupon to get a 10% discount off Pro plans when you pay monthly or annually. The coupon is not valid for the Lifetime Landing Page coupon.
How long is the coupon valid for?
There's currently no expiry date on the coupon. However, this offer could be withdrawn at any time so we advise you to take advantage of it while you can!
Can I create an online store with Weblium?
Yes, you can add an online store to your site if you have a Weblium Pro account
Can I make a blog with Weblium?
Yes, the Weblium Free and Pro accounts come with a blogging app
Where will my site be hosted?
All Weblium sites are hosted on Google Cloud hosting.
Will my Weblium site work on mobile?
Yes, all Weblium templates are optimized for mobile and look great on any device.